This post is sponsored by Mirum Shopper. All opinions are my own.
Curly Hair Problems, no more! Encourage your curly hair child to love their hair and participate in the beauty regime.
As a parent, we do anything to make our children happy. Sometimes it's little things like going to Walmart and finding new Suave Kids – DISNEY FROZEN hair care products to make hair care more fun. My toddler has beautiful curly hair, but it can also be a knotted mess. Whenever we figure out a routine, her hair gets used to the routine and then we have to switch to something else. We've been using Suave Kids Purely Fun products for a few months, and now we are using the DISNEY FROZEN line they just came out with.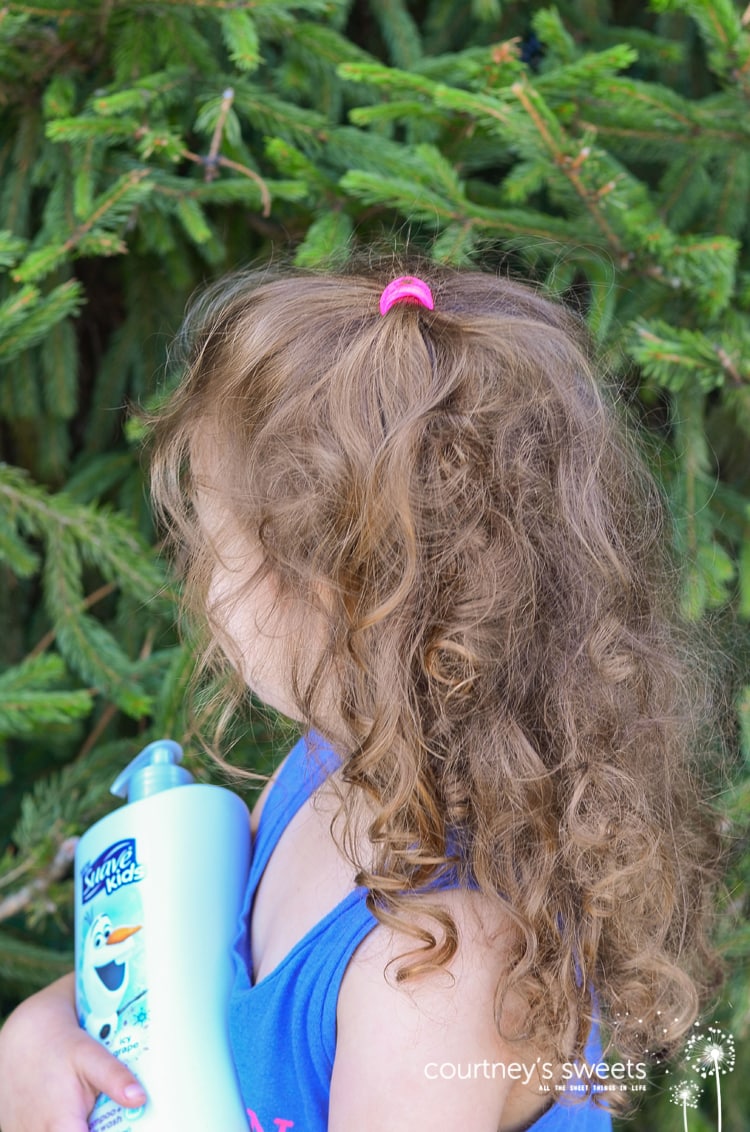 I can use ALL the help I can get when it comes to hair day. We only do her hair 3 times a week, and she completely dreads it. She loves when we just do bath and no hair. Using the fun line from Suave with DISNEY FROZEN characters helps a ton. Now she can use all her favorites, like Anna, Elsa, and Olaf! Options are always helpful when it comes to a reluctant kiddo. We use Suave products as they're tear-free and hypoallergenic. Suave products are also super easy to rinse off. My daughter hates the part when I have to rinse the shampoo and conditioner out of her hair, takes seconds, not minutes!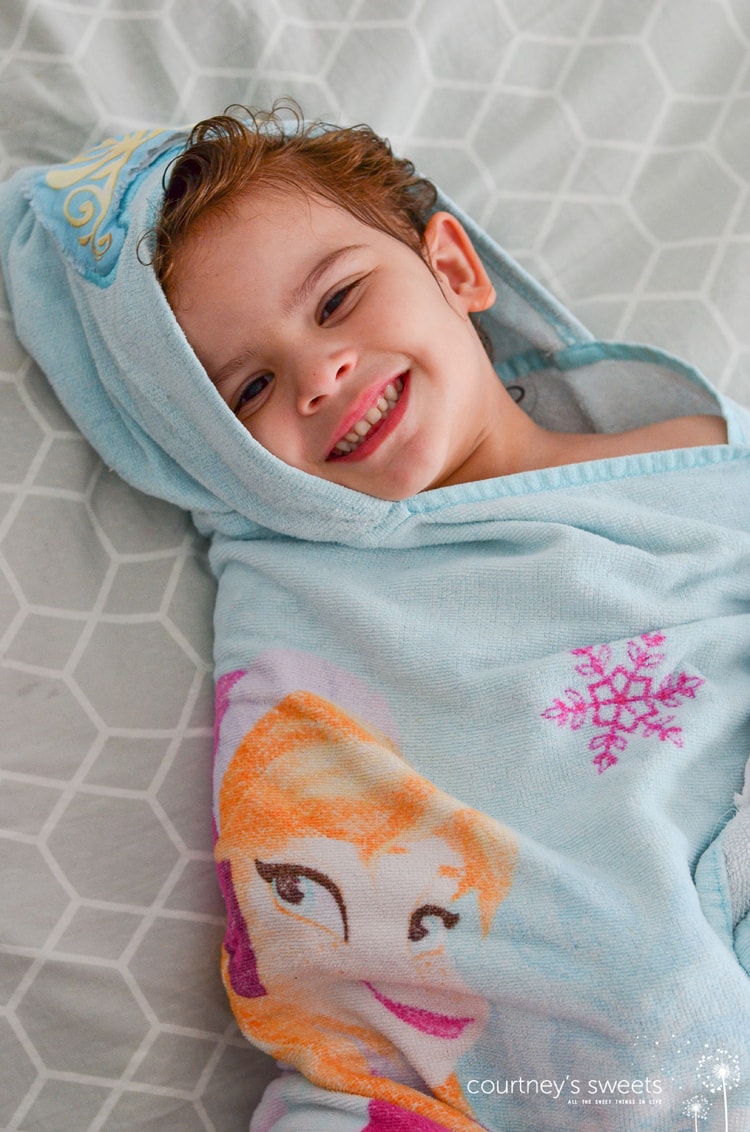 Right after her bath she snuggles up in her Frozen towel, and we allow her hair to dry a little. Why do I let it dry a bit? I saturate her hair with the Anna detangler this way all the knots are coated with the detangler, not just water. I never straighten or blow dry her hair, two big no-nos for her curls. This photo below was after letting her sleep with her hair down for a nap, ahhh! If you have a child with curly hair, I recommend spraying it daily with the detangler and only washing 3 x a week. The more oils in the hair, the better when it comes to curls and wavy hair.
Psst, there's also a Star Wars line! New from Suave Kids:
Frozen: Anna – 28oz Winter Melon 2n1 (Shampoo/Conditioner) Walmart Exclusive
Frozen: Elsa – 28oz Berry Flurry 2n1 (Shampoo/Conditioner)
Frozen: Olaf – 28oz Icy Grape 2n1 (Shampoo/Body Wash)
Frozen: Anna – 10oz Sparkle Berry Detangler
Star Wars: Kylo Ren – 28oz Hyperspace Apple 3n1 (Shampoo/Conditioner/Body Wash)
Star Wars: BB-8 – 28z Galactic Fresh 3n1 (Shampoo/Conditioner/Body Wash)
Star Wars: Stormtrooper – 7oz Tropical Storm Styling Gel
No More Curly Hair Problems with Suave Kids!