The beginning of the year everyone has their new year new me goals. This year I took the #MySimpleChange challenge with Juice Plus+ (a soy-based product) and my change has been to keep it simple. With Juice Plus+ I'm able to fill my day with tons of healthy vitamins and minerals from real fruits and vegetables! I want my new year new me to be forever. I want my body to be respected and I was completely disrespecting it.. My simple change is Lifestyle. This post is sponsored by FitFluential on behalf of Juice Plus+.
Believe me, it's easier said than done. I'm on a mission to only put in my body foods that are going to make me feel great and hopefully look great soon. I'm challenging myself constantly and I've turned 30 days into nearly 60 days.
I'm making this my lifestyle and hubby is joining along with me now too. It's so much easier when you're cooking healthy for your entire family instead of doing it all for yourself. I was doing it and it was hard to watch them eat stuff that I wouldn't eat now. My daughter devours black beans like a kid would devour ice cream!
French fries have always been a favorite so now we enjoy zucchini fries like we did french fries and enjoy french fries as a treat, not as a side dish a few times a week. Plus with all of our life events, like my husband losing his father, our truck being stolen, finding our truck and it was completely stripped, ER visits for all of us (gosh!) and then hubby having health issues with his migraines we still stuck with our lifestyle change and it actually made us stronger!
Between the capsules, chewables and especially the protein shake mix I'm definitely keeping on track!
I really enjoyed my coloring book that was sent with the package and soon enough hubby was coloring his own pages. My daughter even tried her hand at it with me. It's nice to find natural ways to relieve stress. Natural stress relief, check! Lifestyle change, check!
Here's my favorite way to enjoy the vanilla complete shake mix, sometimes I even leave out the banana. SO good!
I feel great after starting the #MySimpleChange challenge and clinical studies show that the best results are actually felt after using the products for 3 months (which I am approaching). I am now adding in more workouts and can't wait to see my transformation. I haven't lost weight due to not cutting calories enough as I am still breastfeeding, but now my daughter rarely does so it's time to focus on me. I'm so excited to see myself at my strongest. I can do this and so can you!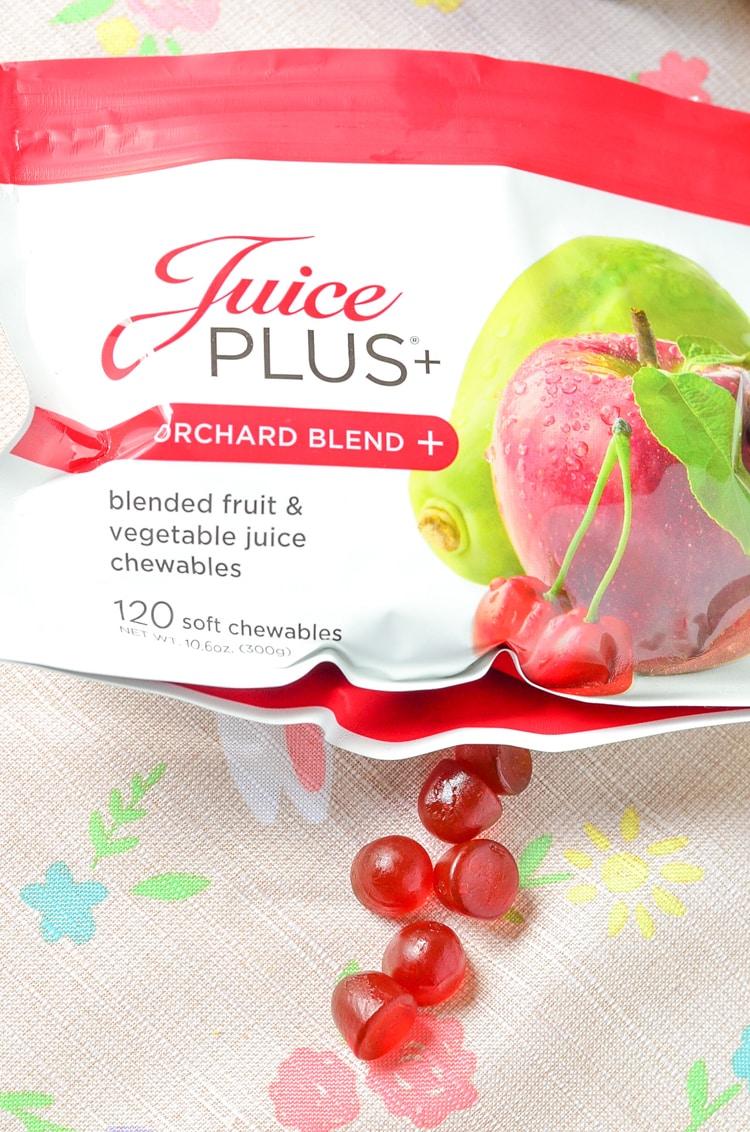 I will warn you though. These chewables.. They're downright delicious, but don't go consuming a handful! I swear they're so good and my family looks forward to eating our 2-4 chewables daily. 🙂 My favorite way to enjoy the complete protein shake mix is with frozen bananas and low-fat milk. It's like a delicious milkshake, thick and creamy!
Chocolate Banana Protein Milkshake
Chocolate Banana Protein Milkshake great for after workouts! Make this post workout smoothie for a sweet recovery treat.
Print
Rate
Ingredients
1 1/2

cup

Lowfat Milk

1

Frozen Banana

1

tbs

Protein Powder
Instructions
Blend all ingredients in a blender and enjoy!
Nutrition
Calories:
327
kcal
|
Carbohydrates:
45
g
|
Protein:
18
g
|
Fat:
9
g
|
Saturated Fat:
4
g
|
Cholesterol:
30
mg
|
Sodium:
203
mg
|
Potassium:
1042
mg
|
Fiber:
3
g
|
Sugar:
32
g
|
Vitamin A:
710
IU
|
Vitamin C:
13.5
mg
|
Calcium:
480
mg
|
Iron:
1.2
mg