We test drove the Hyundai Sonata Sport 2.0T for the week thanks to Drive STI.
My review of the Hyundai Sonata Sport 2.0T is my first time actually driving a Hyundai.  Chris and I both have never driven in a Hyundai vehicle and now we're shocked that we've waited this long.   From the sleek design of the Sontata Sport, the hi-tiech controls, luxurious ride and of course the price.. we're impressed!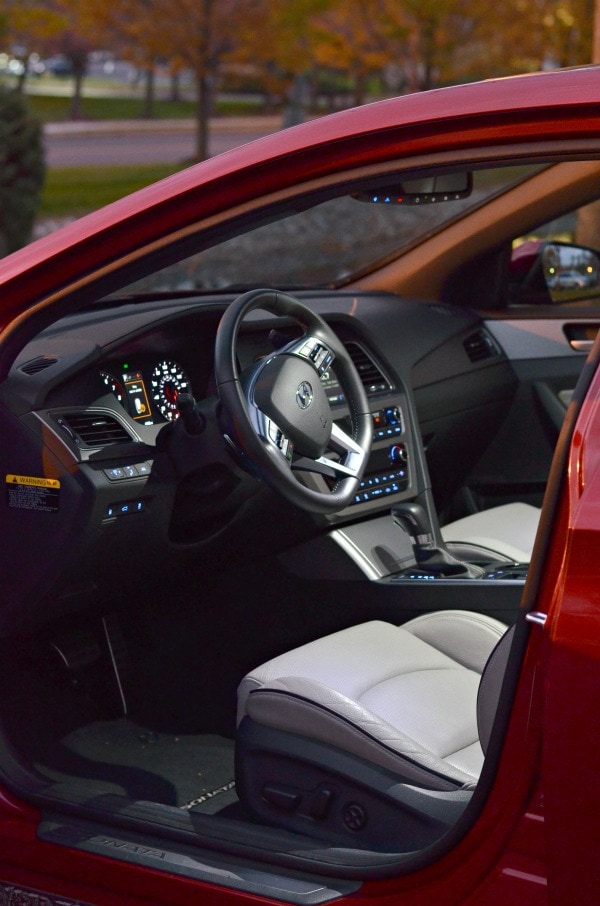 There's so much we love about this vehicle and the time we spent driving it we really appreciated:
26MPG (hubby's truck doesn't come close!)
heated front and back seats
panoramic sunroof
sun guards for back seat in the windows (pull up)
seat memory for 2
forward collision warning
Chris loved the alloy wheels, led lights and of course the turbo engine.  Plus did you see the  QUAD exhaust?!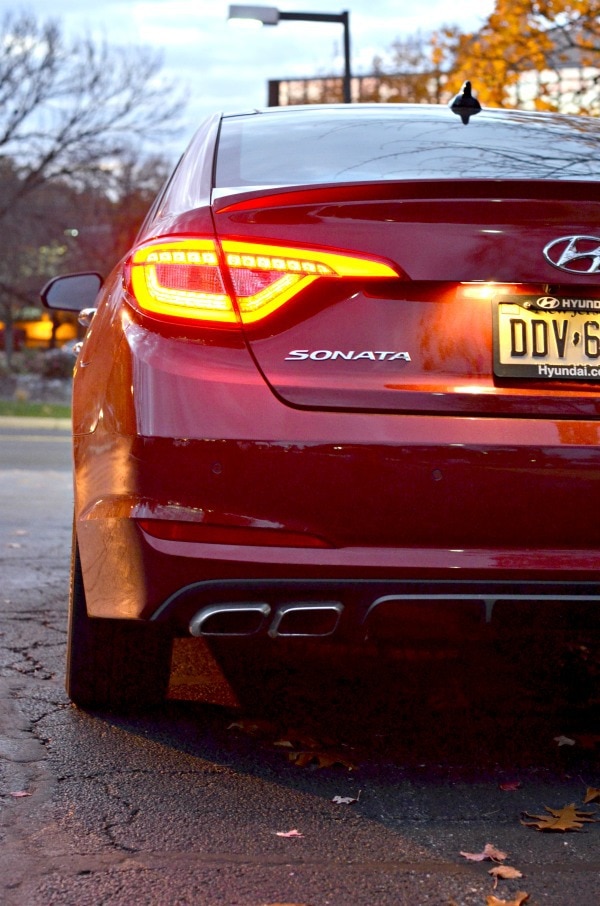 The 2015 Hyundai Sonata recieved the 2014 Top Safety Pick+ from IIHS.  This puts the Sonata at the top of our list for safe family friendly cars.  It was also easy to install Kay's car seat with ease.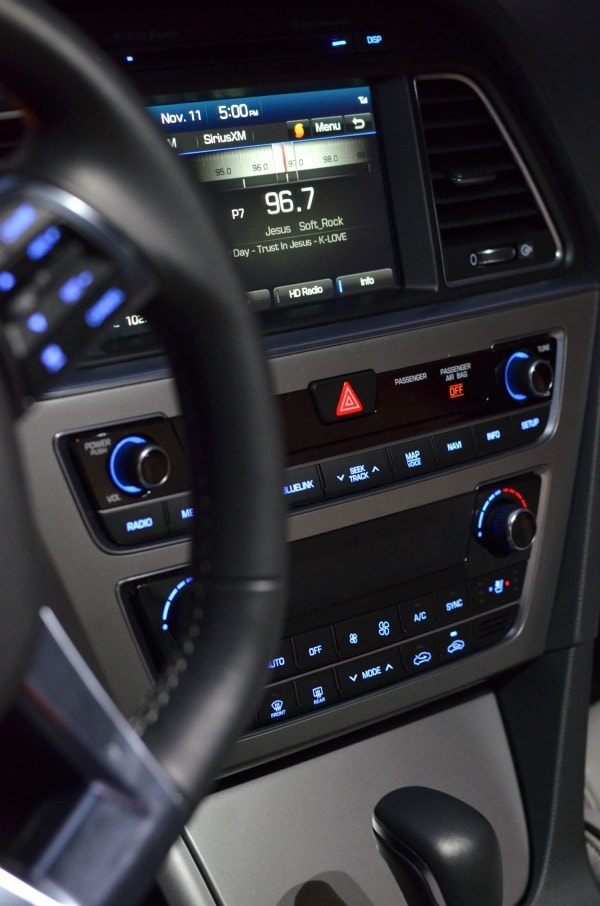 The trunk had plenty of space and then some for my groceries.  I could have easily shopped until I dropped with room to spare in the trunk.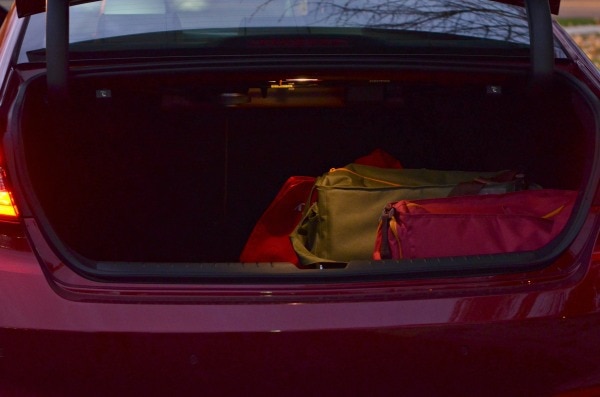 In most cars the sun is in our eyes in the back seat, however when there's an added sunshade like this we really appreciate it.  It's perfect and you don't have to do anything on top of factory windows or tints.  Plus have you ever tried using the ones that "cling" on the window?  They are a nightmare.
We really enjoyed our week in the Hyundai Sonata and we were definitely sad when it came to an end.  You can purchase this exact vehicle for $34,460.  The base model starts at $21,150