Open a Youth Savings Account! April is National Kids Savings Month – while we received compensation for this post all opinions are our own. Money from this post will be going into the Youth Savings Account we opened for our daughter. Thanks to Boiling Springs Savings Bank!
A few days ago my daughter opened her second savings account. We visited our local Boiling Springs Savings Bank in Rochelle Park, NJ. As soon as she walked into the door she saw a money sign and asked, "Mommy, can I give the money a hug?".
Since my daughter has been old enough to use her hands she's been putting pennies into her piggy bank. It's extremely important to me that she not only knows how to save money, but also has a nice savings for when she grows up.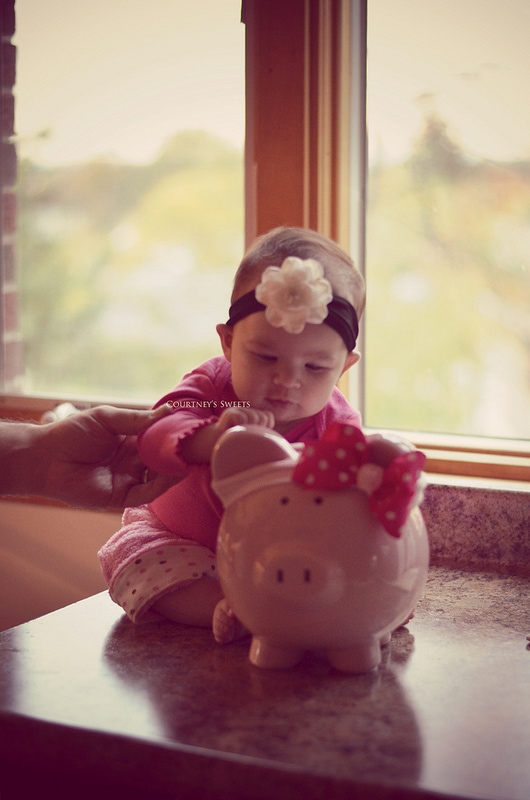 My personal goal is to add $500-1,000 to her savings, per year. She absolutely loves her piggy banks and we make sure to tell her to put all change into them. Sometimes mommy and daddy slip in $20's too! Whenever I cash or deposit a check I make sure to get $20 in quarters for her to add to her piggy bank.
Want to hear something funny? While we were out eating one day she heard someone drop their change. She screamed out "Oh no, my change!" and really wanted to go get it for her piggy bank. If she sees a penny she picks it up and saves it for her piggy bank. Cutest.thing.ever. She was so excited to open an account at our local Boiling Springs Savings Bank. They gave her a coloring book, crayons, a piggy bank and even a dum dum lolly pop! The store manager was super friendly and even let us bring in our camera to take pictures of the experience.
Once Kay is 18 she'll have a decent amount of savings, thanks to us starting to save early. Teaching your child savings early is extremely important. When you Open a Youth Savings Account at Boilings Springs Savings Bank $10 will be deposited into the account if you open with $10 or more! (youth savings are for children under the age of 18). Not to mention that all savings accounts earn interest monthly and Boilings Springs Savings Bank is a member of the FDIC!
We had so much fun going to open a youth savings account. We hope you and your kiddo have as much fun as we did! Saving money is FUN! 🙂
You can find Boiling Springs Savings Bank socially on twitter and facebook.