It's so important to Play Unplugged Outdoors. When I think back to my childhood I don't remember sitting on the couch watching tv, playing on a tablet or playing some digital interactive game. I remember running outside, chasing butterflies, blowing bubbles, playing kick ball and getting bumps and bruises.. not cramped fingers!
I always search for comfortable clothing for my daughter to play in outside. I don't want her clothing tight and restrictive. I want her to be able to jump up and down, run around and roll all over if she wants, comfortably! Gymboree has a new collection Hop 'N' Roll! Not only is the collection comfy cozy and great for outdoors, but it's also extremely affordable and cute!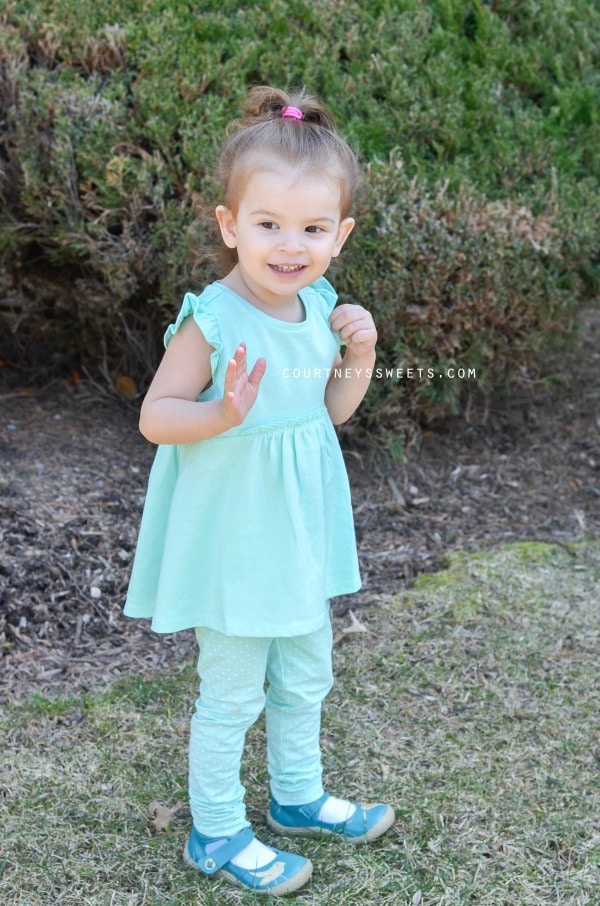 We went shopping for the collection together and she picked out all her favorites. We didn't even get to model all of it because we literally bought the entire collection. I was supplied with a gift card, but like always with Gymboree, I went over.. haha!
Fun ways to Play Unplugged Outdoors:
BUBBLES – What kiddo doesn't love bubbles?
PLAY BALL – We love to kick the ball to each other or even roll it!
AIRPLANE – A $10 styrofoam airplane can last the entire summer and keep kids entertained and excited. We bring it everywhere and ALL of the kids love to play with it.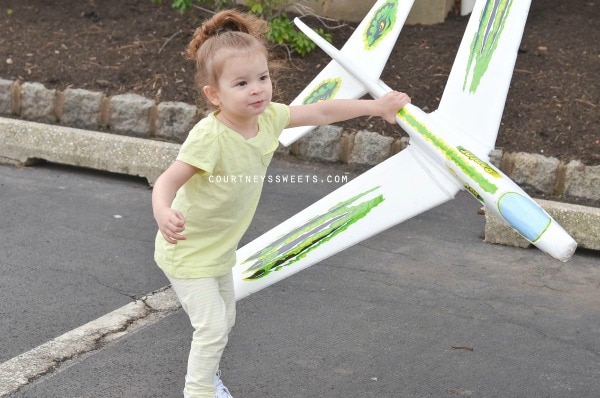 Since its beginning in 1976 with Play & Music centers, Gymboree has proudly watched kids learn and grow through the power of play and seen firsthand the desire from Mom for cute, comfortable, coordinated style at an everyday great price. Gymboree is partnering with KaBOOM! – a national non-profit organization that works to ensure that all kids have a childhood filled with active play, especially those in underserved communities. From 4/6 – 5/31, Gymboree will be supporting KaBOOM! through a series of programs and activities, with the goal of raising enough money to build a place to play for 10,000 deserving kids in 2015. A percentage of proceeds from the sales of Hop 'N' Roll in-store and online will benefit KaBOOM!
We love how the new Hop 'N' Roll line fits our daughter. It's a bit bigger now, but perfect for summer. We can easily mix and match the entire collection. I only put 2 of the bottoms on in this post and we bought her shorts and other leggings! This collection runs from 6 months to 10 years!
Checkout the Playdate Guide from Gymboree on their Pinterest Account! It's a great way to discover new and exciting places to play, like playgrounds and museums all around the country!
disclosure: we received a gift card to gymboree and of course we spent some of our own money too. how can one not #buyallthethings at gymboree? 🙂