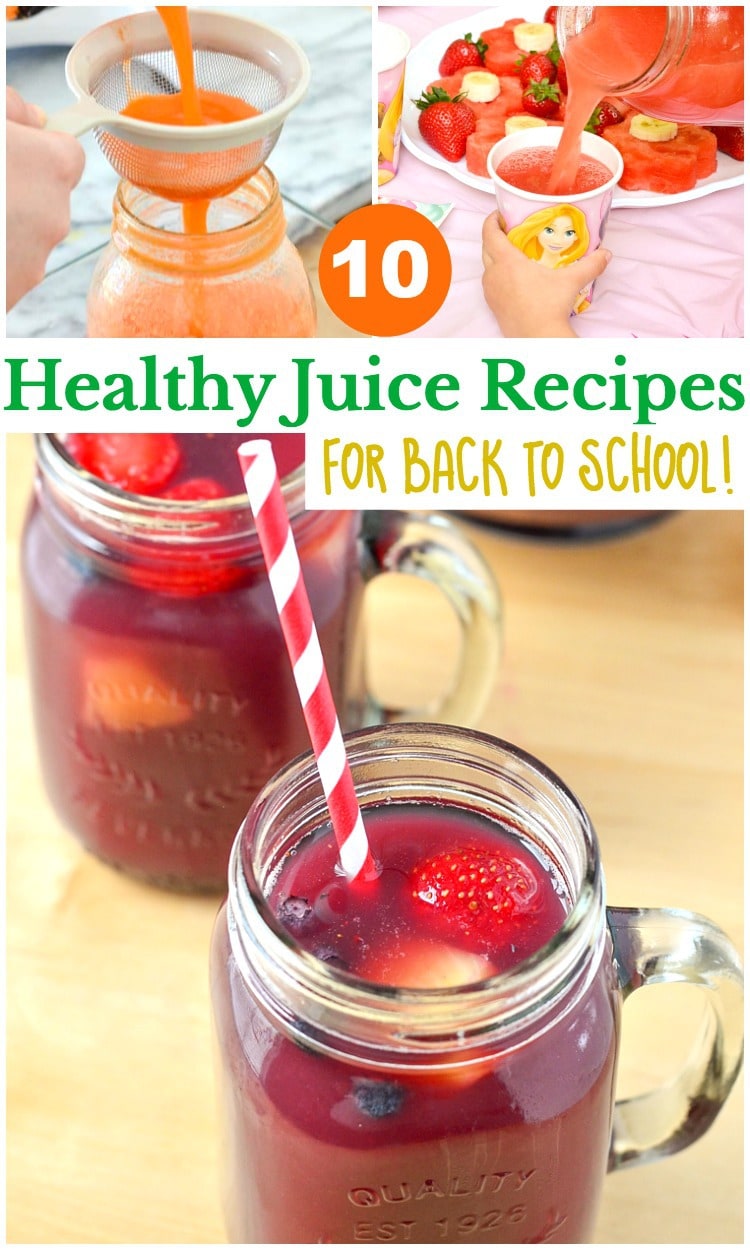 It's super important for kids to stay hydrated! We always give our Mini Chef water, but sometimes she likes a sweet drink instead. Water should always be an option in addition to juice. We use a reusable water bottle for juices and water you could even use a mason jar for the older children. When making juices we either use our Vitamix or our Slow Masticating Cold Press Juicer. Whenever possible we prefer to use the slow juicer. Slow juicers also known as masticating cold press juicers, allow you to store the juice longer since it's using low RPMS, more info here. We do not recommend centrifugal juicers as you don't get as much juice with a masticating and you lose nutrients as well.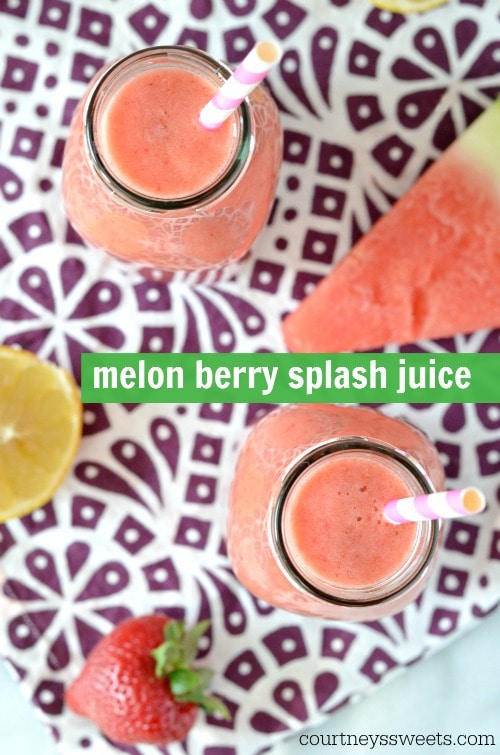 BONUS!
Kiddos don't like juice?
Try packing them infused water or homemade chocolate milk. 🙂
I am hosting Mini Chef Mondays along with 8 fabulous bloggers! Read how Mini Chef Mondays started, plus how to link up!
Join our facebook group to find even more recipes and share recipes too!
Get featured and follow us too!
Be sure to check out each of their Mini Chef posts as well!