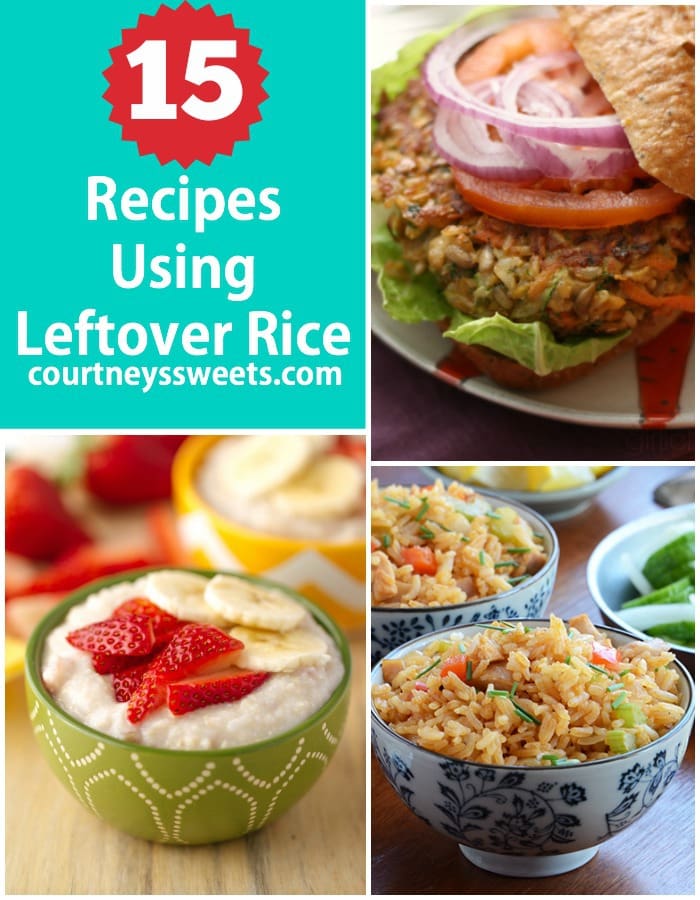 Did you make too much rice? We're sharing 15 Ways To Use Leftover Rice. Our family absolutely loves rice and we make it pretty often. Even our daughter is pretty obsessed with rice, she loves it full of spices and beans! She'll eat it plan or even Spanish Style Rice. These delicious recipes are screaming for your leftover rice. Create a whole new recipe that you didn't even plan on making with one of these 15 Ways To Use Leftover Rice recipes. From breakfast to dessert! Our favorite way to use leftover rice is fried rice or rice pudding. Have you ever used leftover rice to make a burger? Well we have a recipe in here for one if you haven't! There are so many ways to use leftover rice instead of just reheating or throwing it away. Thankfully rice is super affordable so even if you don't have leftover rice you can still make one of these amazing recipes that call for leftovers.
Our favorite rice of choice is Jasmine rice. It's a white rice and while we used to use only brown rice we have switched to only white since our daughter prefers it. We tend to mix our white rice with quinoa, 2 parts quinoa 1 part rice. On to the 15 Ways To Use Leftover Rice !!
Leftover Brown Rice Breakfast Pudding // Super Healthy Kids
Broccoli Quinoa Fried Rice // Know Your Produce
Chicken Broccoli Macaroni and Cheese // A Cedar Spoon
Taco Rice Tortilla Pizza // Farm Fresh Feasts
Veggie Fried Rice // Around My Family Table
Thai Inspired Fried Rice With Chicken // An Edible Mosaic
Creamy Coconut Rice Pudding // The View From Great Island
Creamy Chicken with Fire Roasted Corn and White Rice // Courtney's Sweets
Asian Beef and Broccoli Lettuce Wraps // Cupcakes and Kale Chips
Chicken Taco Rice Salad // Tried and Tasty
Garbanzo Brown Rice Burgers // Girlie Chef
Cheesy Chicken and Rice // Tried and Tasty
Creamy Chicken and Wild Rice Casserole // Or Whatever You Do
Teriyaki Chicken Fried Rice // Wine and Glue
Simple Chicken Rice and Butternut Squash Soup // Farm Fresh Feasts
We hope you enjoyed this roundup of 15 Ways To Use Leftover Rice. Each and everyone looks so good and we can't wait to try them all – which one would you try first? Now the next time you make too much rice you'll definitely have just enough for one of these recipes!