I'm proud to partner with CVS Pharmacy on this Family Vacations post for the CVS Health brand line #FindYourHealthy. All opinions expressed are my own, and all product claims or program details shared should be verified.
We use coconut oil daily. Recently you may have seen us partner with CVS for our family vacation, and now we're excited to show you another care pack, PLUS one of you will win one too! I was able to select some things for this care pack and I'm excited to share it with you. These are products that will definitely help you once the cold weather starts to come and so do the sickies. CVS Pharmacy is a place we go to for most of our health needs. We have many locations that are open 24hours and they're pharmacists are great about answering any questions you have about products or even a simple health concern. (Right now many of these products are Buy 1 Get 1 Free!!!)
In this pack you will find so many helpful items. Our favorite is the Coconut Oil which has countless uses. Below we share our 5 favorite uses for Coconut Oil
Now for the prize pack! I picked out a few things and then some suggestions from CVS Health. 🙂
During the fall colds and allergies start in our home so the Children's Pain Relief and Children's Allergy Relief are good to have. You may not use them, but it's good to know you have them on hand if needed. 🙂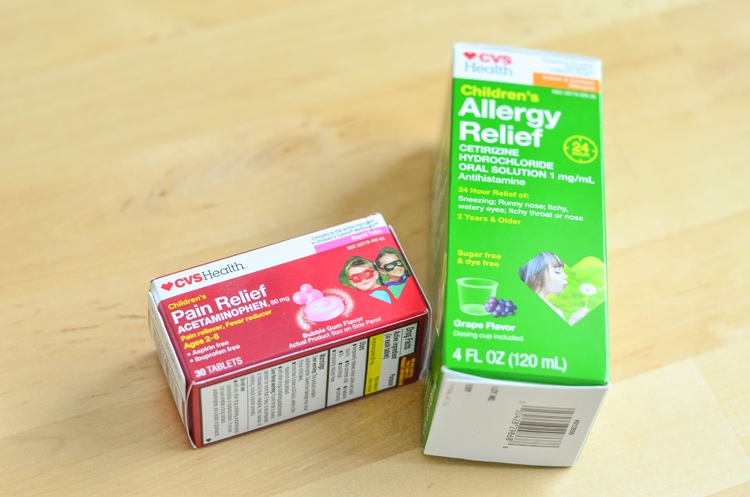 The Vitamin E Oil can be taken internally and externally. It's a great for dry skin and I even use it on my cuticles!
For mom and dad, how cool is this? CVS Health now has Daytime Cold & Flu Relief Single Serve Cups (they also have nighttime) that fit right into your Keurig. How's that for a K-Cup? 🙂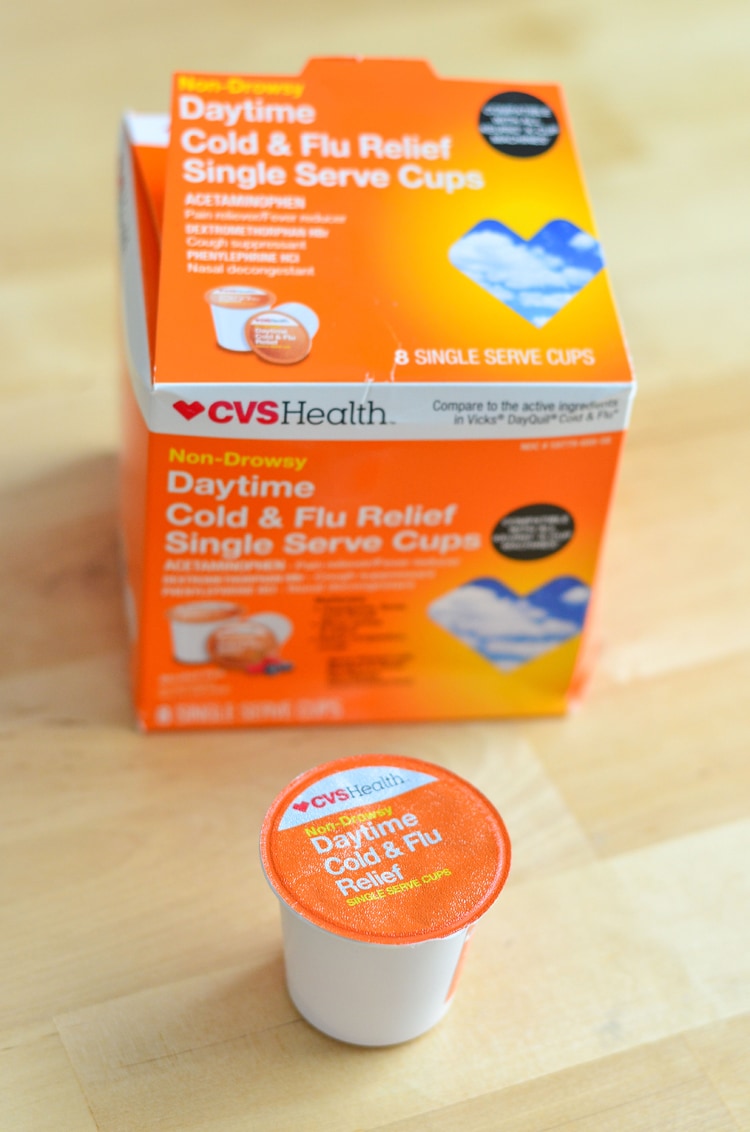 We use Tea Tree Oil in many products from our homemade laundry detergent to our boo boo cream. Our boo boo cream is great for cuts, scrapes, burns, and even bug bites! We use CVS Health Coconut Oil to dilute.
The Throat Relief Pops are a great alternative to the individual drops we usually take for a sore throat. Typically we just give honey, but when a kiddo is sick, they want comfort and these pops will put a smile on their face. 🙂
I knew it needed to have CVS Health Coconut Oil. Their cold pressed coconut oil is vegan, organic and preservative free. It only contains virgin coconut oil. If you're new to coconut oil you should know that at warmer termpatures it may become liquid, whereas in cold temperatures it will be a solid form.