This Air Fryer Accessories list is all of our favorite items that can be used in or with your air fryer!
This isn't just another Air Fryer Accessories list, this is a list of products that we have tried with our air fryer. Not only have we tried these products, but we love them too! They make using our air fryer so much easier and we think you'll love them too!
First things first, I've switched from a basket style air fryer to a countertop oven style air fryer.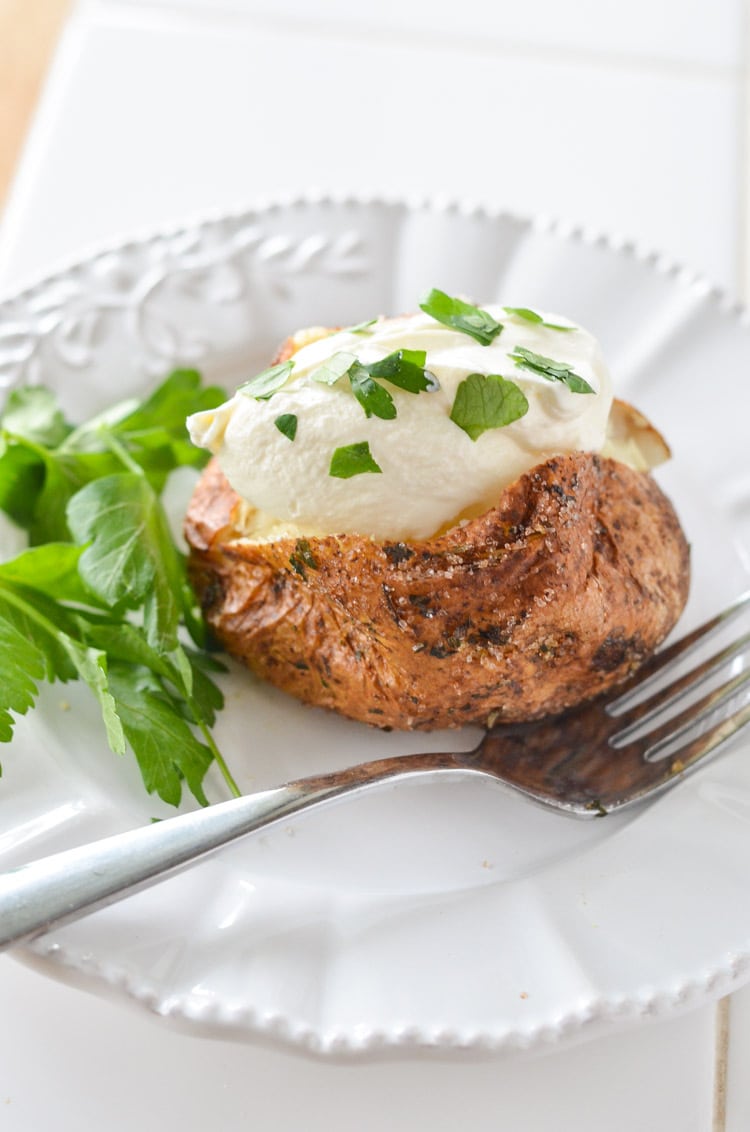 Why did you get rid of your bucket air fryer?
Bucket air fryers almost always have a Teflon coating (PTFE, PFOA). We have a pet bird and that could kill him, no appliance or product is worth the risk for us. Once we saw the Cuisinart Air Fryer we had to test it out to see if it worked just as well as our bucket stuckle. After testing several recipes we're thrilled to say it works just as well, if not better! There's also a smaller, compact version that is more affordable and great for gift giving, unfortunately, it doesn't have the same functionality as the larger size.
There's plenty of room and it's much easier to use. I can the food cooking inside without having to open the air fryer. When you open an oven or an air fryer the hot air will escape and lengthen the cooking time. We love that we can see right inside of the Cuisinart Air Fryer Oven and also that it has a light inside. It's a must-have small appliance if you like to air fry food.
The accessories we list are ones that we tested in our Cuisinart Air Fryer, so while these are air fryer oven accessories some may fit in smaller products. Some of the small items may fit into your pull out basket style air fryer, but you'll need to make sure the measurements will fit. For example, a toaster oven sized cookie sheet will not fit into your bucket air fryer. We all love our air fryer, now it's time to love it even more with all of these great air fryer tools to make air fryer recipes even easier to make.
AIR FRYER ACCESSORIES
Oven and Toaster Rack Puller – this little devil is super handy! I use this to pull out the rack of my air fryer to turn food and then can easily use it to push it back in.
Silicone Muffin Cups – These are oven safe and even great for packing snacks for kiddos lunch.
A good food thermometer – Air fryers cook very quickly, ensure you're cooking from the inside out and make sure everything is reaching a safe temperature.
Bakeware Set that is a fraction of the price of the set we purchased and it has great ratings, most importantly it's PFOA and PTFE free.
Silpat Liner – This comes in handy when you're making something that will drop to the bottom tray and stick, for example, brown sugar can be tough to scrub off. It's also great for cookies!
Pampered Chef Pizza Stone – Air Fryer pizza is AMAZING! This is the same stone we used in our Air Fryer Pizza Recipe.
Scrub Brushes and Sponges – The Cuisinart Air Fryer basket does not have nonstick, so it's important to wash it right away. We use a combo of scrub brushes and sponges to keep it clean. We use a regular sponge for the baking tray.
We love using a dusting wand for powdered sugar or seasonings. Not only a great tool, but also REALLY fun to use. 🙂
We'll be adding to this post as we try new products that we can recommend purchasing for your air fryer.
Have a suggestion? Leave us a comment with your favorite Air Fryer Accessories and we'll try it out too! 🙂