This really is the BEST Oatmeal Recipe for Kids and I'm going to tell you one BIG reason why. It's all about what your child enjoys and will eat! On Mini Chef Mondays we make sure that we learn about our food and most importantly, enjoy it too!
If your child doesn't like oatmeal then plopping some plain old oatmeal isn't going to entice them to eat it.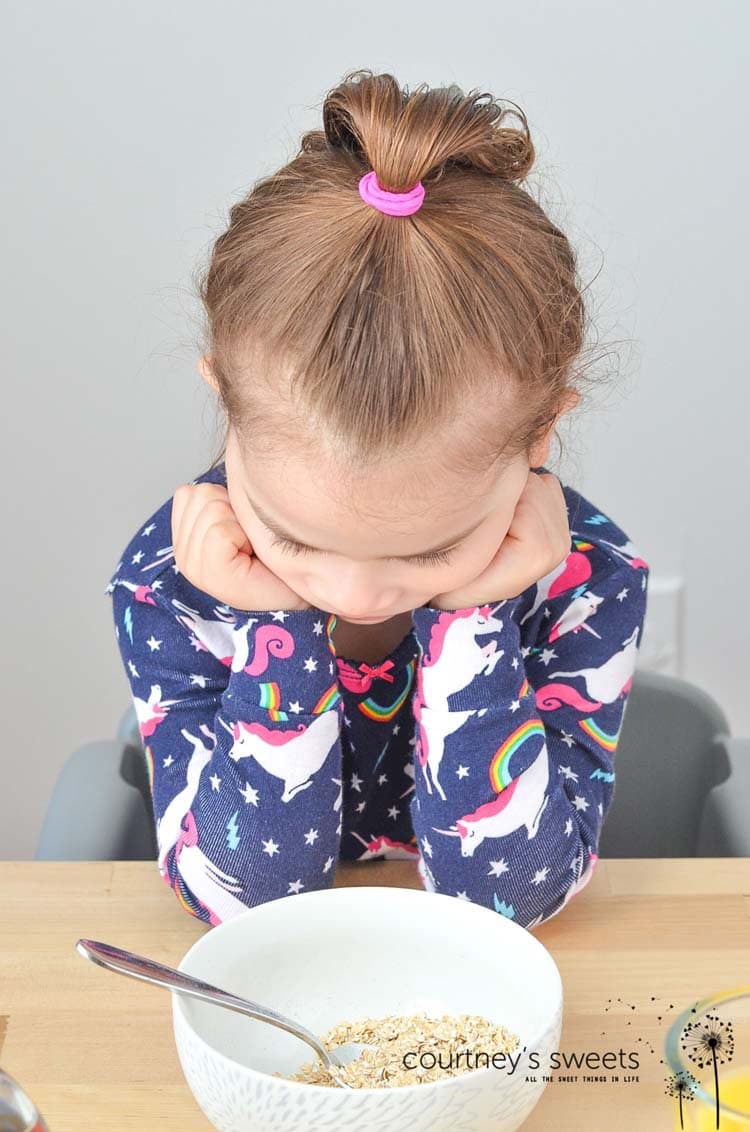 We love to create a variety of options for our mini chef. She can put in whatever she wants and then gets to enjoy the fruits of her labor, literally! When you're making your own breakfast, you pick what you want to eat. Why shouldn't our kiddos? Oatmeal is a healthy breakfast that we like to enjoy 2-3 times a week at least. We have several different ways to enjoy it, but this one is by far my daughter's favorite!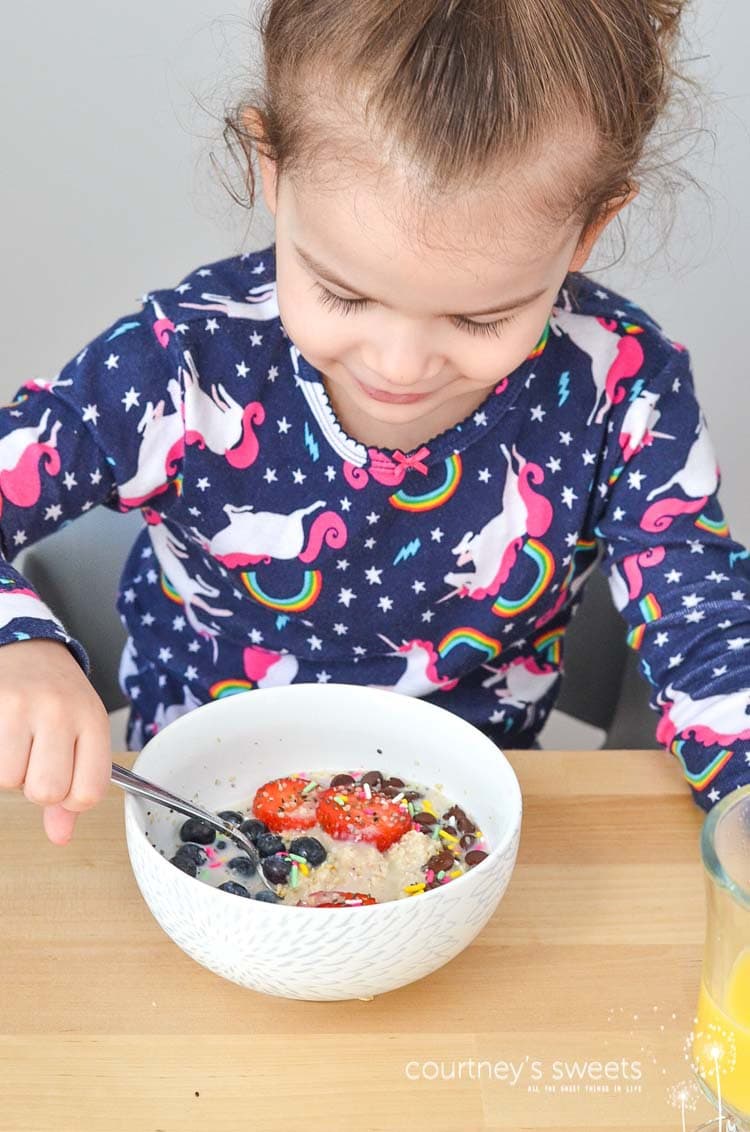 Top secret tip.. if you're kiddo doesn't like chia seeds, hemp hearts or any other type of seed, try mixing in some sprinkles. They will gladly use up all of the sprinkles in their oatmeal. My mini chef enjoys chia seeds and hemp hearts, but really loves sprinkles too!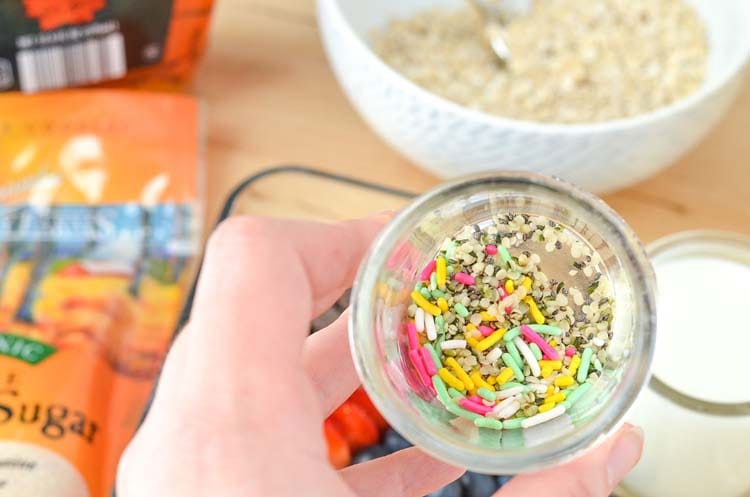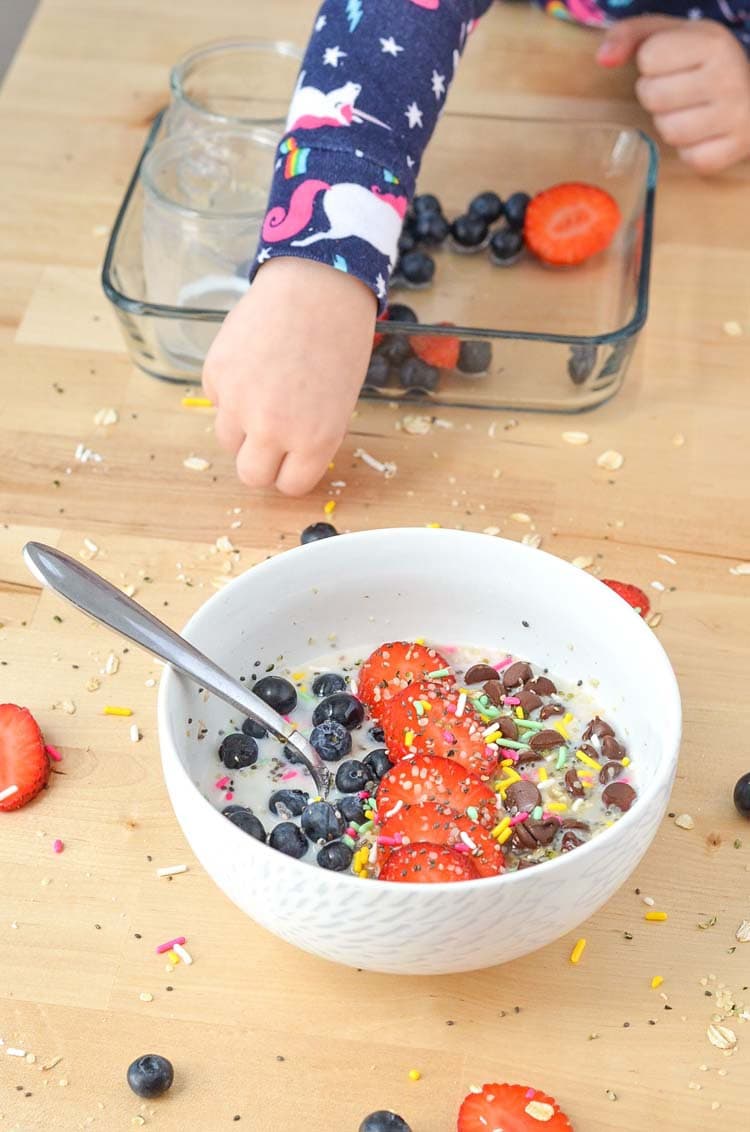 Another fun tip! You can use a variety of sweeteners and allow your child to choose which one they'd like. I offer maple sugar and maple syrup.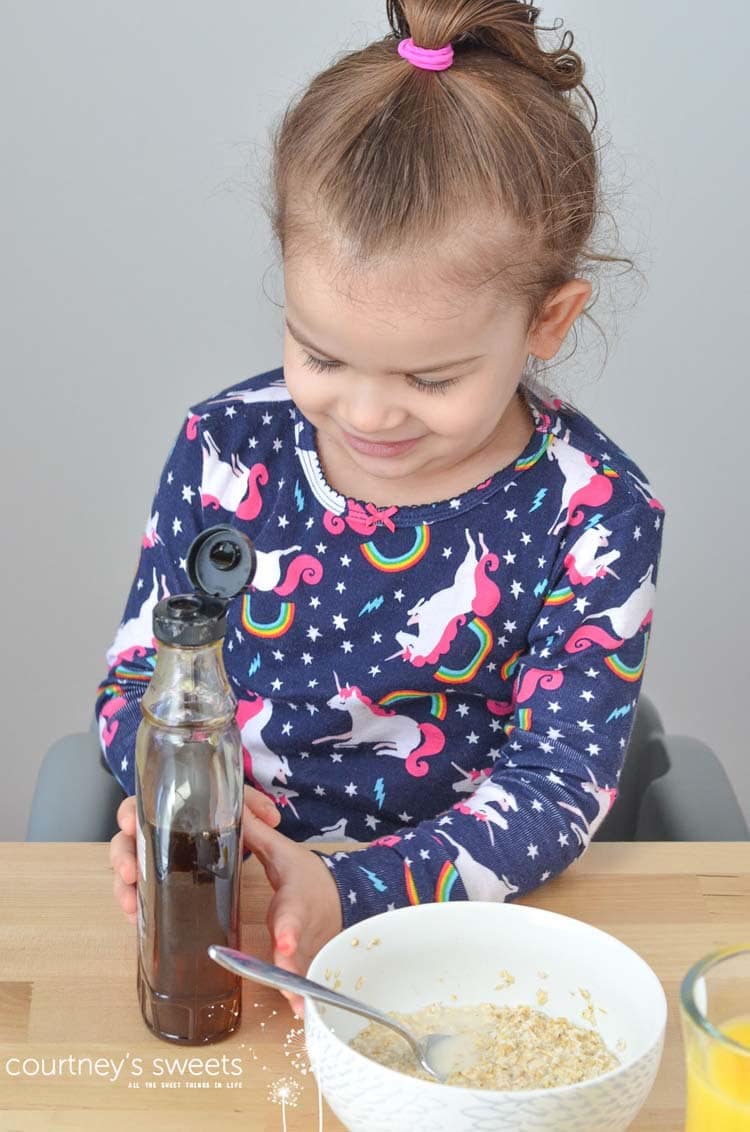 Best Oatmeal Recipe for Kids
Best Oatmeal Recipe for Kids! A breakfast kids will love!
Ingredients
oatmeal mixed with hot water

(ready for toppings!)

milk

blueberries

strawberries

chocolate chips

chia seeds

hemp hearts

sprinkles

maple syrup
Instructions
If your child doesn't like the toppings we use you can use whatever toppings your child likes. 🙂

Let your toddler top their oatmeal and enjoy!
I am hosting Mini Chef Mondays along with 11 fabulous bloggers! Read how Mini Chef Mondays started and how to link up!
Be sure to check out each of their Mini Chef posts as well. We would love it if you would share your Mini Chef posts with us each week, too! Follow along socially and join in on the fun by using our hashtag #MiniChefMondays to share creations your mini chef created in the kitchen. Additionally, if you have a kid-friendly recipe that kids can easily recreate, link up! Don't have a blog? Share the URL of your instagram photo in our linky below.