Our fresh fruit punch recipe is perfect for kids. It's a refreshing drink recipe using all fruit juices and water, not from concentrate! Learn how to make fruit punch for a party especially a kids party! 🙂 This is such an easy fruit punch recipe and you could easily make it in bulk!
HOMEMADE FRUIT PUNCH RECIPE
You control the ingredients and that is how we make this an organic fruit punch recipe! 🙂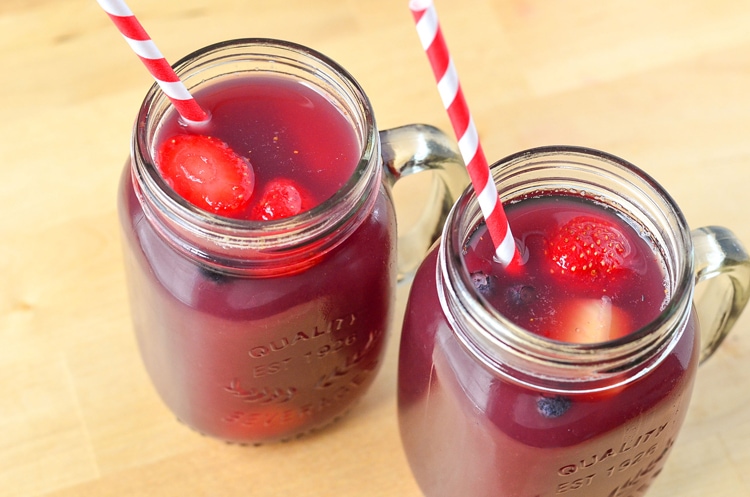 My mini chef Mondays star loves to drink water. In fact she's rarely had juice, however lately we've been outside more now that the weather is nice and her friends all have juice boxes. Now she wants juice. We have always made homemade fresh juices at home and even then we water them down. She loves the fruit punch juices, but there are so many ingredients in the juices and we prefer to make what we can. When we showed you how to make fruit punch for kids we even saved some for ice pops, soooo good!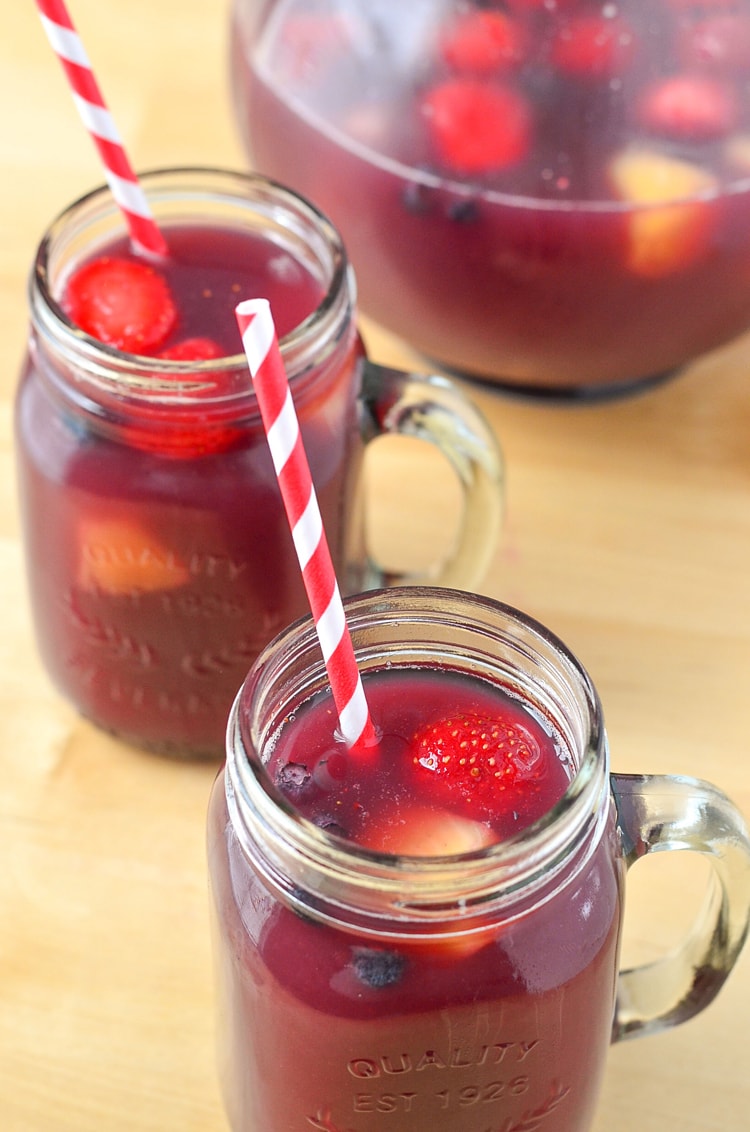 We can also water the juices down by making them at home. Since we water them down we use frozen fruit instead of ice cubes. My mini chef LOVES to enjoy the fruit after she's done drinking her juice. This recipe is so easy to make! You can use your own homemade juices or even if you'd like get some cold pressed or other juice at your favorite market then mix them into your favorite glass pitcher. Then pour right into your favorite glasses. We love using glass mason jar mugs with a handle.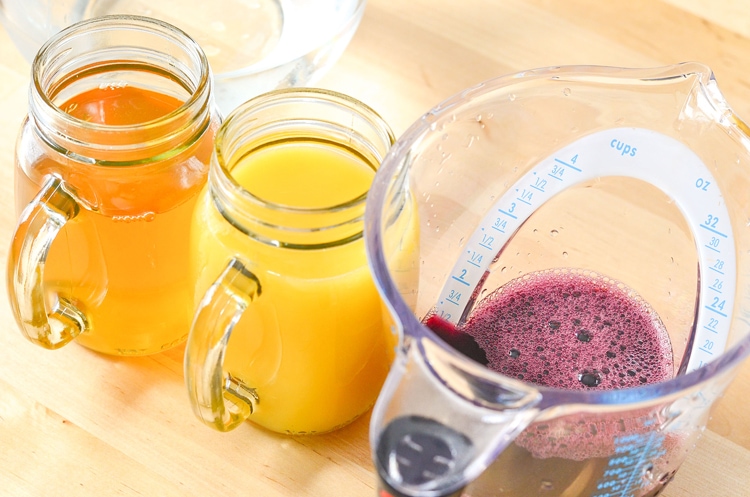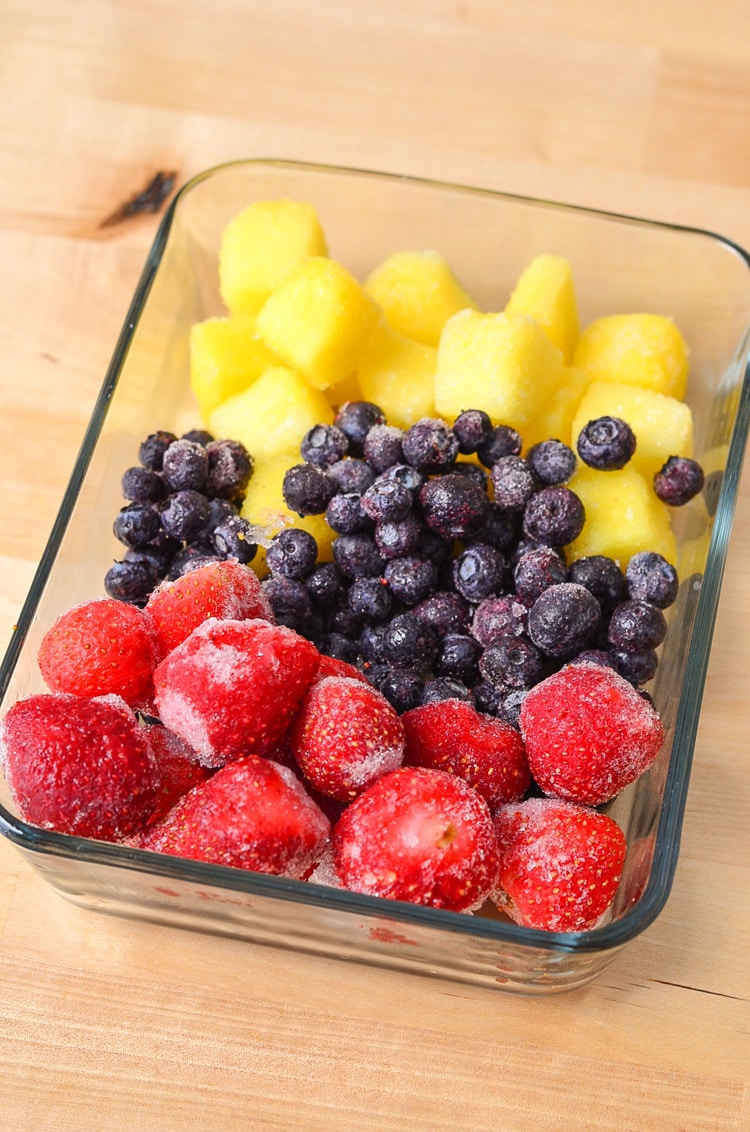 You can easily make a single serving or a large serving for a crowd. We keep this in the fridge for 48 hours and then after that we freeze into ice pops if there's any leftovers.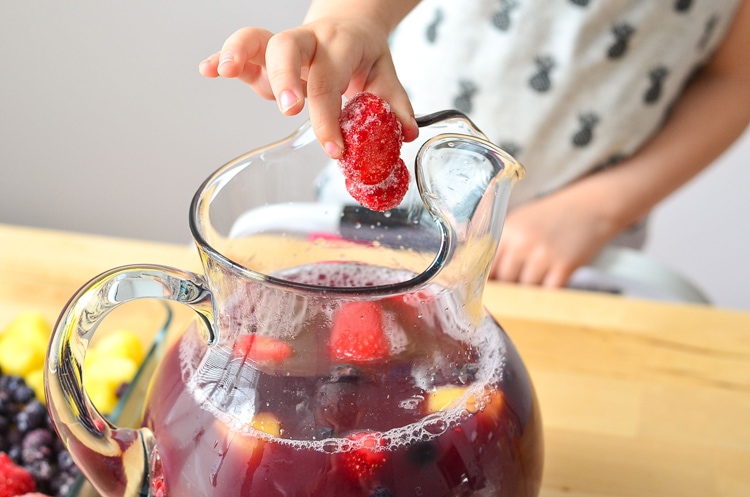 Wouldn't this make a pretty fruit punch bowl too?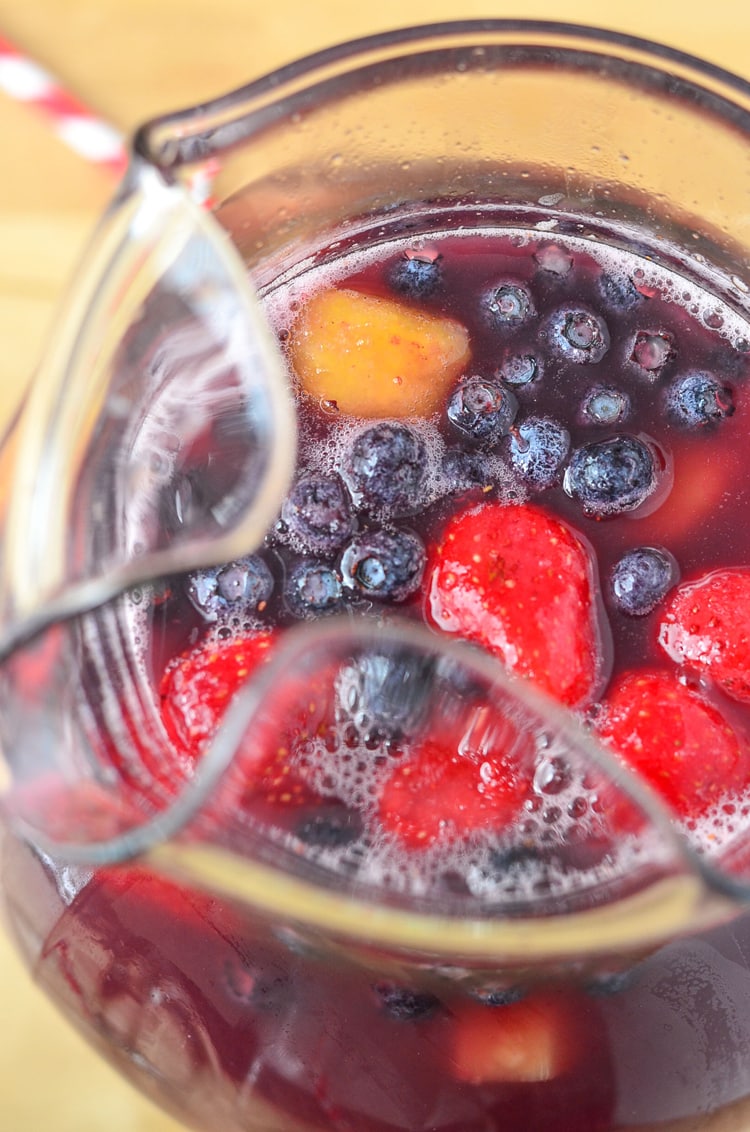 WATCH OUR VIDEO ON HOW TO MAKE OUR FRUIT PUNCH RECIPE
Make your very own homemade fruit punch recipe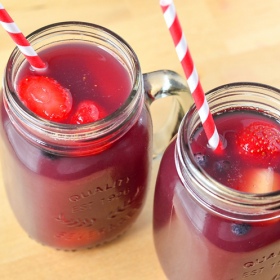 Fruit Punch Recipe
Ingredients
4

cups

water

1 1/2

cups

concord grape juice

1 1/2

cups

plain orange juice or orange carrot juice

1 1/2

cups

apple juice or raw apple cider

frozen fruit for ice cubes
Instructions
In a large

pitcher

mix together all the juices and put in frozen fruit to keep cool.

Store in fridge until ready to serve.
I am hosting Mini Chef Mondays along with 8 fabulous bloggers! Read how Mini Chef Mondays started, plus how to link up!
Join our facebook group to find even more recipes and share recipes too!
Get featured and follow us too!
Be sure to check out each of their Mini Chef posts as well!