This shop has been compensated by Collective Bias, Inc. and its advertiser. All opinions are mine alone. #InsideOutEmotions #CollectiveBias
Inside Out Birthday Party Idea, Inside Out Toys, PLUS DIY Inside Out Memory Balls!
We were at the doors of Walmart the day Inside Out released. We're pretty hardcore fans!
We saw it in theaters countless times since it's my daughter's (and ours!) absolute favorite movie right now. I'm so happy that my daughter loves a movie that isn't only a great film, but also teaches her about emotions. Thanks to Inside Out we know how to express our emotions a little bit better and I just love when she is Joy, Anger, Fear, Disgust or Sadness. She's absolutely hilarious about her emotions and referencing to Inside Out. One day while at the store they were out of Clam Chowder and she was so upset and said, "Mommy, I'm sadness.. I want to be Joy, I need soup, please?".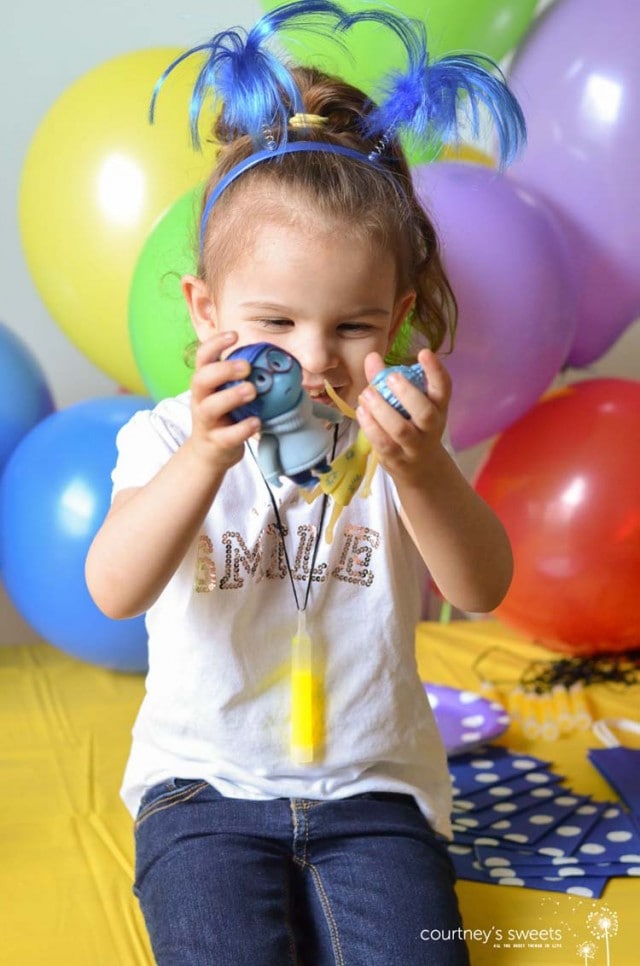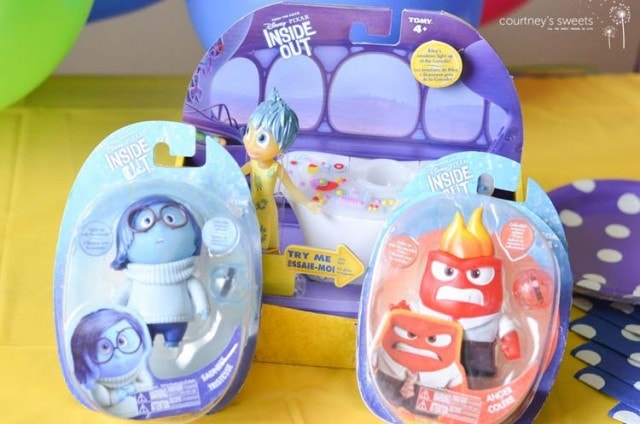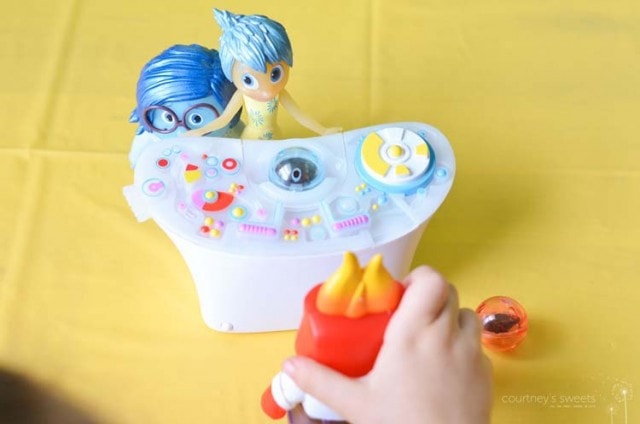 While we were at Walmart we also found Inside Out Toys! I couldn't wait to throw an Inside Out Party. Her favorite part of the film is watching the memory balls. What better way to party than have her and her friends make their very own memory balls?!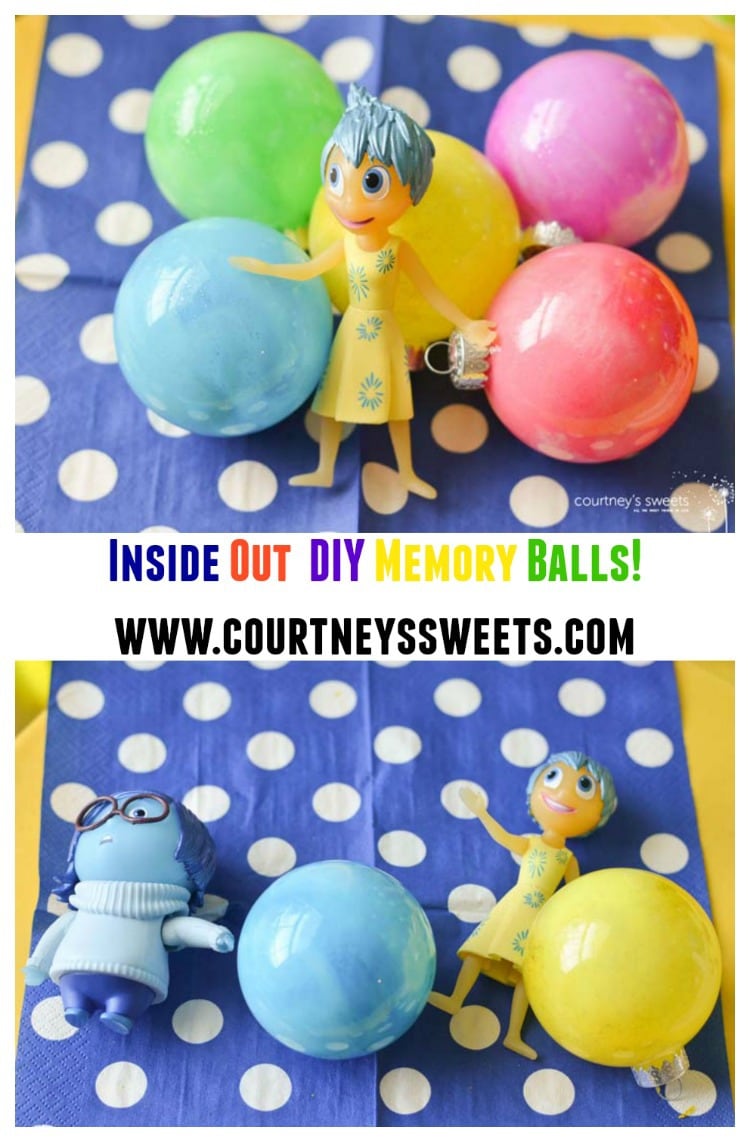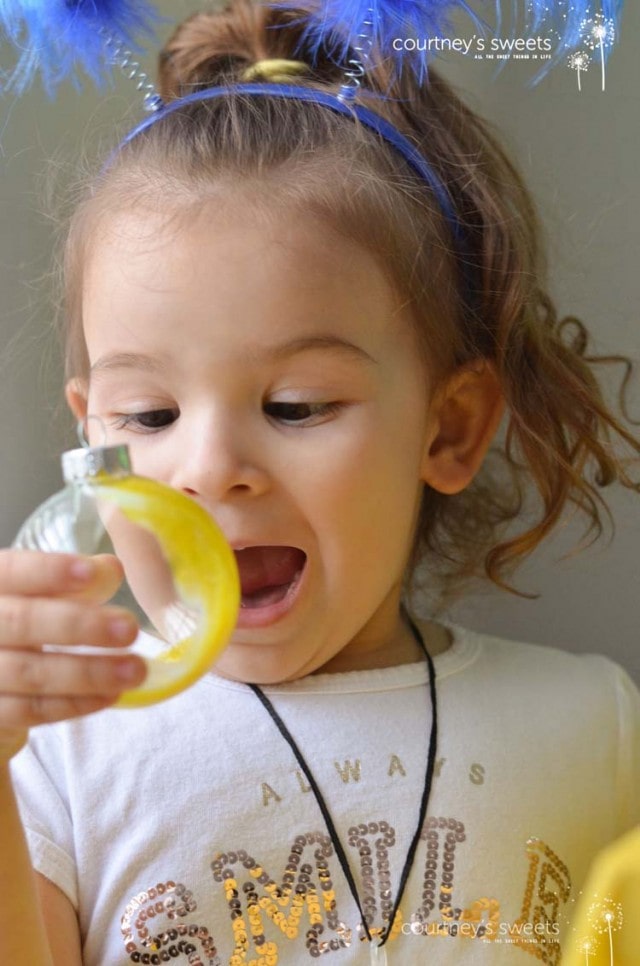 The children can either paint the outside of the balls or pour the pain inside these balls. I used plastic ornament balls, but you could even use a mason jar if you can't find these. They should be readily available as Christmas approaches. I paired some colored paints with glow in the dark paints and let the kids go to town making their DIY Memory Balls. They had so much fun playing with the toys and the memory balls they made. The memory balls would glow better if you used only the glow in the dark paint, but we like that the colored can be enjoyed in the light too! Shine a flashlight on your memory ball to really see it glow!
On our text invite we asked that parents bring their sleeping bags so they can watch in their sleeping bag just like Riley has her own sleeping bag in the movie!
Since we couldn't find any Inside Out birthday party supplies we stuck with the colors of the cast. It turned out so well! We kept the food simple and ordered Disgust's favorite pizza 😉 and a plain pie with garlic knots! Kay and I also made an Inside Out Joy Lemonade! Just a simple lemonade recipe with frozen blueberries and frozen pineapple!
Now that you saw our party I'm sure you're already on your way to buy Inside Out at Walmart! Are you going to try any of our ideas?
Here's another one to check out!
Inside Out Healthy Breakfast Smoothie Recipe that's super easy to make! Simple and delicious recipe for kids in the kitchen.