Our mini mummy pizza pie is a great way to get into Mini Chef Mondays with your child and celebrate with a Halloween recipe!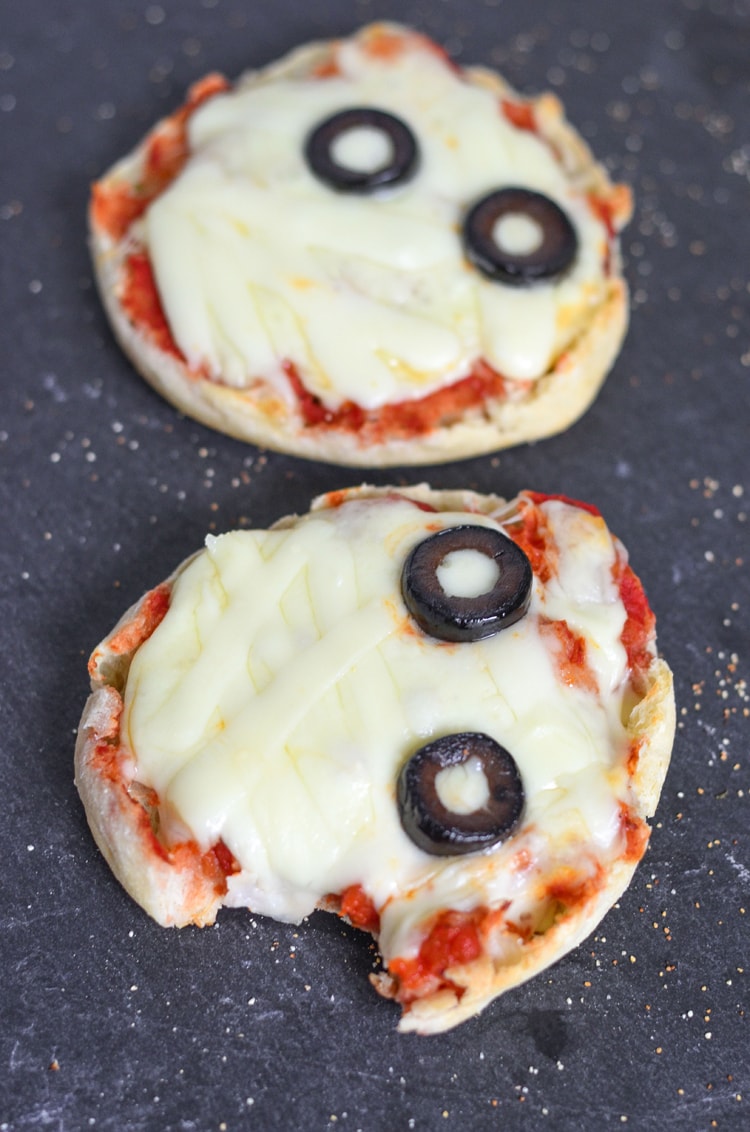 My mini chef is pretty much a pro in the kitchen now. She loves to pick out the ingredients for recipes and even tell me what she wants to make! She wanted to make mini English muffin pizzas last week, and when she asked, she said: "let's make mummy pizza, mama." We both thought it would be fun to make Mini Mummy Pizza instead of our traditional English muffin pizza. She's so fast that when I take the pictures, she's already a step ahead of me. I never want to tell her to slow down so I can take the picture, so we made a video too! This is actually why we make videos so we can show you how easy our Mini Chef Mondays recipes are to recreate, but also so we can see my mini chef in the kitchen cooking in action.
MY LATEST VIDEOS
This week was a bunch of fun between the Halloween themed recipes we made and then she really had fun playing with the string cheese to make the mini mummy pizza. You could even do these with bread of actual pizza dough, not just English Muffins. It works well on pita and flat bread too!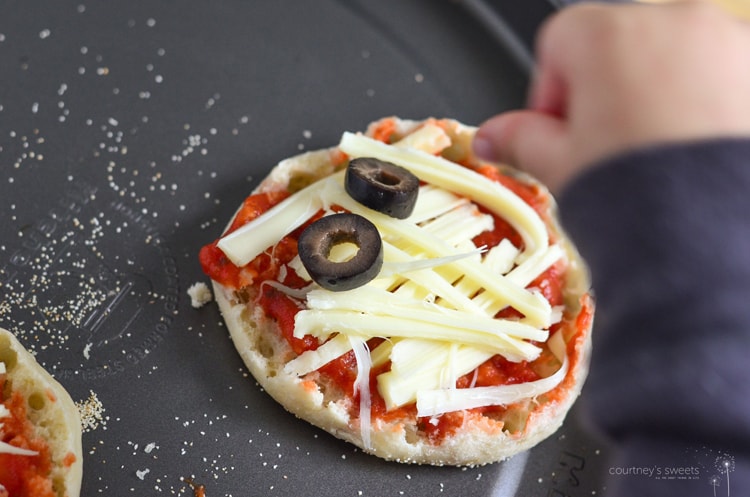 Mini Mummy Pizza
Ingredients
1

English Muffin

Tomato Sauce

String Cheese

Olive Slices
Instructions
Preheat oven to 400 degrees.

Open English muffins and top with sauce, string cheese (pulled apart to look like a mummy) and then two olive slices for eyes.

Bake just until melty so you can still see string cheese slices.

Enjoy!
I am hosting Mini Chef Mondays along with 5 fabulous bloggers, find out more about the Mini Chef Mondays Team!
Join our facebook group to find even more recipes and share recipes too!
Get featured and follow us too!
Be sure to check out each of their Mini Chef posts as well!