Have fun making Minnie Mouse Watermelon Pops inspired by the new Disney Minnie Mouse Stencil N' Style Minnie Toy! This post sponsored by Mirum. Opinions are 100% my own.
My daughter is Minnie Mouse obsessed. Her first Birthday was Minnie Mouse, her second was Minnie and Mickey Mouse, and she's always had all things Minnie and Mickey. She's outgrown quite a few characters, but Minnie Mouse and Mickey Mouse are still two of her favorites! 🙂
BUY NOW! Less than $20 and 2 day shipping at Walmart!
She just recently got the Disney Minnie Mouse Stencil N' Style Minnie and she loves all the stencils to design Minnie's outfits and bow! She really couldn't wait to open it! I asked her what she wanted to make with Minnie Mouse and she said a pink smoothie and I wanted to do pancakes. We went to our local store and saw a whole watermelon! We couldn't help ourselves and had to make our favorite Minnie Mouse Watermelon Pops! You can enjoy them fresh or even frozen.
How to make Watermelon Pops
We love that you can have fun with all the stencils, but you can even make designs of your own. Like yum for our Minnie Watermelon Pops that are so simple to make.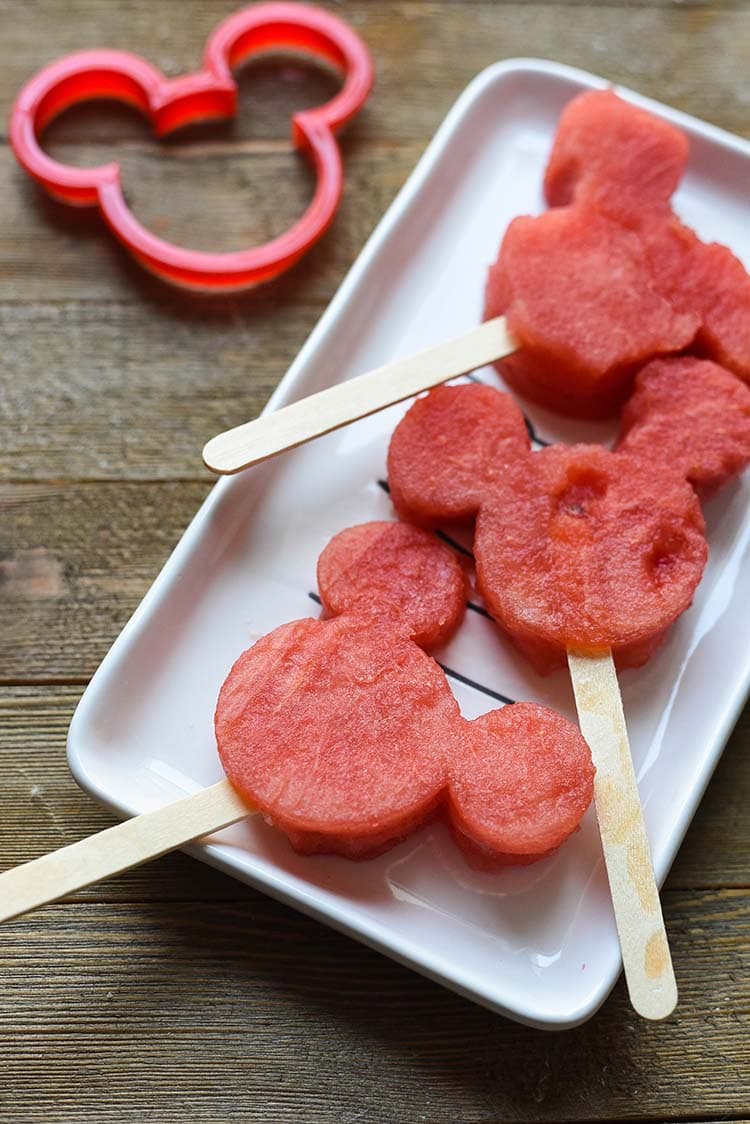 We used a cookie cutter on a big slice of watermelon and cut it out. You simply cut the watermelon into slices with the rind on or off and then push the cookie cutter through the watermelon.
Minnie Mouse definitely approves of our tasty and easy to make Minnie Mouse Watermelon Pops! You could even do this with cantaloupe and honeydew. Watermelon is just a little easier since you can slice a lot of it and then whatever you don't use for the pops you can chop up for noshing.
The Stencil N' Style Minnie is easy to use and kids will have a blast using the "magic" light-up styling pen to shine and design using the stencils right onto Minnie's dress and bow. (It comes with 6 stencils.)
Kay loved seeing the designs MAGICALLY appear after she lit it up.
Enjoy playing with your new Minnie Mouse toy and enjoy some Minnie Mouse Watermelon Pops too!