Sponsored post was written by me on behalf of Tyson Foods, Inc. All opinions are entirely my own.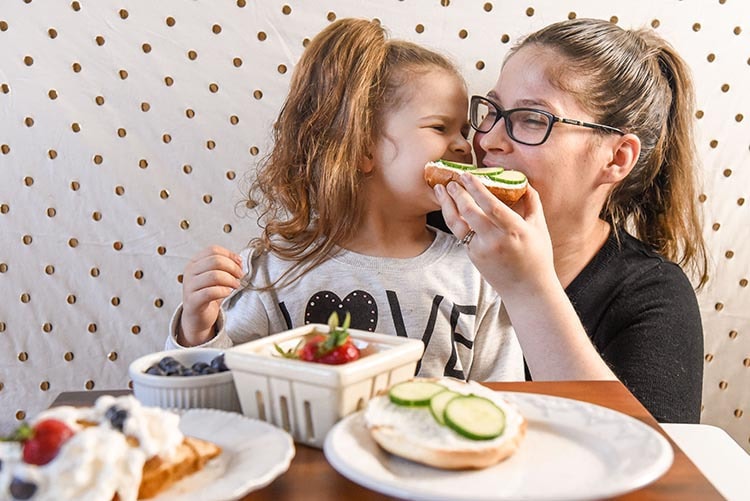 Mother's Day is a special day for my daughter and I. Since my mother passed it has always been such a hard holiday, but when it comes by now, I'm excited! I get to celebrate that I'm a mother and that I have the most incredible daughter a girl could ask for.
We love going out to breakfast together, but it's even more fun to make a breakfast at home together. We sleep in late on Mother's Day and we love making a tasty brunch! Fruit, bagels, and a little dessert! We love tons of color and texture for breakfast. Our favorite brunch or breakfast always involves BAGELS!! 🙂
Mother's Day brunch doesn't have to be a task, it can be made simple with simple ingredients. My daughter and I are huge fans of bagels so I picked up some Thomas' Bagels from Walmart.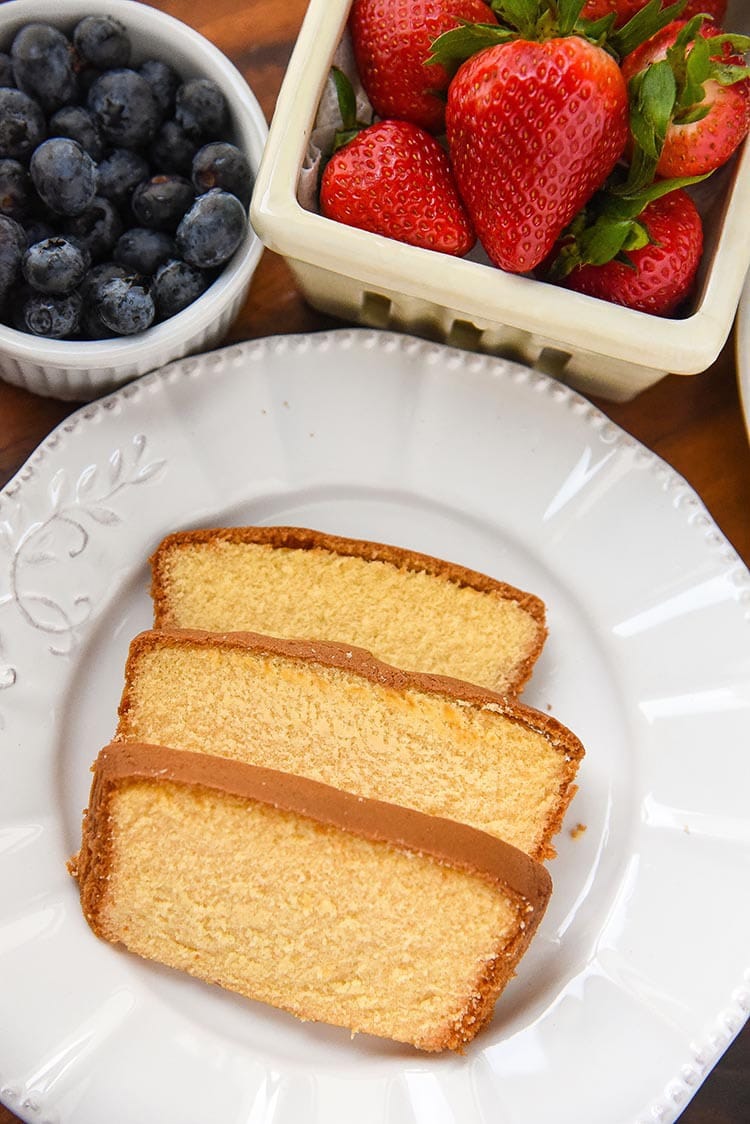 Mother's Day wouldn't be complete without a sweet, so we picked up a Sara Lee® Pound Cake which is so delicious. My daughter picked out some fresh berries and whip cream to top our cake too.
Like I said we kept our brunch simple, something easy enough for my 4 year old to really help with and this is especially great for a kiddo who is a little older and can do all of it on their own.
We topped our bagels with cream cheese, pepper, and cucumber slices. We love toasting our bagels until they're slightly browned and then smearing the cream cheese right on top. Then after we do that we sprinkle the pepper and top with the thinly sliced cucumbers. Cucumbers give it an extra crunch and texture we love! My mini chef loves plain bagels, so she picked those out while shopping. 🙂
For the brunch dessert, we warmed up our pound cake in just 10 seconds! Once it was defrosted we sliced into it and placed the thinly sliced cake onto a pretty plate. I had berries washed and ready for my mini chef to top the cake.
She first had to put the whipped cream on and then the berries of course!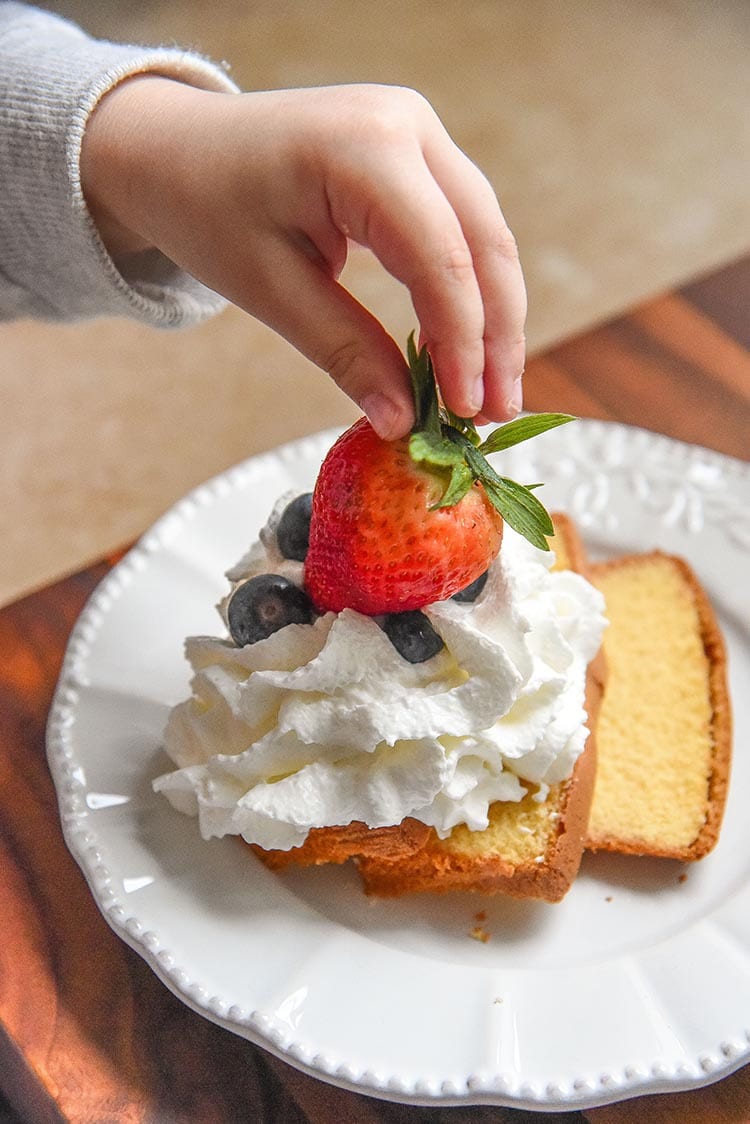 Some kids may need a bit more help to make brunch for mom, but for the most part this is pretty simple. My mini chef has been cooking with me since she's a baby so she's definitely comfortable in the kitchen. I wouldn't want to spend Mother's Day any other way than in the kitchen and enjoying with my mini chef. We have so much fun making delicious food and of course making beautiful memories too!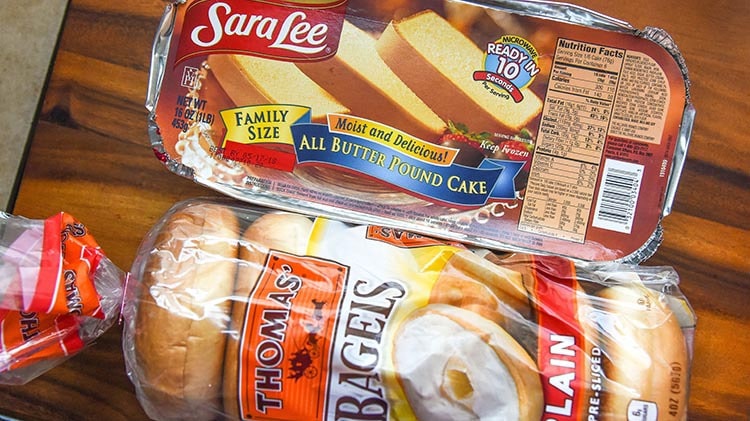 About the Mother's Day at Walmart sweepstakes:
Shoppers who participate will be entered to win one out of five $200 Walmart gift cards!

It's easy to enter, you just need to post a picture of any of the following on Instagram or Twitter and hashtag it #Sweepstakes #TysonlovesMom and tag @TysonFoods
How do you enter?
Simply share a photo on Instagram of:
Your Mom

Brunch with Mom

Breakfast in bed for Mom
For more info visit https://www.tysonlovesmom.com
Wishing you all a happy and healthy Mother's Day!