Make these Slime Stress Balls DIY and turn it Eggs for a cool Easter Egg Idea with kids! No messy slime on your hands, tons of clean fun for the littles who don't like messes.
For weeks we wanted to make slime. We google slime how to make it and slime ingredients. Most of the ingredients are hard to find since they're sold out. We ended up buying what we need to make our slime through our affiliate! Get all the slime Amazon shopping done online. They seriously have it all. 🙂
MY LATEST VIDEOS
We didn't want to show you how to make slime with borax as we were concerned about using borax for ourselves. We read an article on EWG that confirmed our concerns about the use of borax with slime. Thankfully we found tons of ways on how to make slime without borax online, especially on MomDot! 🙂
If you want fluffy slime you could even add in shaving cream. The cheap white shaving cream works. There are soooo many slime recipes online. We've even seen a slime recipe using styrofoam. 😮
The most important part of this craft is the balloons. We'll be using them again so be sure to come back for another fun craft using them!
(72) Clear Transparent Latex 12 Inch Balloons and White Curling Ribbon Bundle

One concern has come up a lot while we've been making slime. How can you keep it clean? Well, there's no way to not get slime all over your hands if you're playing with it. No matter how much I played with the recipe, once I got it right, and it wasn't sticking to me.
Eventually, it would get stuck on my daughter's hands. She loved it, but it was a bit of a mess and she wasn't loving the mess, it stressed her out. 😮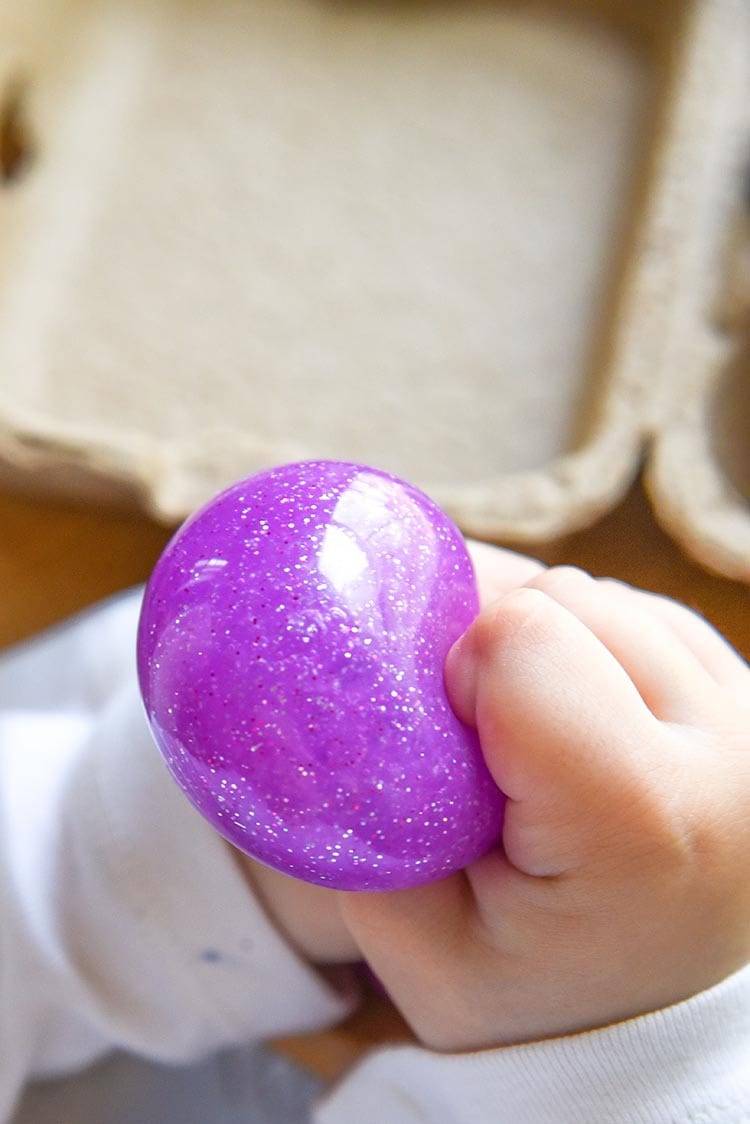 Then that gave me the perfect idea! We'd make Slime Stress Balls DIY, and since it's almost Easter, we turned them into "eggs. It's such a fun Easter Egg Idea! You could even do this with our oobleck recipe aka easy slime recipe with cornstarch.
To make a stress ball with cornstarch and water is super simple. Just mix the two until you reach the desired texture and allow it to drain from the funnel into the balloon.
Slime Stress Balls DIY Easter Egg Idea
Ingredients
CLEAR GLUE
GLITTER PAINT
FINE GLITTER
LIQUID STARCH
Instructions
Attach a single balloon to the bottom of the funnel.

Now with the balloon attached pour in some clear glue and paint.

Mix the paint and glue together and then sprinkle some glitter.

When glue mixture is going down slowly, add some liquid starch.

Once the balloon is filled, knot it up and then wash it off.

HAVE FUN! (there's no exact recipe, you can make it as loose or as you want, more starch = thicker slime) *note: please do not let children eat or lick the slime.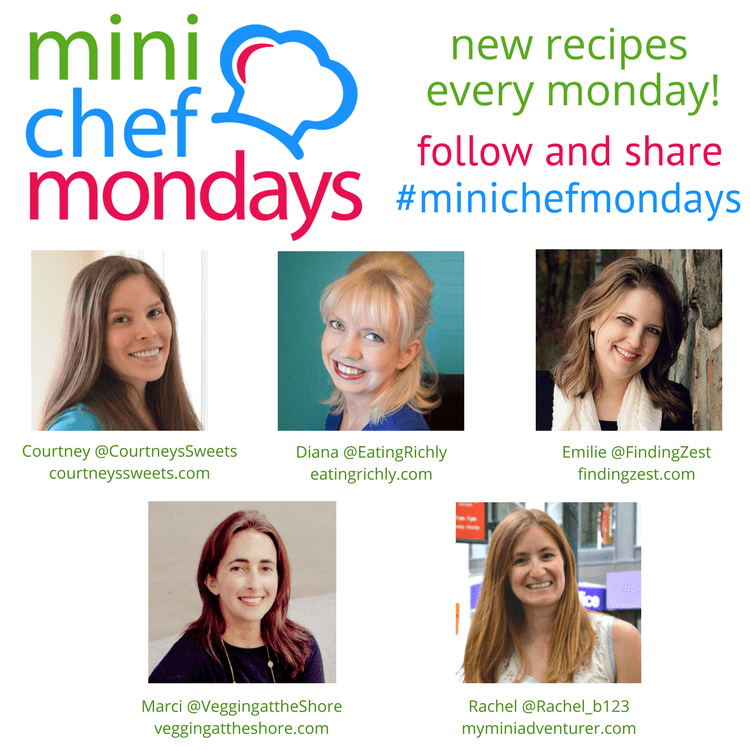 I am hosting Mini Chef Mondays along with 4 fabulous bloggers, find out more about the Mini Chef Mondays Team!
Join our facebook group to find even more recipes and share your own recipes!
Get featured and follow us too!
Be sure to check out each of their Mini Chef posts as well!