Mini Chef Mondays White Hot Chocolate Recipe – Creamy and dreamy hot cocoa made with white chocolate, no milk chocolate or dark chocolate.
This is a delicious and creamy White Hot Chocolate Recipe! My daughter is actually a fan of white chocolate chips over dark chocolate chips. She insists on having white chocolate in her chocolate chip cookies too! I grew up loving hot cocoa and even white hot chocolate. My mom used to make both for us after we played in the snow. There is NO water involved in our hot cocoa or white hot chocolate recipe. The main ingredient in our hot chocolate is milk. Did you know that Milk is the #1 nutritious product requested by food banks?  (find out how you can help, #GiveAGallon) Nutritionists recommend that we consume 3 servings of milk each day. Milk is filled with high-quality protein and essential nutrients, to help kids grow up healthy! Unfortunately due to milk being perishable, it's rarely donated.
My mini chef loves to help in the kitchen and hot cocoa is something we enjoy making together and drinking together too! This recipe is so simple that even if you don't measure properly it still turn out simply delicious! You can garnish with whip cream, more white chocolate and a candy cane if you want to be festive.
White Hot Chocolate Recipe
Ingredients
2

cups

milk

1/2

teaspoon

vanilla

3

ounces

white chocolate chips

whip cream

(optional)

mini white chocolate chips

(optional)

marshmallows

(optional)

candy cane

(optional)
Instructions
Heat milk in a sauce pan.

Once the milk is warm whisk in the vanilla and chocolate chips.

Whisk until combined and pour into your cup and top as desired.
46 million Americans served by Feeding America will only get an average of 1 gallon of milk for the entire year. The Great American Milk Drive is delivering thousands of gallons of milk to families. You can help too by bringing gallons of milk to your local food bank to help families that would otherwise go without. On average, food banks only received about 5.3 percent dairy.
You can help by giving online, via text, giving locally or even through social media!
The American Dairy Association and Dairy Council has launched the #GiveAGallon Challenge to raise awareness about hunger and the basic need for milk for underprivileged families. Every time a photo is posted on Twitter, Instagram or Facebook of a person, group or pet wearing a white mustache with the hashtag #GiveAGallon and "Text "MILK" to 80077" from Dec. 14, 2015 to Jan. 15, 2016, ADADC will donate $1 to Feeding America's Great American Milk Drive, until $25,000 is donated.
Join me, the American Dairy Association and Dairy Council (@AmerDairyAssoc) and eight other food bloggers to celebrate the holiday while also providing milk to those in-need at our #GiveAGallon Twitter party on Thurs., Dec. 17 from 9-10 p.m. EST! We'll be chatting about holiday recipes, cooking tips and ways we give back. For each guest who attends and uses the #GiveAGallon hashtag, $1 will be donated to The Great American Milk Drive to help give a gallon to those in-need.
Visit these other bloggers who are also sharing ways to use dairy:
Slow Cooker Snowflake Hot Chocolate |Mini Cheddar Ranch Cheese Ball Bites |White Chocolate Snickerdoodle Milkshake |
Christmas Morning Muffins | Savory Coeur la Crème with Cranberry | Eggnog Dutch Baby | Eggnog Muffins | Blueberry Pomegranate Smoothie
Challenge your friends with your milk mustache!! FREE PRINTABLE TO SHARE AND USE 😀
"I support the #GiveAGallon MilkChallenge! Show us your mustache @Yourfriend with #GiveAGallon or donate a gallon by texting "MILK" to 80077 or visit milklife.com/give. You have 24 hours to help fight hunger! Thanks for making a difference!" 
Get social with the American Dairy Association on facebook, twitter and instagram!
I am hosting Mini Chef Mondays along with 11 fabulous bloggers!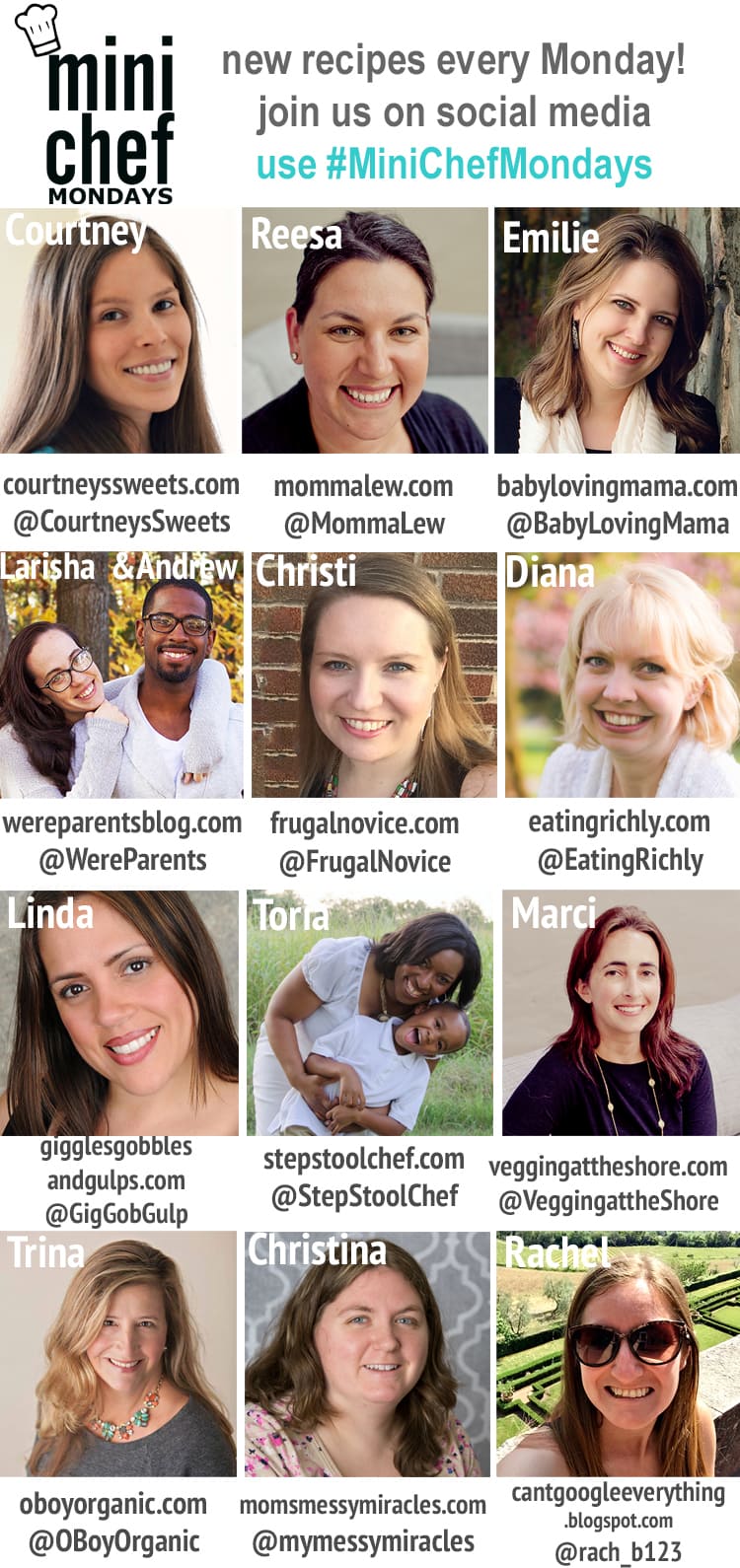 Be sure to check out each of their Mini Chef posts as well. We would love it if you would share your Mini Chef posts with us each week, too! Follow along socially and join in on the fun by using our hashtag #MiniChefMondays to share creations your mini chef created in the kitchen. Additionally, if you have a kid-friendly recipe that kids can easily recreate link up! Don't have a blog? Share the URL of your instagram photo in our linky below.
We wrote this post in participation with The American Dairy Association and Dairy Council . This is also something we strongly support and thank you for supporting brands and creating awareness with us!