Sponsored post by Mirum. All opinions are my own.
Our Banana Split Pudding Snack Pack is a fun and delicious after school snack for kids! Make this for a snack or even an after dinner dessert.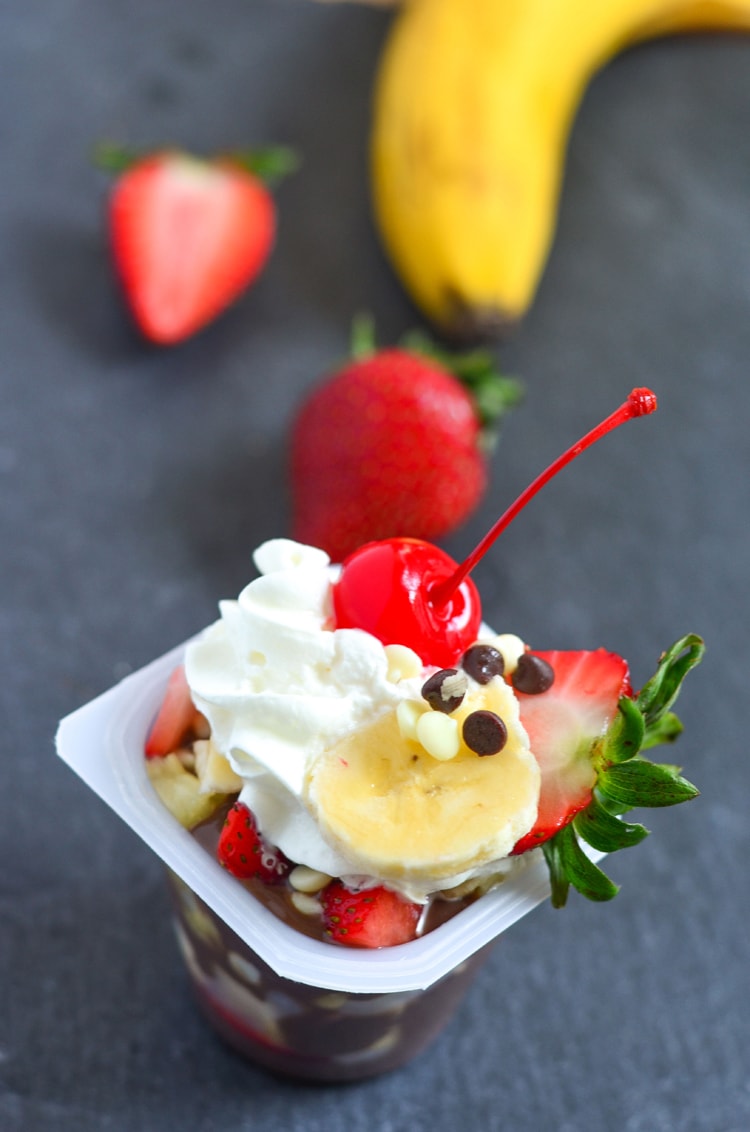 Kids are back to school now, and we're all looking for fun ways to serve snacks once they get home, am I right?
Since we homeschool, we incorporate our snacks and lunch into our school day. My daughter is a mini chef (have you seen our Mini Chef Mondays series?) and she loves to learn how to cook, from simple recipes to complex, but sometimes she just likes to open a pudding and enjoy.
She has a major sweet tooth, like mama and dada. We're thrilled that Snack Pack has come out with Snack Pack Naturals. (NOW AT KROGER!) They're made with real milk, cocoa, sugar, and nothing artificial. You can find it in chocolate, vanilla, and chocolate vanilla swirl. I grew up eating Snack Packs, and I'll never forget sticking my finger in the cup to get every last drop; our daughter does the same. 🙂
Since this recipe is so easy for my mini chef to make, just imagine how easy it is for moms and dads to whip up right before their kiddos rush through the door!
Banana Split Pudding Snack Pack
Banana Split Pudding Snack Pack
Ingredients
1

chocolate Snack Pack

(or vanilla)

2

strawberries

, chopped

1/8

cup

pineapple

, crushed

1/8

cup

banana

, chopped

1

cherry

chocolate chips

whip cream
Instructions
Layer the chocolate pudding and fruit alternating fruit and pudding.

Top with whip cream, chocolate chips, and a cherry on top!
Making our Banana Split Pudding Snack Pack is a quick and easy snack to serve the kids right when they get home. They can nosh while they work on their homework or while they unwind from the school day. Meanwhile, since they're content, mom or dad can go ahead and make an easy meal for dinner.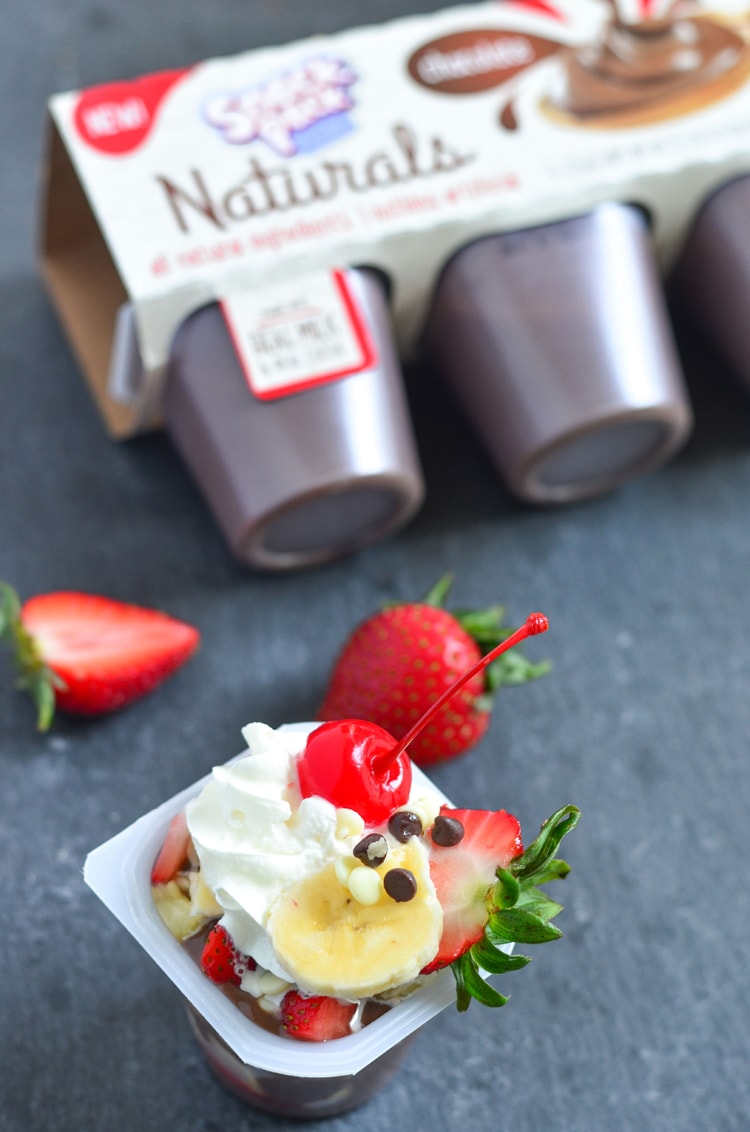 We suggest our Chicken Quesadillas, using Mission Tortillas. It's such a simple and quick dinner.
My mini chef loves my post workout snack, chocolate peanut butter banana that you could use Peter Pan Simply Ground peanut butter. It's packed with protein and a great after school snack. Plus it's 100% natural, non-GMO Project Verified!
Something I grew up on; my hubby grew up on – Chef Boyardee! What kiddo doesn't love Chef Boyardee? It has no artificial flavors, preservatives or dyes! Filled with protein, little starch, and a delicious sauce.
All of these products can be purchased at your local Kroger stores. 🙂
We went with the chocolate Snack Pack Naturals since my mini chef chose it (who doesn't love chocolate?), but you could absolutely use the vanilla or swirl too!