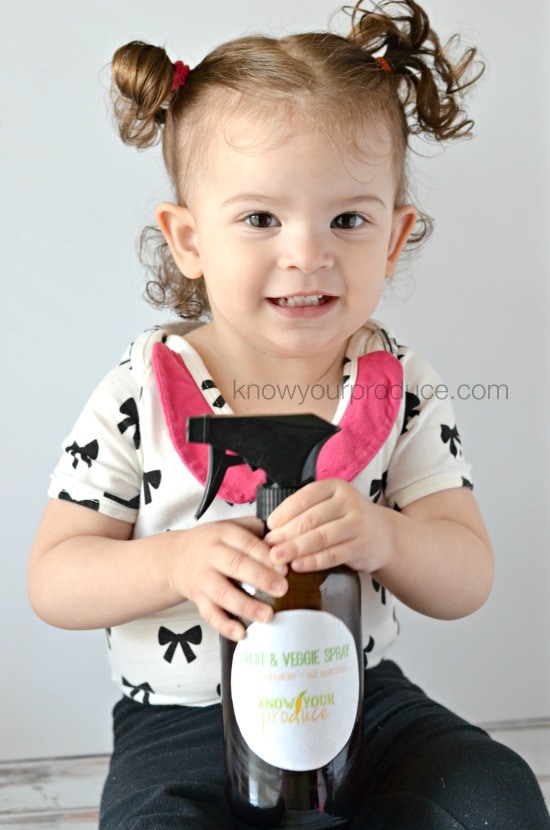 I'm so excited to show you guys how to label glass using mod podge. I'm really excited about making household products using my young living essential oils and just recently made Fruit and Veggie Spray. The only problem is these bottles need labels! I don't know about you but I'm not going into any business soon to order labels so printing labels on paper is the easiest option for me!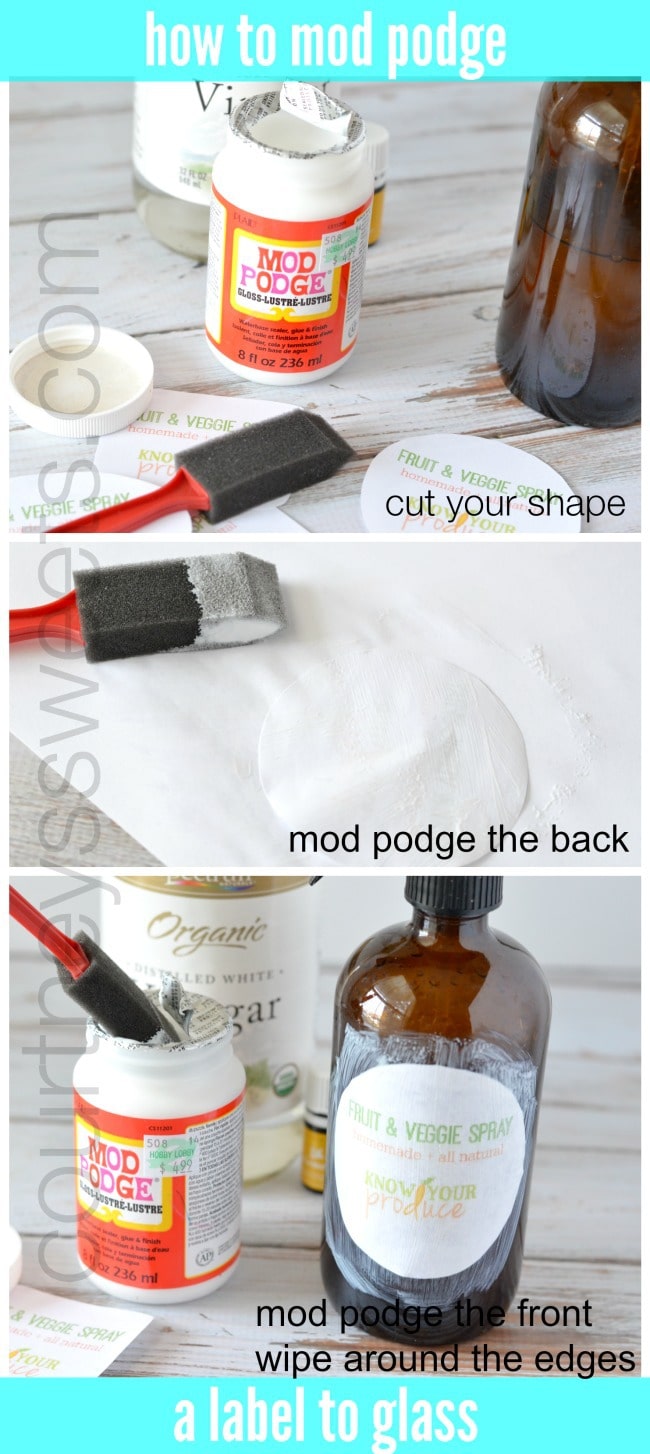 I miss working with my students.. we used to do crafts all of the time and mod podge was one of our favorite things to use! I just love how I can easily fix a label onto anything, especially glass! While it's not waterproof, I have gotten it wet and it's absolutely fine. I just don't recommend immersing it into water.
Hubby was completely shocked when he saw the label on the fruit and veggie spray. I was a little stoked, don't mind if I toot my own horn 🙂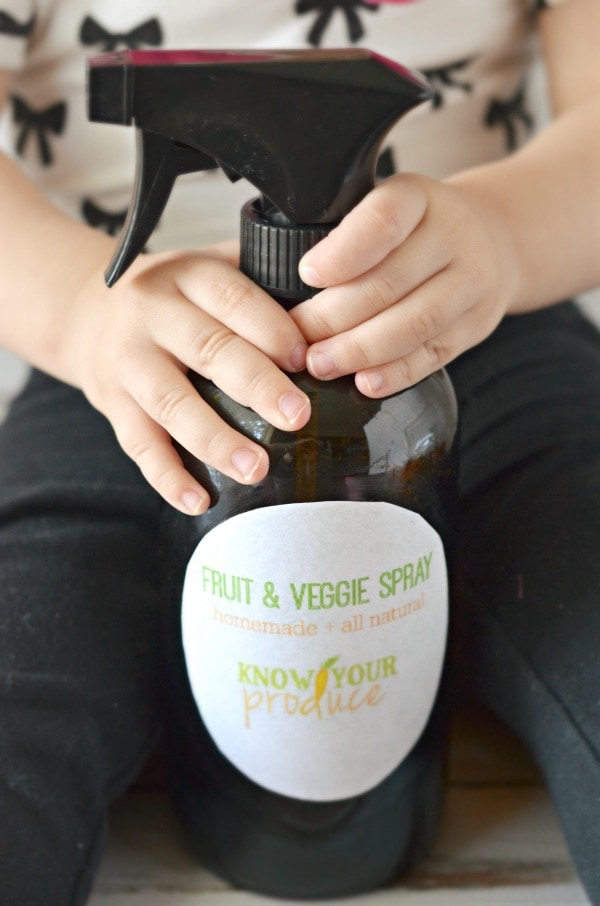 What is your favorite way to use mod podge? I can't wait to get crafty with Sweet Baby too!