Stay healthy and fit during the Holidays with #TheHolidayBox – special thanks to the brands below and Acorn Influence for partnering with us.

Subscription boxes are all the rage these days and I was so thrilled to get this acornbox, holiday box!! The products mentioned below are definitely going to help us stay healthy and fit during the holidays!
SCROLL DOWN AND FIND OUT HOW TO WIN YOUR OWN HOLIDAY BOX!! 🙂
I've been working out daily with a new DVD and I was beyond thrilled to see the Nutri Ninja With Auto IQ in the box (retails for $109). Chris was super excited to see the Nutri Ninja inside the box too. He makes a protein shake every day after his workout in our full size blender and we both love the size and convenience of using a personal sized blender. We have seen it while shopping at Walmart and it's even on Walmart.com. I was going to get it for him for Christmas, but the Holiday box beat me to it! 🙂 We love the consistent blending. You'll get the same beautiful results from frozen or fresh, resulting in nutrient rich juices smoothies, or you could even make milkshakes, batters, dressing, the options are endless. When you get a juicer you lose tons of nutrients and fiber, whereas blending you get ALL the nutrition. It may be smaller, but it has tons of power (1000w) you can literally turn ice into snow. Look for lots of fun recipes with the Ninja to come. It's going to be so easy for our mini chef to place all the ingredients in and just push the button we need for blending. I love the size and the personal cups for our family! I already ordered some extras so we can all have one of our own.
Talking about hubby! He has been helping me so much with meal prep and recently told me we don't have enough knives for meat, fish, fruits, vegetables and poultry. HE'S RIGHT! I love our new Chicago Cutlery Knife Set. The colored handles really help us keep them strictly for each item we need them for. They went through cucumbers like butter when he chopped them for our salad last night and then when I sliced my lemons this morning, wow! I love to have a little tea with lemon every morning. It's a light detox and I'll even make baby girl some lemon water. Water is soooo good for you! It's really all we drink aside from teas or hot cocoa during the winter. 😉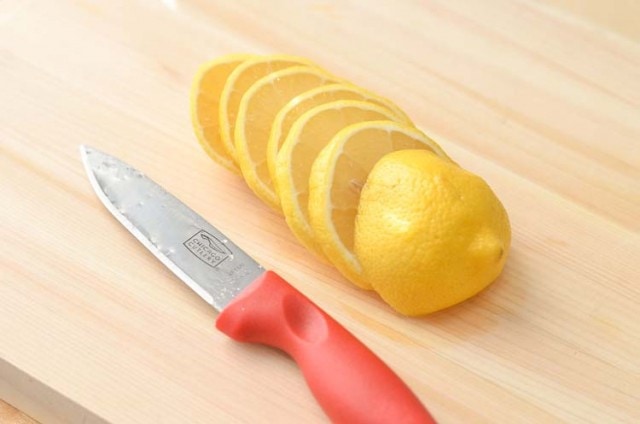 We love to have healthy snacks readily available. Healthy snacks for us would be mini peppers, chopped veggies, fresh cut fruit and basically anything that grows from the ground. The Rubbermaid 5-cup Premier Food Storage container we received in the box works really well for storing our fresh and ready to go produce. I just prep it once we buy it and it's ready when we want it! You can find all of these products I just mentioned now at your local Walmart and Walmart online.
Don't forget to label any meal prep items. We like to use a little Scotch washi tape and then write on it with Sharpie Makers. Sharpies are permanent, so that's why we use the washi tape. If it was a designated container or item you can absolutely go ahead and write right on the product! The Sharpie Extreme Marker Set is available at Walmart, Target, Office Depot and Office Max! I just love that it was included in this set, perfect timing for my winter slow cooker meal prep and of course holiday gifts. I am a huge fan of Sharpies.. I remember having at least 30 of them when I used to doodle. I love all the colors they have!
I took the perfectly sliced lemon this morning to enjoy with my green tea. I love the Signature Tea Company (psst also available at Walmart!) and that it's organic. I was sent Earl Grey, Antioxidant Green Tea and even some Jasmine Tea. I can't really pick a favorite, I'm really enjoying them all – with a little bit of local honey and my sliced lemon, perfect! It's so nice to slowly ease into the morning routine with a warm cup of tea or a cold one in the afternoon.
See all of the products that are helping us stay healthy and fit in this quick video we put together!
Hope you enjoyed this box just as much as we do. Stay healthy and fit!! 🙂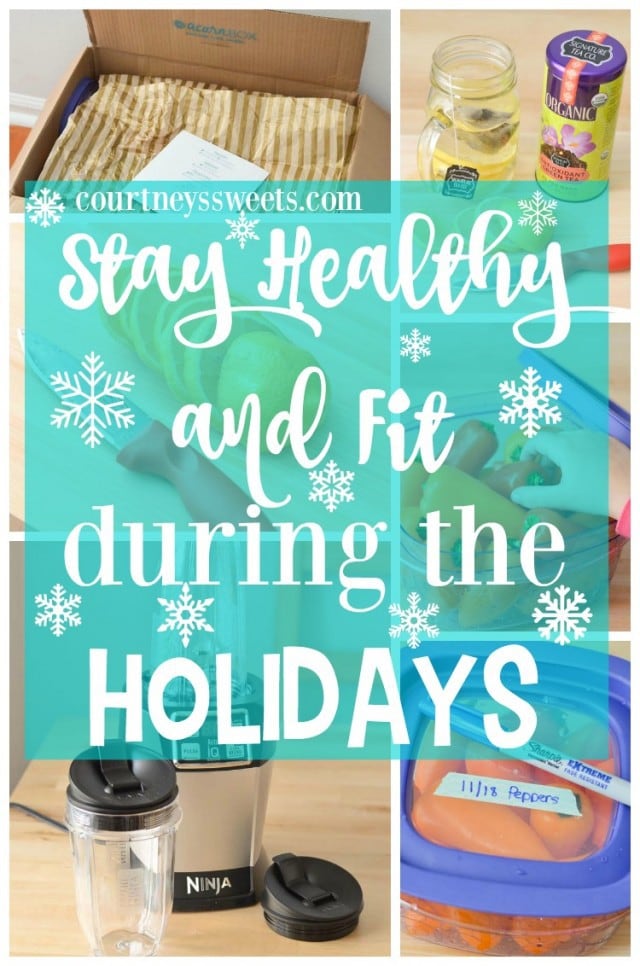 Enter to win your VERY own Holiday Box >> ENTER HERE <<