We had so much fun eating and playing for this sponsored by Chuck E. Cheese's! We'd love them to sponsor every visit, but we go too much, haha!! 😉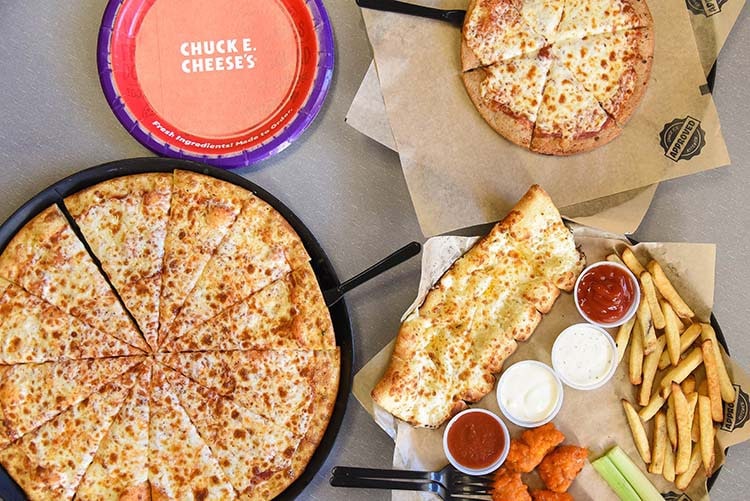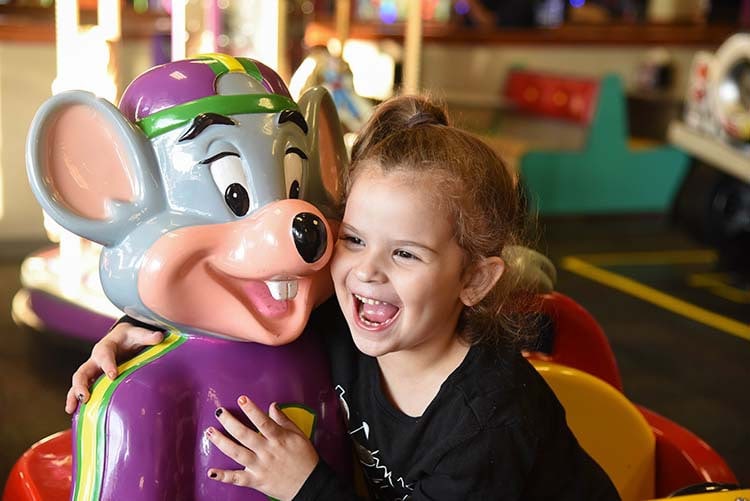 I remembered growing up and begging to go to Chuck E. Cheese's and thought it was the best time of my life. For over 40 years they're the best place where a kid can be a kid. Now I am a grown up and I hear my daughter beg me to go to Chuck E. Cheese's and I'm like LET'S GO!! Skeeball and air hockey are just two of my absolute favorites, and I'm so glad that they are Kay's favorites too!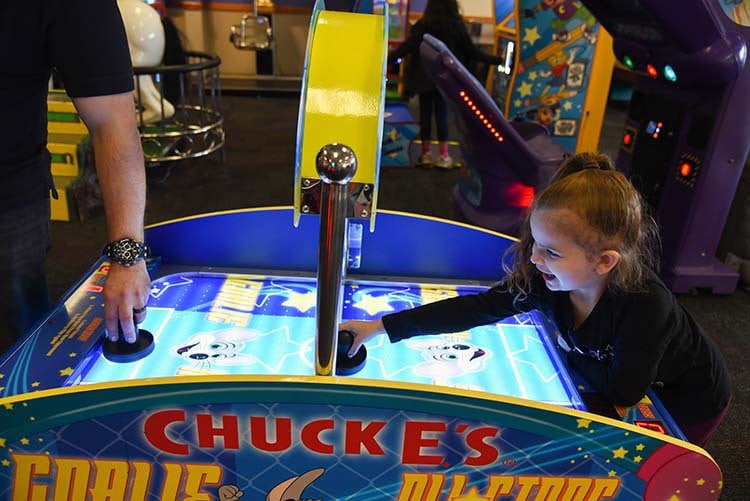 When we first get to Chuck E. Cheese's, we order our food. We like to make a lunch or a dinner out of it. Lunch if it's just us girls, but if daddy is coming it's a dinner date since he works late.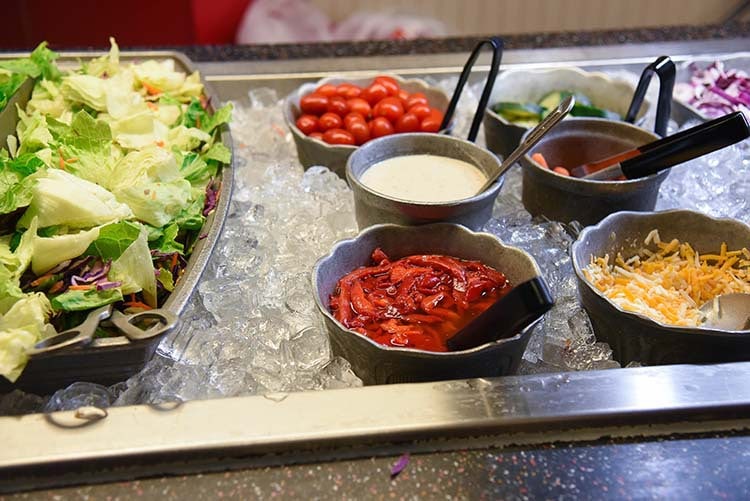 If we go as a family we get a bit more than just pizza and a wrap. We sometimes add salad, but we definitely always get the sample platter. It comes with two orders of cheesy breadsticks, large order of oven-baked fries and your choice of any style wings. Chris and I are the wing people so we go for boneless and spicy. Kay of course just wants cheesy bread, pizza, and fries.
There's not a ton of fun things to do within 30 minutes of us, and we're so grateful we have Chuck E. Cheese's less than 10 minutes away. We definitely go often. 🙂
While our food is cooking, we work up our appetite by playing tons of games. We usually tell them to give us about 15 minutes before they start to make our food if we know we want to play for a longer time.
Whenever my parents took me we'd get pizza, but now there are so many options! Did you know that they beat Pizza Hut in Nationwide Blind Taste Test?
In a recent nationwide blind taste test, more than 60 percent of people expressing a preference chose Chuck E. Cheese's Thin & Crispy pepperoni pizza over Pizza Hut's® Thin and Crispy pepperoni pizza.
SOME NEW FOOD OFFERINGS INCLUDE:
Gluten-Free and Thin & Crispy Pizza Crust
Cali Alfredo Pizza (spinach, creamy alfredo sauce, sausage, mushrooms, and chicken)
BBQ Chicken (includes BBQ sauce, chicken, red onions and green peppers)
Veggie Pizza
Philly Cheese Steak Pizza (Features traditional shaved Italian beefsteak, rich beef gravy, classic American cheese, 100% whole milk mozzarella, red onions and bell peppers)C
Mac Cheesy Pizza (coming back Oct 1st – Dec 31st) – featuring creamy cheese sauce and elbow macaroni—all smothered in melted, bubbly Colby and mozzarella cheese
Cinnamon Dessert Pizza
Churros
Giant Warm Chocolate Chip Cookie
We love going on lunch and dinner dates at Chuck E. Cheese's. We can get our favorite pizza, appetizers, salad bar, and they even have dessert too!
Connect with Chuck E. Cheeses on Social Media
Also, big tip! We love to let the ticket monster eat all of our tickets and save up for BIG prizes. We'll bring in all our tickets and cash in! 🙂
This is a sponsored conversation written by me on behalf of Chuck E. Cheese's. The opinions and text are all mine.