DIY Car Air Freshener using natural essential oils! Organic car air freshener hard to find? Don't worry we'll we are showing you a natural car deodorizer!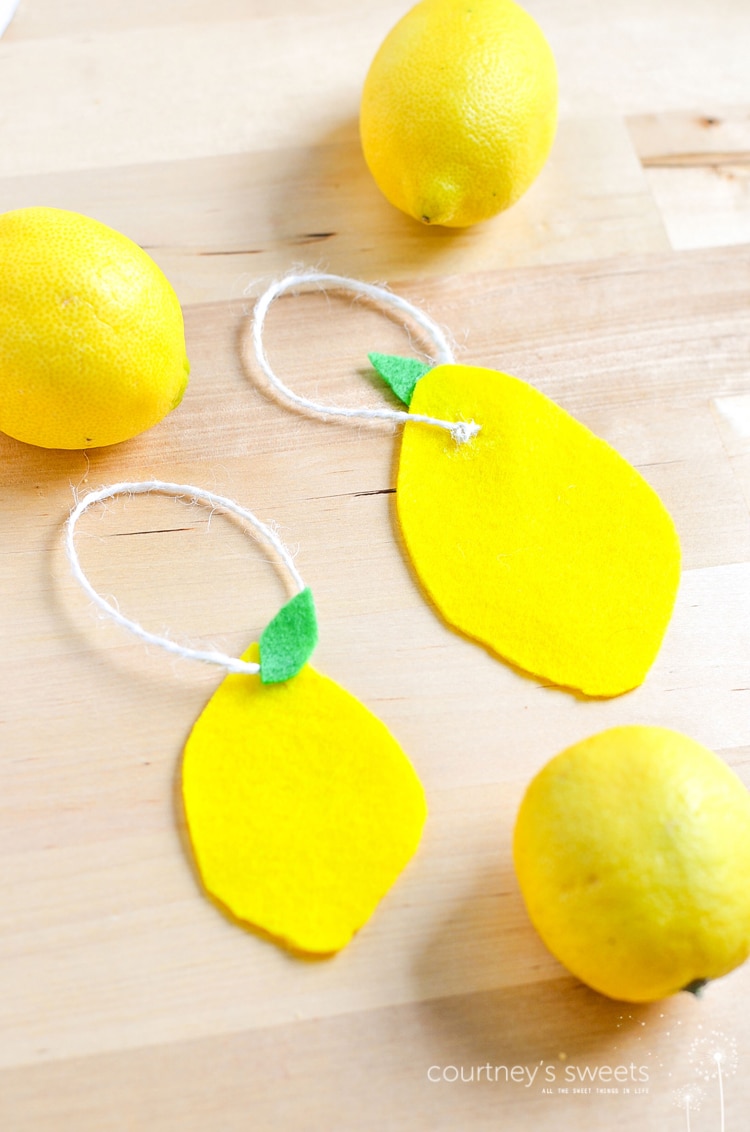 This post contains affiliate links, if you make a purchase we earn a small commission – thanks for supporting our site!
Today I'm sharing a super simple DIY craft tutorial. I shared this live on my periscope channel, so if you'd like to see me make it in a video head over there now. 🙂 If you're not already following us, follow us if you like recipes, tips & tricks, crafts and fun chats! I made these because my car was smelling F-U-N-K-Y after returning some bad chicken to the store. I opened the chicken 2 days before it's expiration date and it was just putrid smelling. I triple bagged it up to bring back to the store, but my poor car still got some of the stink. I didn't want to spray anything since we have asthma and allergies. Lemon essential oil is such a pleasant scent, so I figured why not make some lemons and use them with my essential oil? This is such a great DIY Car Air Freshener — we know you'll love it too!
What you'll need to make your own DIY Car Air Freshener
I simply cut a lemon out freehand using yellow felt. Then cut a small leaf out of the green felt. Then I made a small whole punch to put some twine in to make a loop to hang. After that, I glued the twin knot down on the felt as well as the leaf to the lemon. Allow it to fully dry before hanging in the vehicle.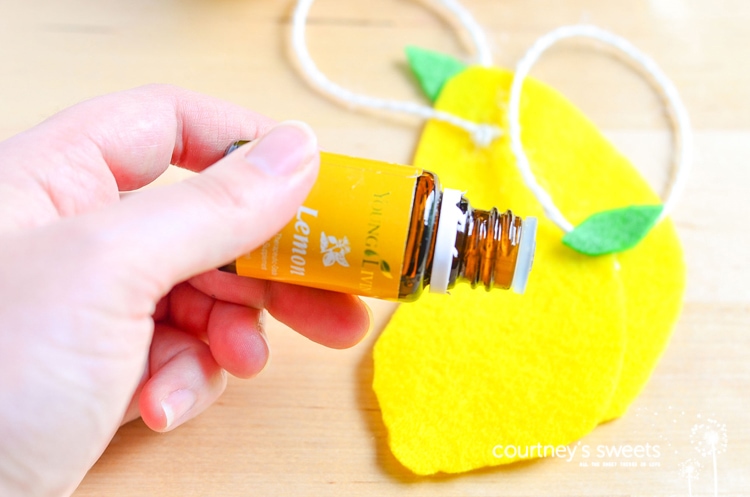 Once your lemons are dried and ready for the car, you can drop on some essential oils. Since we made lemons, we are using lemon essential oil. You could easily make limes, grapefruits, oranges, or whatever shapes you'd like. It doesn't need to make the oil, but we felt that it adds to the fun with the shape and scent matching.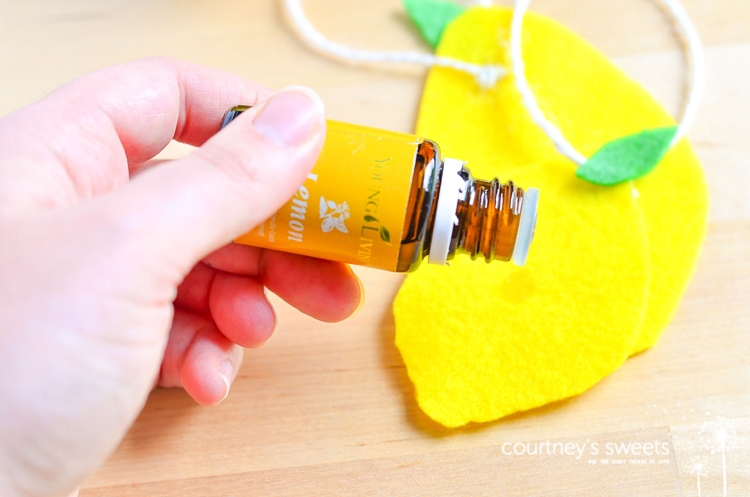 If it's hot out, you'll want to apply oils every other day. Make sure the oils you use are safe around children if you're using in a family vehicle. We only use essential oils that are safe for most ages, so we don't run into an issue.