Easy Parmesan Garlic Chicken & Pasta recipe for a dinner in less than 30 minutes!
This Easy Parmesan Garlic Chicken & Pasta recipe has been an absolute hit in our house. My daughter loves the chicken so much, I've never seen her eat chicken so fast! She doesn't even want to bother with the pasta, all she wants is the chicken. My favorite part about this recipe is how easy it is to make. It literally took me about 5 minutes to prep and then it was done in a half hour.
I still can't get over the fact that my 3 year old ate a whole chicken breast. Seriously, devoured it! Then when I was editing she was looking at the picture and saying, "Mama, can I eat that one???". I'm not sure where she puts it! I'm so thankful she likes to eat healthy. She's not the chicken nugget and french fries type of kiddo – she loves good home cooked food! I can't wait to try some of the other recipes that are featured. I already have a few recipes ingredients on my shopping list for next week! We've started meal planning so this really helps us not only know what to cook, also reduces food waste and most importantly helps us keep up with our food budget. I was spending toooooo much. I found that I can purchase most of our favorite products for much less at Walmart.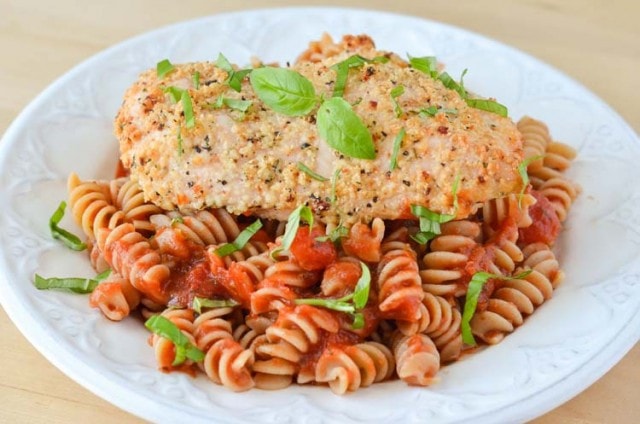 We're always looking for new and delicious chicken recipes to try and this one is a keeper for sure. Your whole family will enjoy the completed meal and you'll barely have to work to make it. Best of all, the products are super affordable and can be found at your local Walmart.
Want to try other tasty recipes like this? Find hearty and home-style recipes from Kraft!
this is a sponsored post with lunchbox. #CookingUpHolidays