Come see our Finding Dory Birthday Party!! Outdoor Birthday parties for kids are the best during summer bbq parties. Finding Dory or even Finding Nemo Birthday Party for boy or girl. Special thanks to Party City for sending us all the supplies for our Finding Dory Birthday Party for our big girl!! 🙂


We were looking for Finding Dory and Finding Nemo Party Ideas and thankfully Party City had everything we needed! We just had to provide the food and they really made everything easier. Whenever we have a party to throw we head to Party City for all of the supplies. If your kiddo doesn't want Dory they also have Finding Nemo Birthday Party supplies in addition to TONS of other themes!
To keep costs down you can buy all the themed stuff for the kids and color coordinating items for the adults.
When you have a party during the summer outside birthday party games are much more fun in the pool for kids. They can keep cool and the kids really enjoyed playing with the Finding Dory Beach Ball.
After the kids went for a swim we had the table all set up! I made a few large hoagies/subs which we called submarine sandwiches (get it, submarine?) and cut them up into individual sized sandwiches, Hank Octopus hotdogs, and my mother in law made her famous pasta salad. 🙂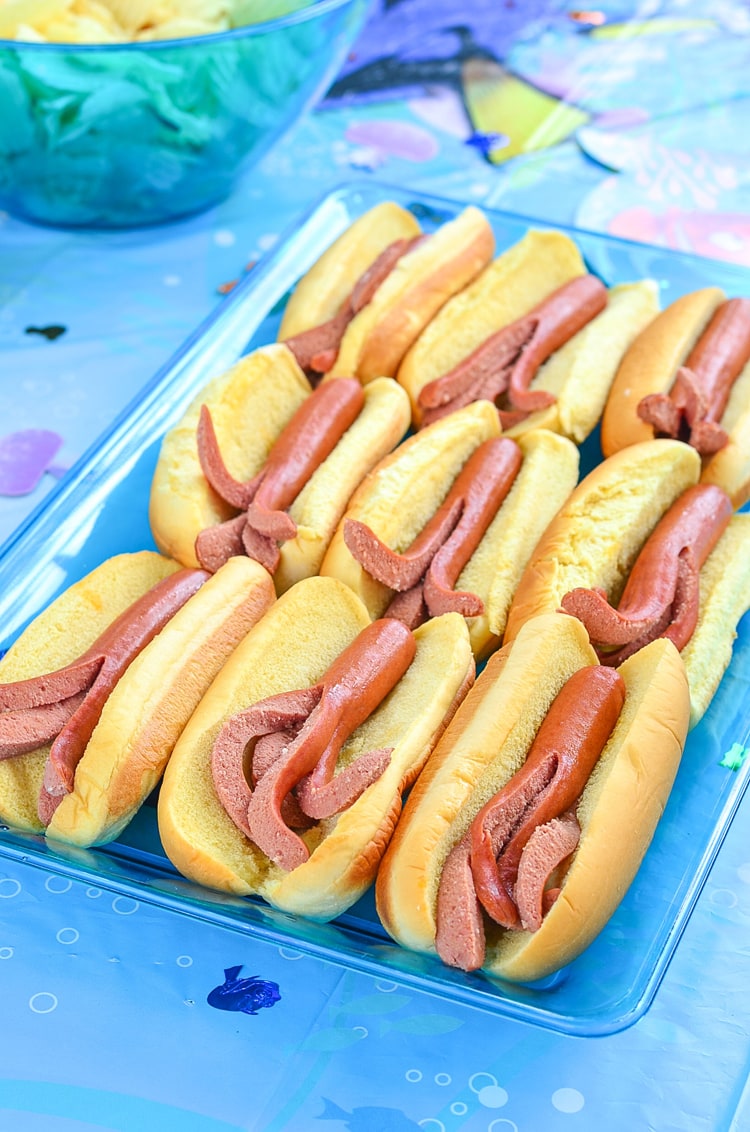 I found some Finding Dory goldfish while I was at the supermarket and it made for a fun treat for the kids with the Finding Dory snack cups.
The goodie bags or as some may say party favors were a hit! We had a small party, only about 10 kids, so we really were able to do a fun gift basket for them. It had a bunch of goodies all in the Finding Dory theme!
We did have a bit of a fail, the cake.. Ugh.. The guy didn't make the cake how I wanted and it was just "meh". Dark colors, supposed to be round, but we went with it! I added some graham crackers to the bottom to mimic sand. I really couldn't do much since we picked it up right before the party.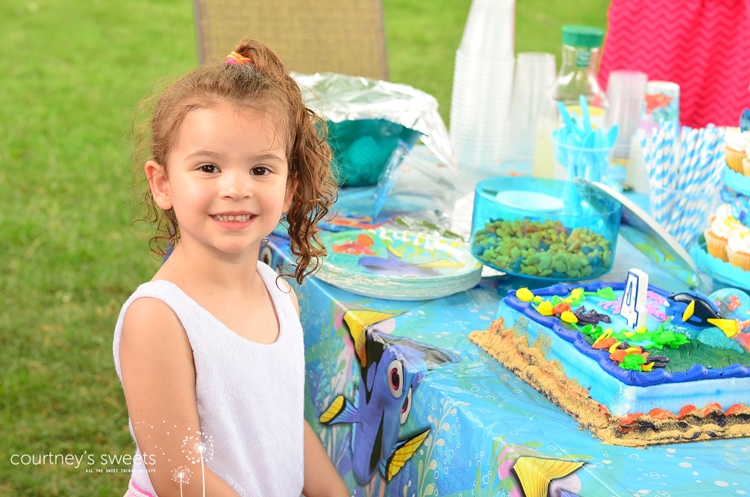 Thankfully I made cupcakes and we used the Finding Dory Birthday Party cupcake toppers as well as a cake stand. It looked perfect!
We had a super successful party all thanks to Party City and all the party supplies. Everyone enjoyed, especially the birthday girl!! 🙂