Our simple matzo meal recipe is easy to make and much more fun than buying it premade in the box at the store. Great for matzo ball soup or any recipes where you use bread crumbs, such as breaded chicken!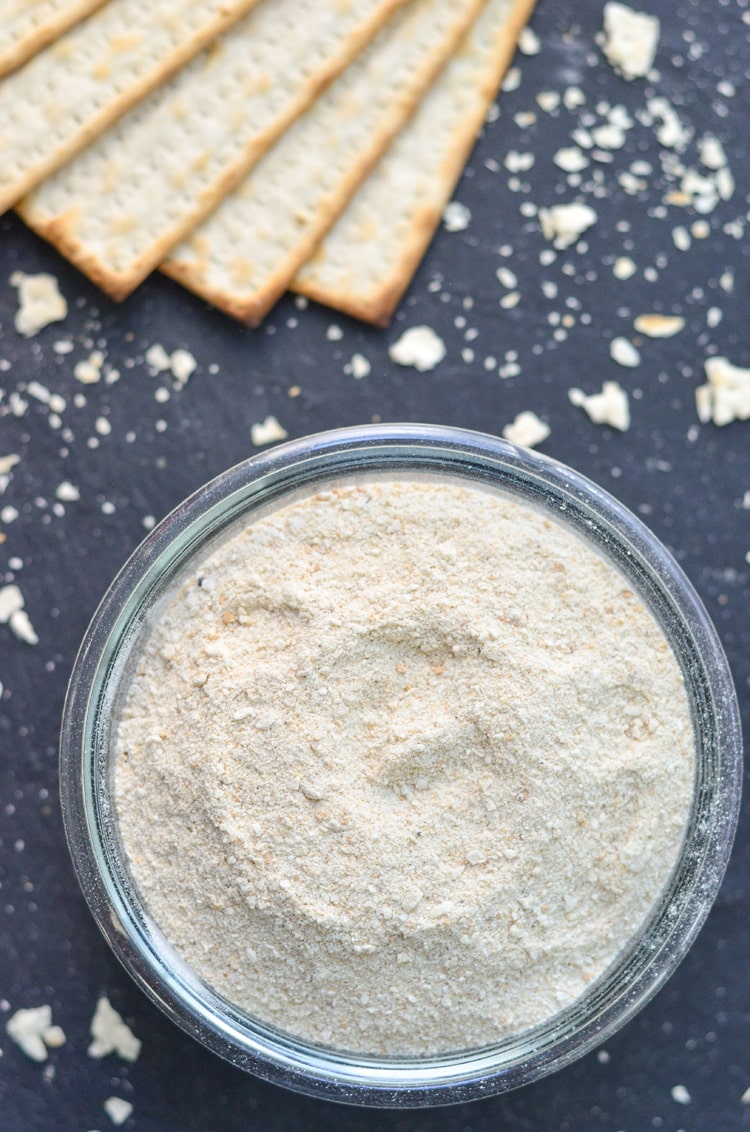 this post contains affiliate links – if you make a purchase through the link we earn a commission, thanks for supporting our site! 
We make it the same way my mother and I made it many years ago. The only difference is now I make it with  my mini chef, instead of my mom. Oh, what I wouldn't give to make matzo meal with my mom, or even just give her a huge hug! I have so many memories in the kitchen with my mother even though she wasn't a fan of cooking. My mother made it a point to get in the kitchen with me. I'd like to think it was so she could cook with me, but I think it was most likely so I could do the cooking instead sooner than later. 😉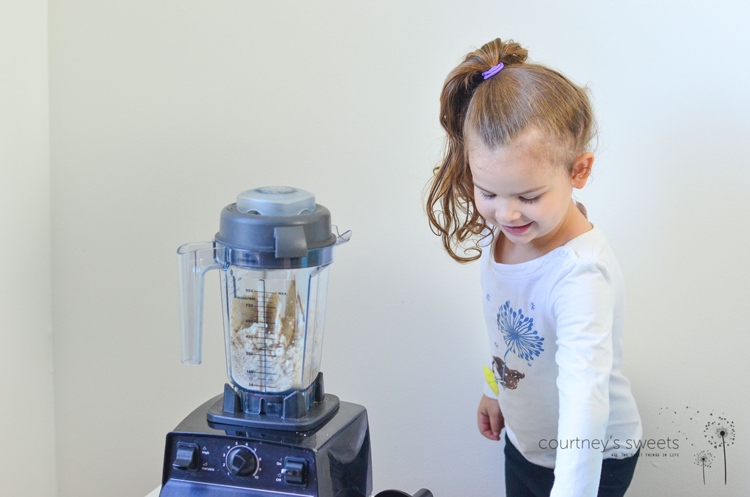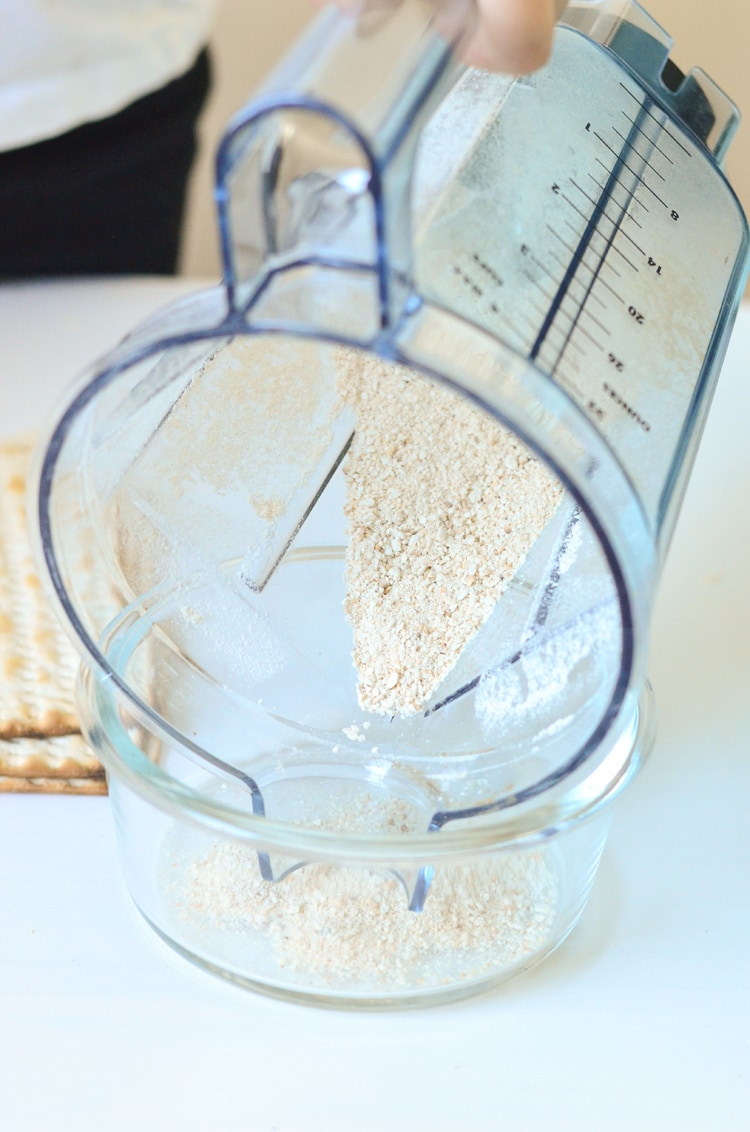 Whenever we made homemade matzo ball soup, we would make our matzo meal homemade. Sure you can buy the matzo meal from the box, but really, there's no fun in that. Making it at home is 10x more fun, and kids love to help! My mini chef loves matzo on its own as a snacking cracker, and she has a blast making it into the meal in the blender. Matzo is a thin bread that is unleavened and traditionally enjoyed during Passover. We use a high-speed blender, and it makes the best crumb since we like it pretty fine for matzo balls. We also love to use it to bread chicken with other seasonings instead of using traditional bread crumbs.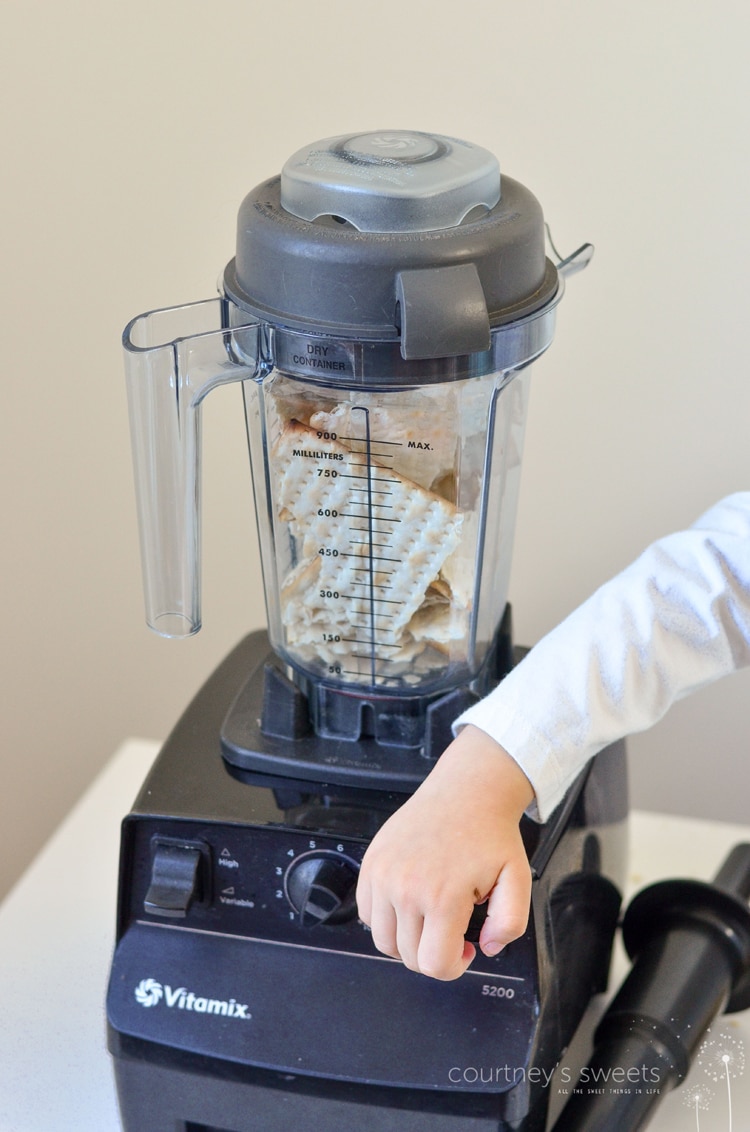 Matzo Meal Recipe
Instructions
Break up matzo and place into a blender.

Blend matzo until you reach the desired crumb.

Use in any recipe you like using matzo meal!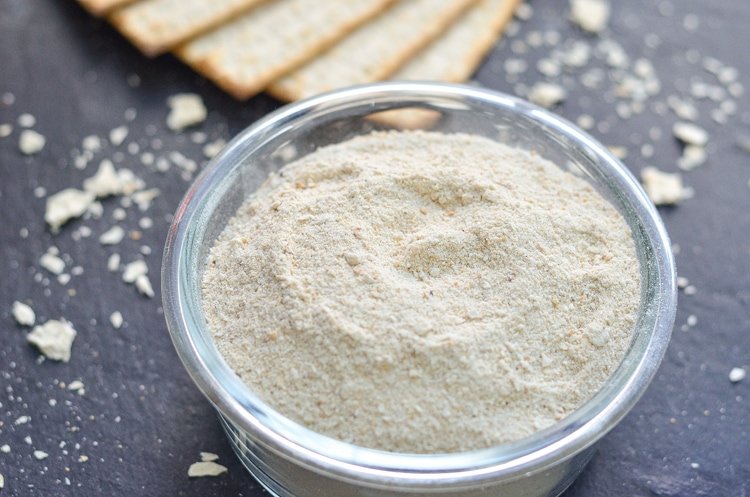 I am hosting Mini Chef Mondays along with 5 fabulous bloggers, find out more about the Mini Chef Mondays Team!
Join our facebook group to find even more recipes and share recipes too!
Get featured and follow us too!
Be sure to check out each of their Mini Chef posts as well!