A healthy juice recipe for kids filled with simple ingredients: watermelon, strawberries, and lemon juice.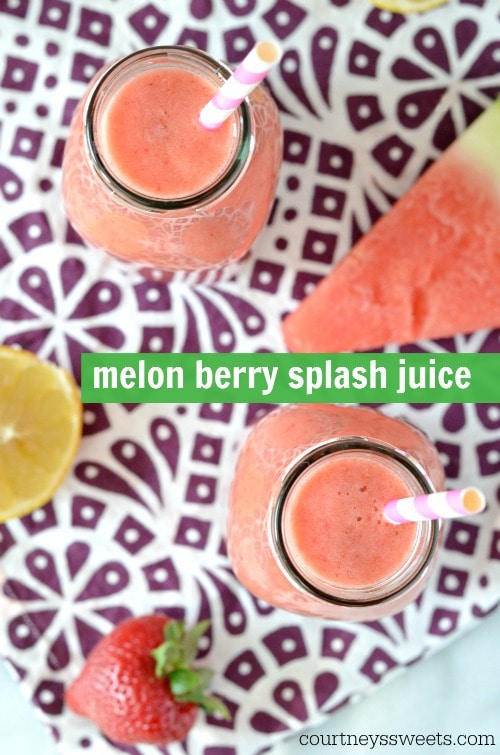 I originally posted this recipe and pictures 2 years ago, and since posting I think my pictures are just a little bit better.  Not perfection, but not disastrous either!  Kay absolutely loves to drink Melon Berry Splash Juice, and I don't mind making it once a week for her.  I don't give her a full cup since it does have a lot of sugar, but she loves it as a little sweet treat!  Plus it's fruit and no added sugar, all organic, and nothing artificial.  I'm always looking to try and make new healthy juicing recipes with fruits and vegetables.
Melon Berry Splash Juice | Recipe Reshoot
Ingredients
4

Cups

Watermelon

Juice of 1 Lemon

10

Frozen Strawberries

partially thawed
Instructions
In a blender combine the above ingredients. Blend until smooth. Enjoy!
Have you tried this juice yet?  We hope you enjoy it as much as we do! 🙂