NJ Lottery Tickets Christmas Tree Gift Idea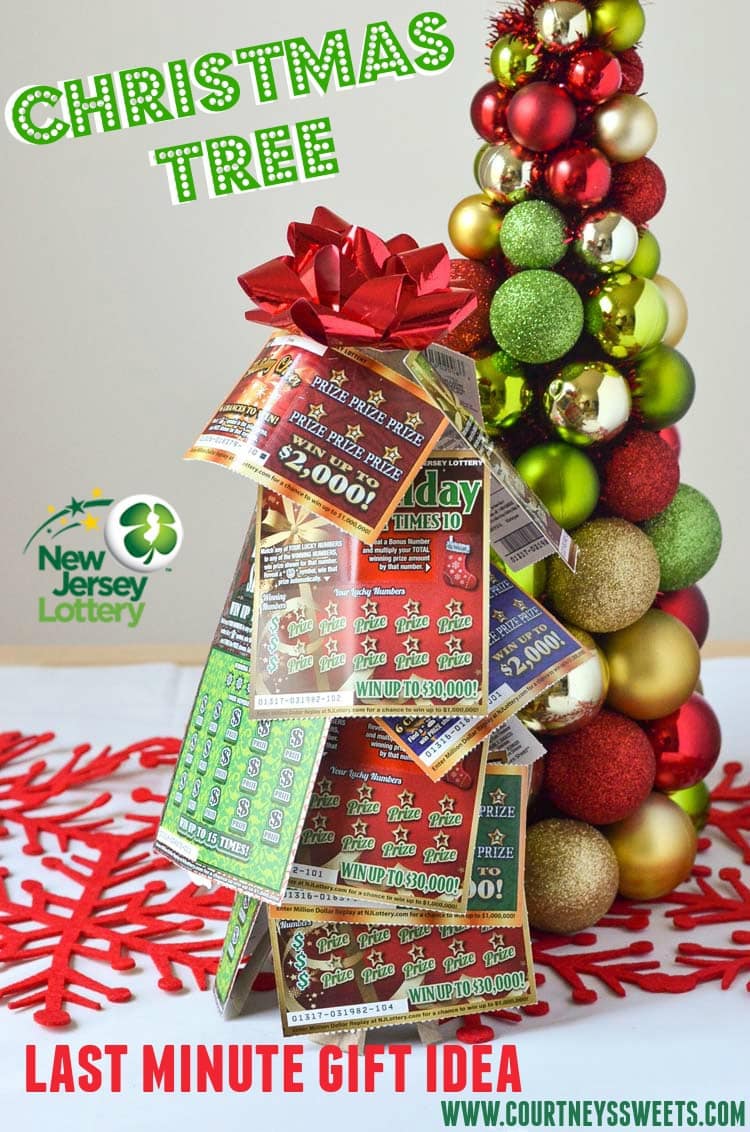 There are very few times when I know just what to get someone. Usually when I know what the person wants it's my daughter, my niece or nephew. When it comes to adults, I usually scratch my head for a bit.. "Oh wait, scratch, lottery!!!". I've been giving away Holiday Instant Games from the New Jersey Lottery for years! It's such an easy way to give someone that you'd otherwise be stooped on gifting, a gift! Who knows, they may just win big too! What's more fun than dreaming big?! I like to make DIY gifts during the holiday and using the NJ Holiday Lottery Tickets is so much fun for the adults! I love to make a tree topped with a bow! Follow our tutorial below to make your own NJ Lottery Tree!
Cut up a paper towel roll so it will "stand". You can also use a toilet paper roll for a smaller tree. If you need it a little more sturdy you can brush with a little bit of modpodge or use a thicker cardboard roll, like one from wrapping paper.
Bend them so they mold the roll a bit.
Tape them onto the roll and arrange so it falls like the tree branches.
Place a bow on top and you're finished!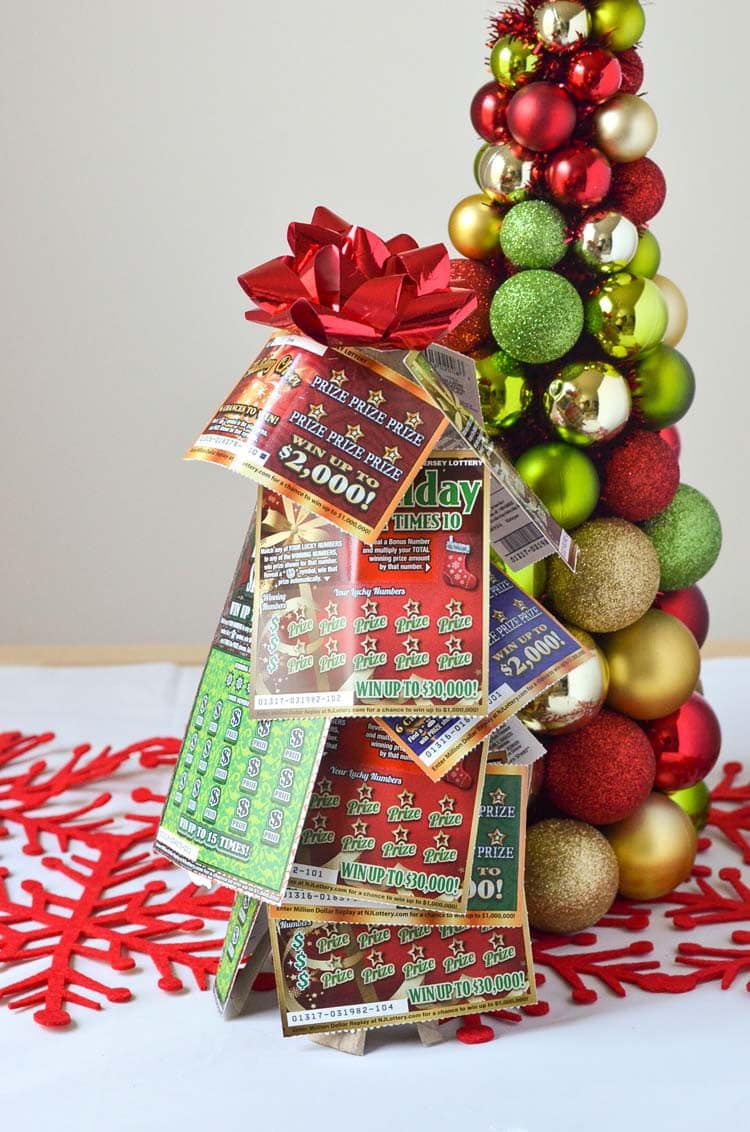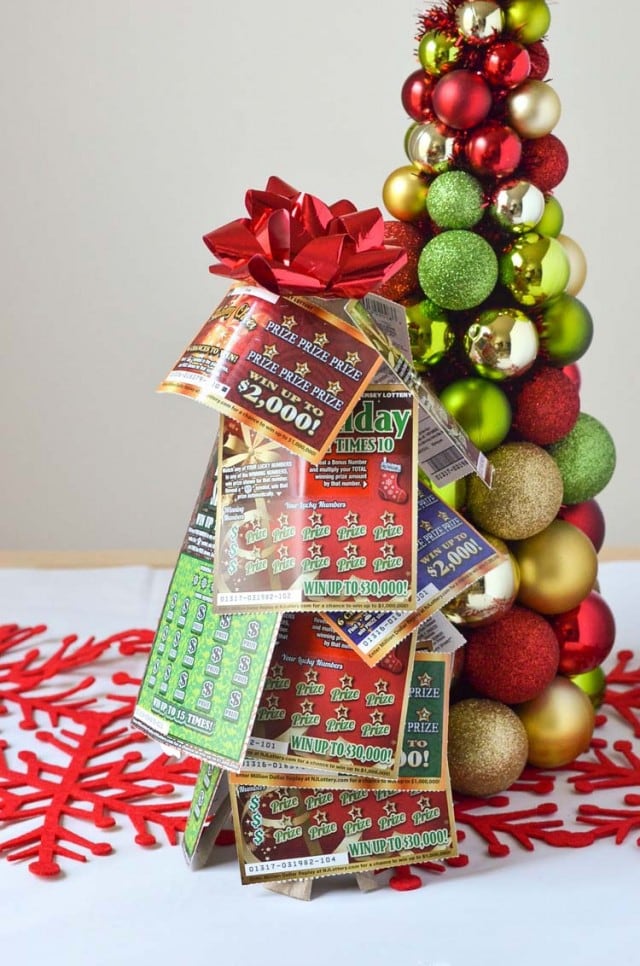 This year The New Jersey Lottery introduced 4 NEW Holiday Instant Games!
$1 Holiday Cheer
$2 Holiday Luck Times 10
$5 Holiday Sparkle
$10 Season's Gold
Top prizes on the Holiday games range from $2 to $1,000,000. What would you do if you won on a NJ Lottery Holiday Instant ticket?
These tickets are a great way to give a fun and festive gift or even play yourself if you'd like. Great for stuffing into a stocking, using as a wine tag, party favors, with holiday cards, the options are pretty endless. I remember my mom buying a dozen candy canes and giving scratchers as she called them out with the candy canes. Bring a little holiday cheer to your family and friends, who knows they just might win a lot more than you actually spend.
You can find these new tickets at any location that carries New Jersey Lottery tickets, like 7-11, Quick Check, Wawa, Shoprite, Wegmans, etc.
No more stressing over what to get and start impressing instead with our NJ Lottery Tickets Christmas Tree Gift Idea
Disclaimer: You must be 18 or older to buy a lottery ticket. The New Jersey Lottery reminds players, it's only a game…remember to play responsibly. If you or someone you know has a gambling problem, call 1800-GAMBLER®. For more information visit New Jersey Lottery https://www.njlottery.com/en-us/home.html (hyperlink New Jersey Lottery using the homepage link provided)