Trying to make healthy food and healthy desserts at home? Our Strawberry Lemonade Ice Pops are the perfect dessert to keep your family on the healthy lifestyle path.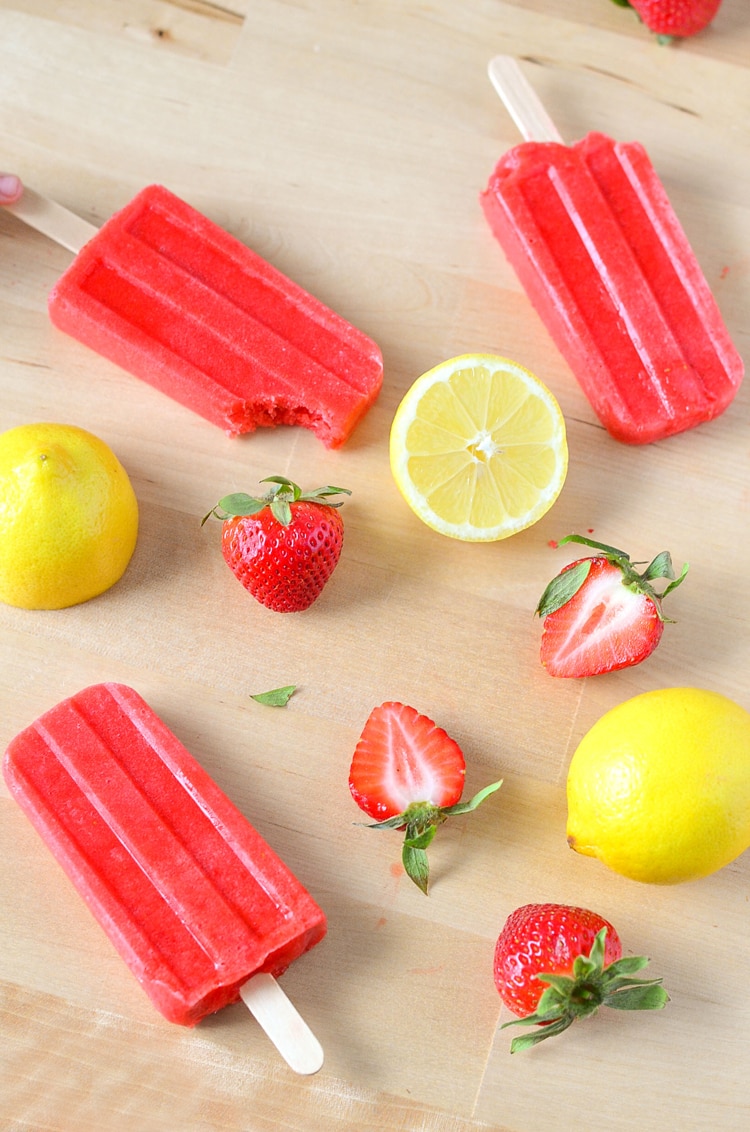 My daughter LOVES ice pops and really enjoys a dessert after dinner, who doesn't? Instead of having a bowl of strawberries we make whole food Strawberry Lemonade Ice Pops. They have a slight pucker from the lemon, sweetness from a pinch of sugar and beautiful flavor and color from the fresh organic strawberries! This takes less than 5 minutes to prep and then you wait a few hours and you have a delicious and healthy dessert for the whole family.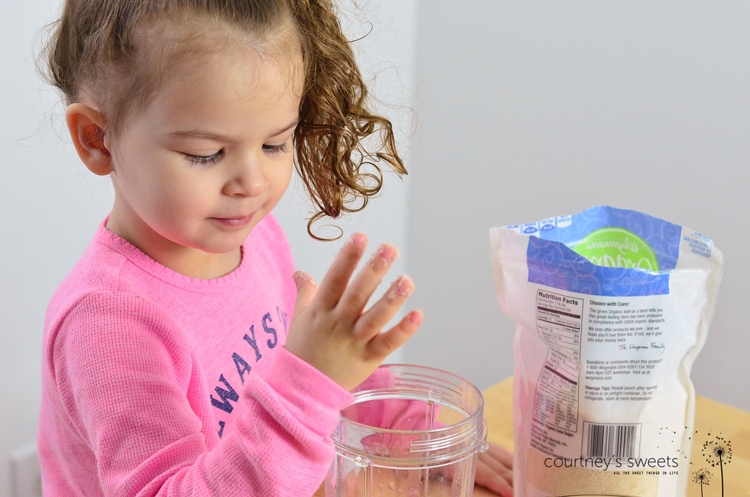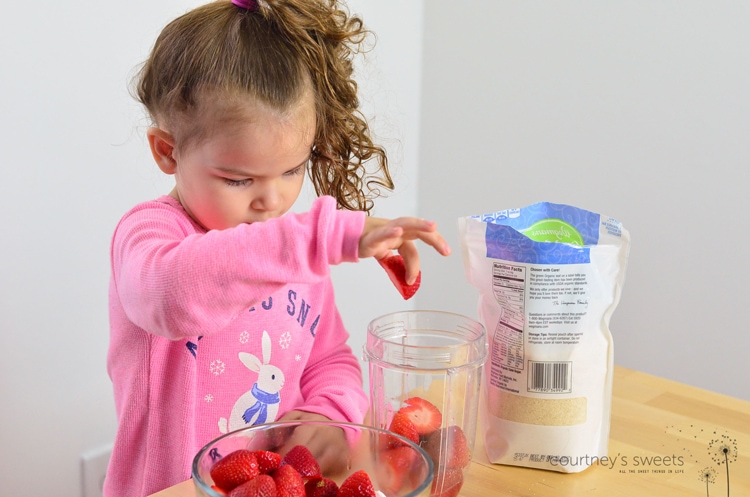 My daughter and I typically make this early in the morning or right after lunch to ensure we'll have a tasty dessert after dinner that night. You can get creative and use whatever fruits you'd like. If you don't like the lemon you can leave it out and make Whole Fruit Strawberry Popsicles. We prefer a little bit of a chunky strawberry popsicle so we don't completely process the strawberries to a liquid and leave a little bit of chunks. This is by far the best popsicle mold we've found and it looks just like the ice pops you'd get in stores.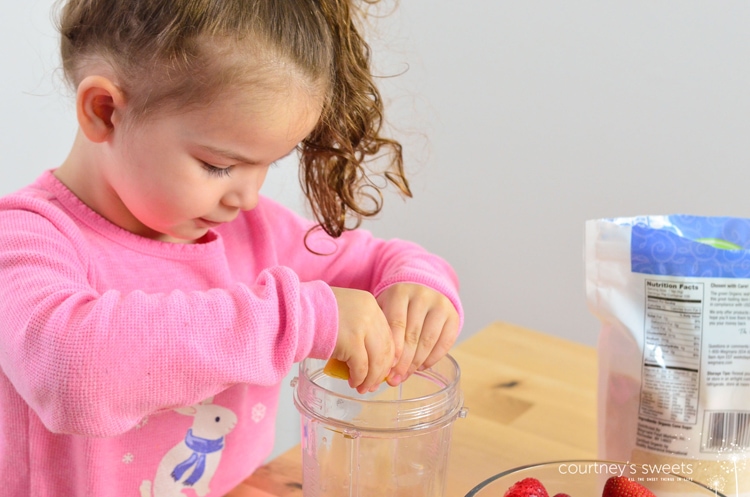 Today my mini chef was excited to squeeze lemons for the first time. You could use a citrus juicer or even a handle held juicer, but we love to get hands on with our food! She was so excited to see how she was making juice from the lemon.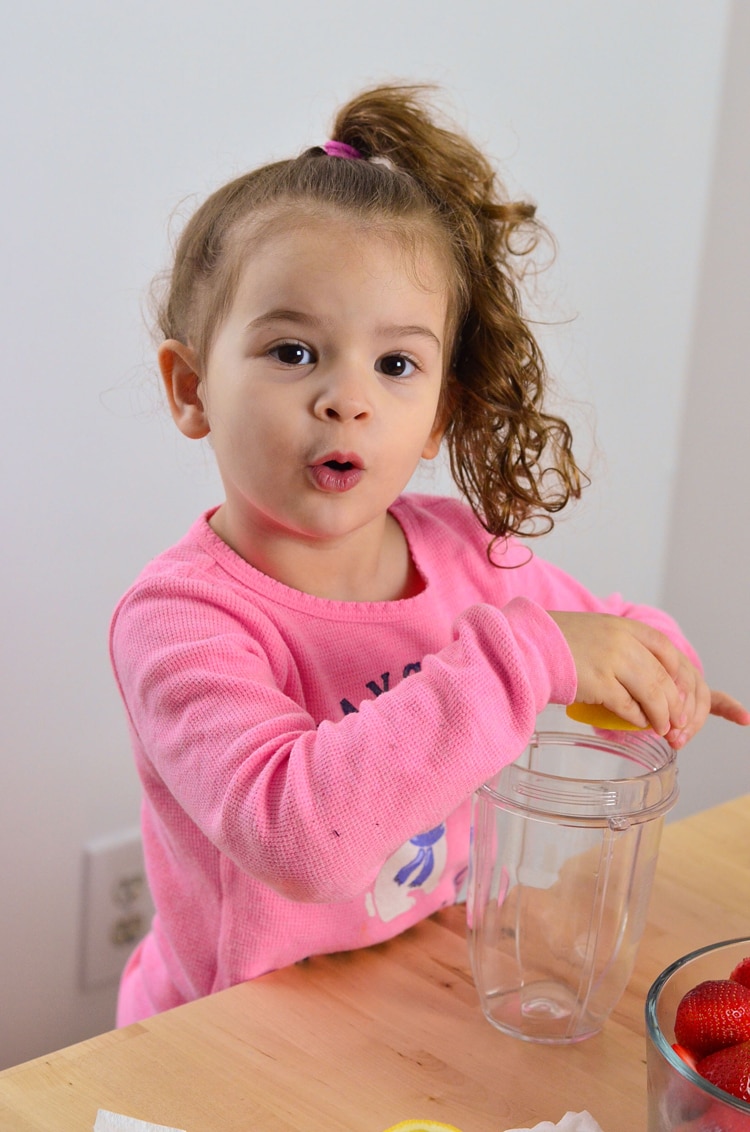 Usually she has a tough time doing it by hand, but we found a great batch of lemons at the store and they are super easy to squeeze in her tiny hands.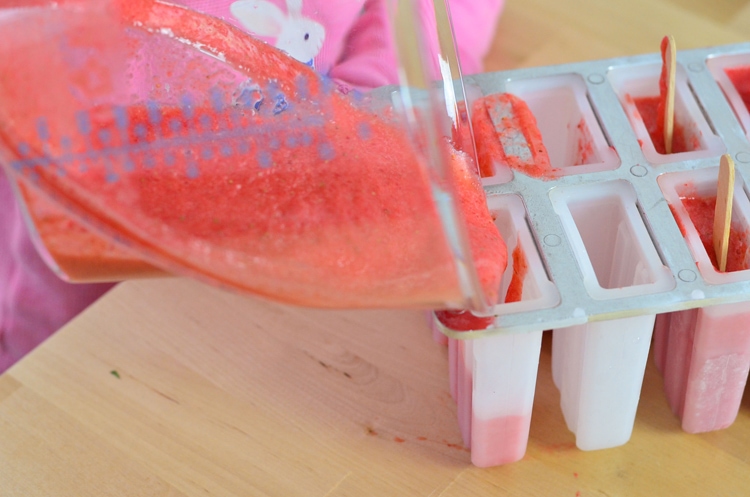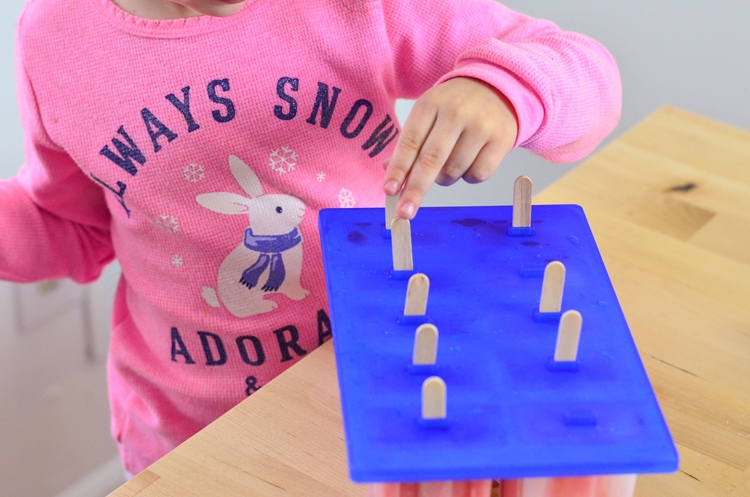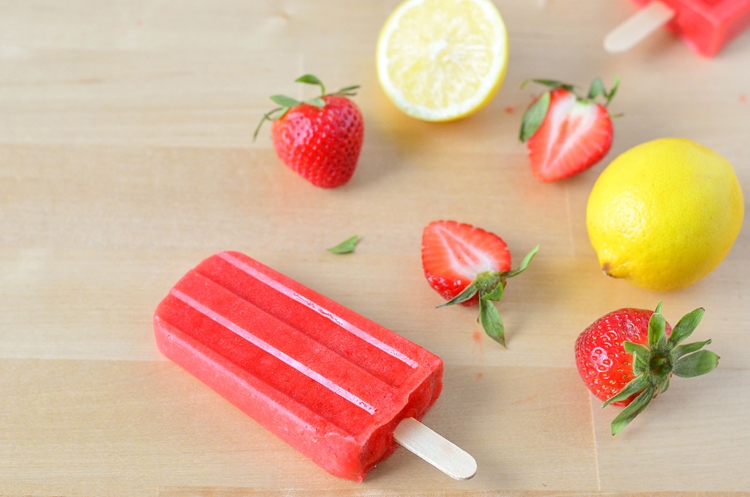 We hope you try and enjoy our Strawberry Lemonade Ice Pops!!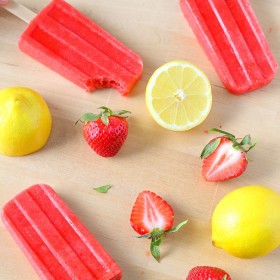 Strawberry Lemonade Ice Pops
Ingredients
2

lbs

strawberries

4-6

lemons

, juiced (depending on how tart you like it)

1/8

cup

sugar

, maple sugar, agave or honey (whatever sweetener you prefer)
Instructions
Wash and remove the stems from your strawberries.

Place strawberries, lemon juice and sweetener in a blender and mix up until desired consistency is achieved.

Place mixture into ice pops molds and freeze for 4 hours.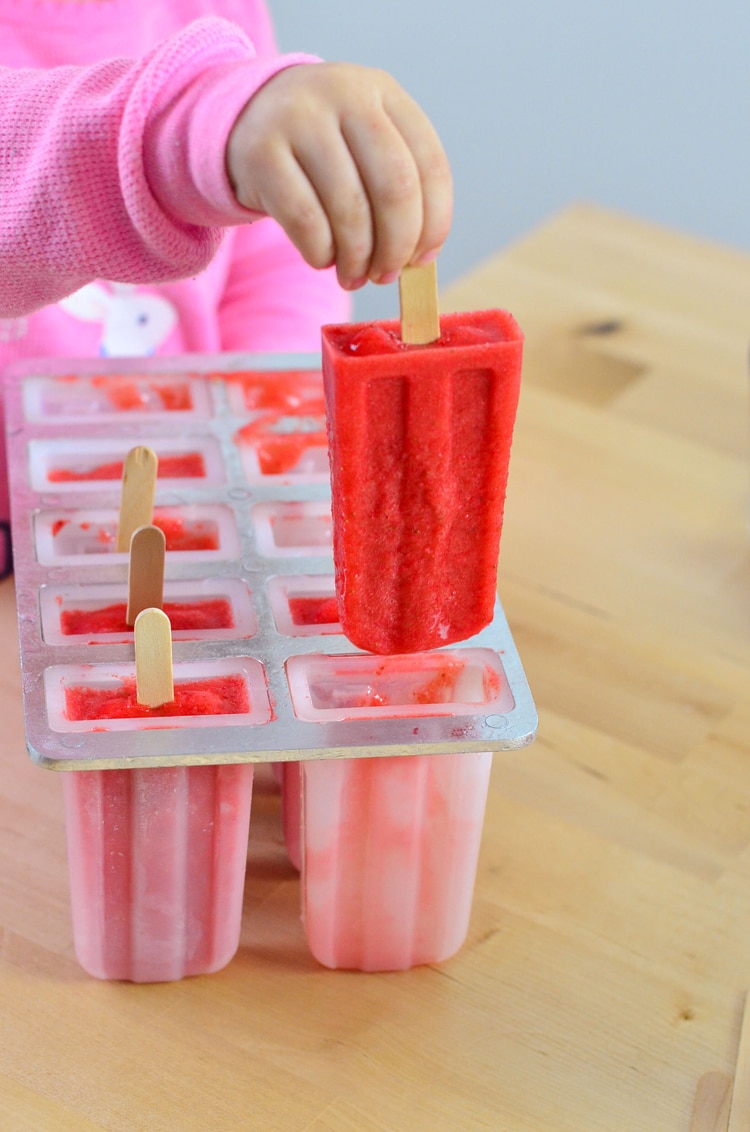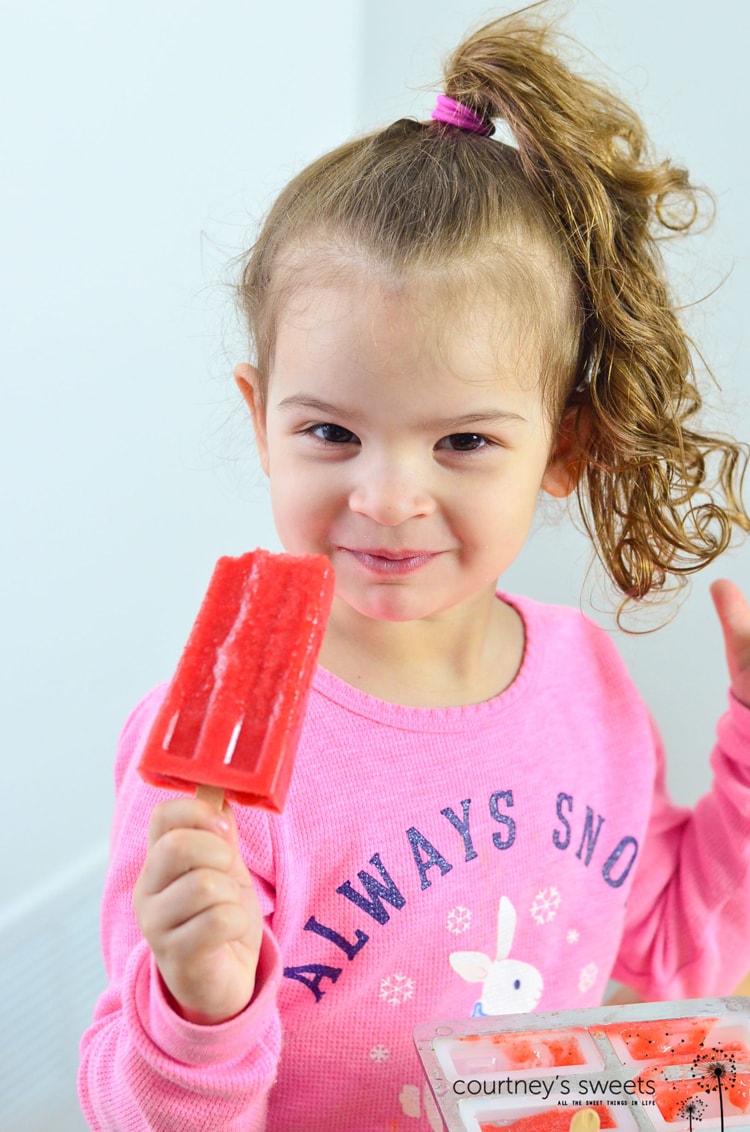 We hope you enjoy our Strawberry Lemonade Popsicles! Looking for more popsicle recipes? We have a few tried and true favorites. You never need to buy them in the store again!  
Cherries are great when in season, but sometimes we can't get them that easily when they're out of season. This recipe shows you how you can utilize frozen fruit to make a tasty treat.
Whole Fruit Strawberry Popsicles
More whole fruit popsicles! These are great for picky eaters who don't want to eat their fruits, now they can eat them and think it's dessert.
Fruits and Veggies "Carrot" Ice Pops
If you love juicing, you'll love this recipe! It's a great way to use up extra juice or to keep the nutrients in the juices for a longer period of time. So refreshing!
Nectarine Banana Blackberry Homemade Ice Pops
When blackberries are in season this is a great way to use them. Perfectly sweet with the nectarine and naturally sweet banana!
Pineapple Lemonade Ice Pops with Blueberries
We make our pineapple lemonade recipe often and sometimes we have leftovers. This is an excellent and tasty way to save all the goodness. The blueberries are an added special treat!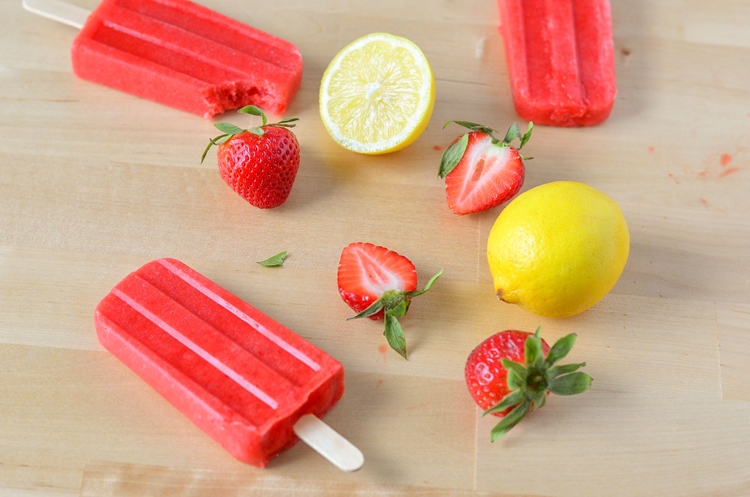 I am hosting Mini Chef Mondays along with 10 fabulous bloggers! Read how Mini Chef Mondays started, plus how to link up!
Join our facebook group to find even more recipes and share recipes too!
Get featured and follow us too!
Be sure to check out each of their Mini Chef posts as well!