Boneless Chicken Thigh Recipes that everyone will enjoy! Most of these chicken thigh recipes cook up in less than 30-60 minutes!
Chicken thighs are super affordable and make for a great family meal! They're also great for meal prep, chicken thighs are so versatile. Whether you're making chicken thighs recipes in the oven, on the stove or on the grill, we have delicious recipes in this roundup!
These easy chicken recipes are all made from boneless skinless chicken thighs. They are all family favorite recipes!!
This sweet baked boneless chicken thighs recipe cooks up in less than 30 minutes! A chicken recipe that is loaded with flavor like sweetness, salty, and garlic! In this post, you'll learn how long to bake boneless chicken thighs for the juiciest and tender chicken dinner.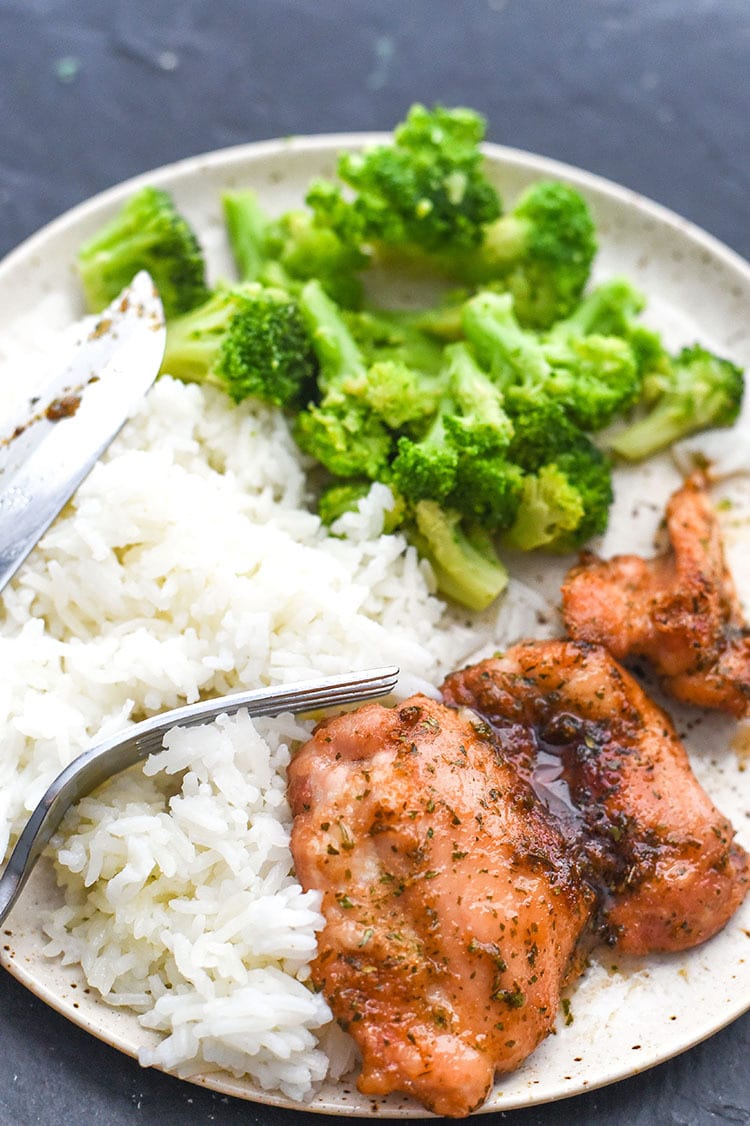 Broccoli and Cheese Stuffed Chicken is a fancy dish that will wow your guests! We make it even easier by making stuffed chicken thighs! This recipe is downright delicious. You'll be wondering why you never stuffed chicken thighs before!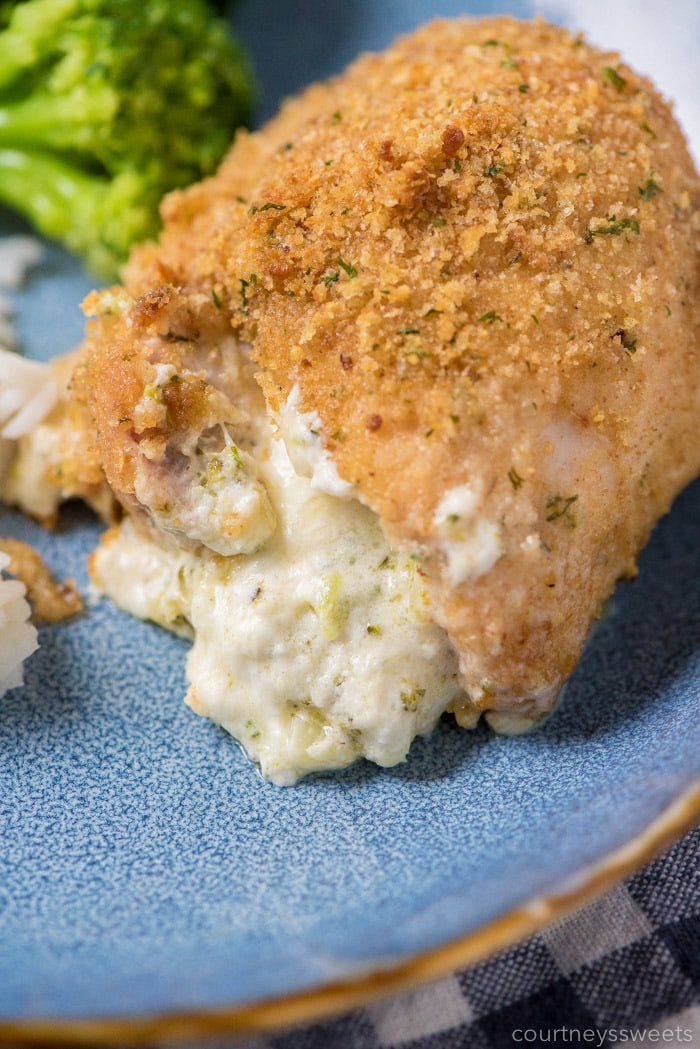 Bacon Wrapped Chicken Thighs cooked with brown sugar for that sweet and salty flavor combo we all love! This chicken dinner cooks up in 25 minutes.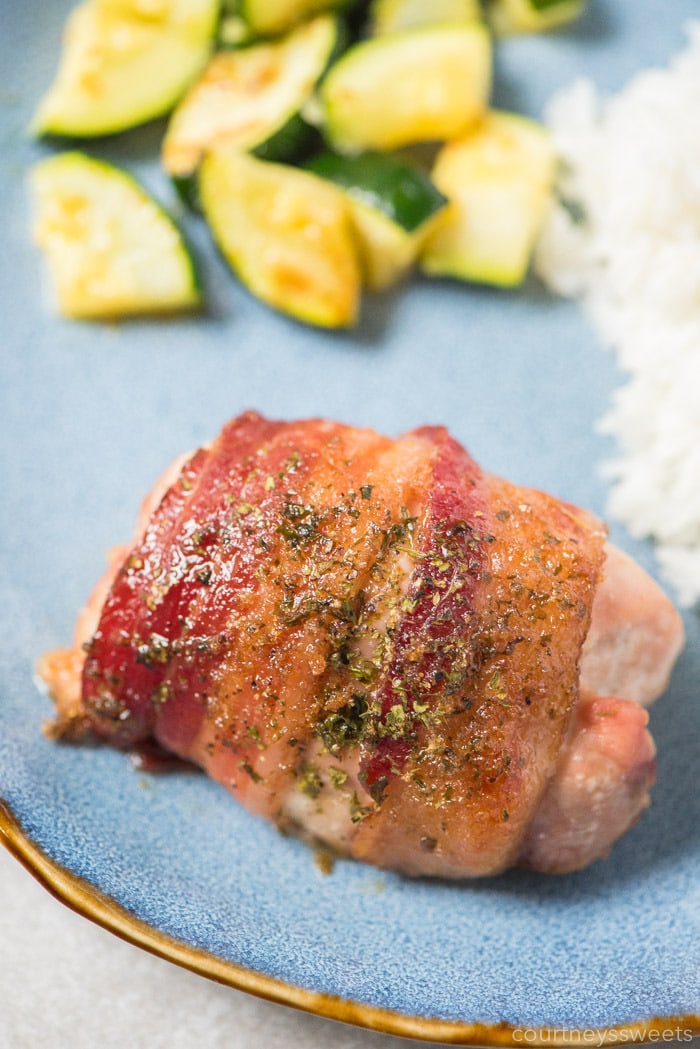 Air Fryer Chicken thighs make dinner easy! If you've never made chicken thighs in an air fryer you must try this recipe!
Oven baked chicken thighs make for an easy dinner that takes less than 25 minutes! Use our chicken seasoning to make chicken thighs super flavorful.
These Honey Garlic Chicken Thighs cook up right in the oven in just 35 minutes. The honey garlic sauce is good enough to eat with a spoon!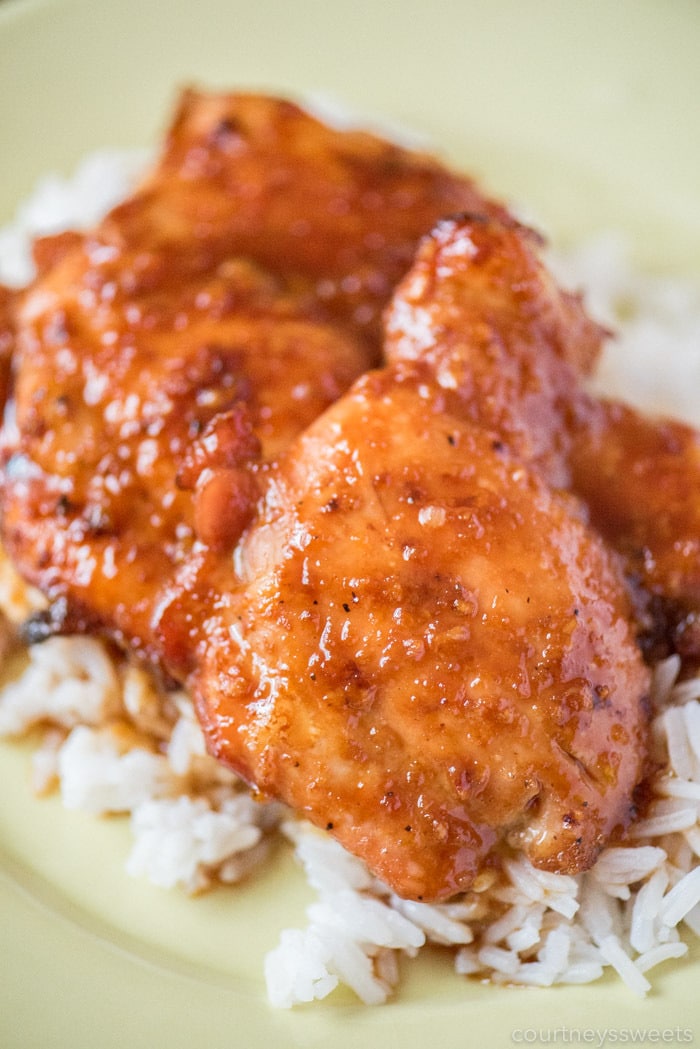 This Slow Cooker Mango Chicken Curry is an easy, healthy family-friendly weeknight dinner where the slow cooker does all the work for you! Gluten free and paleo/whole30 compliant!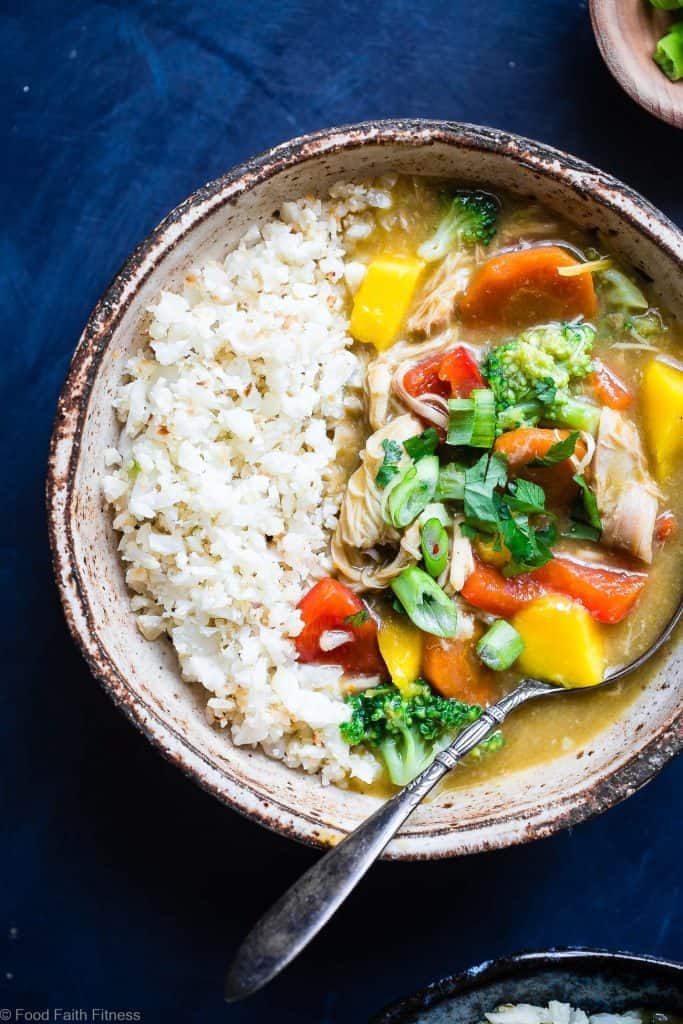 This easy stir-fry recipe for Chinese Chicken and Broccoli in a brown sauce is quick, easy and on the table in just 30 minutes – what more could you ask for?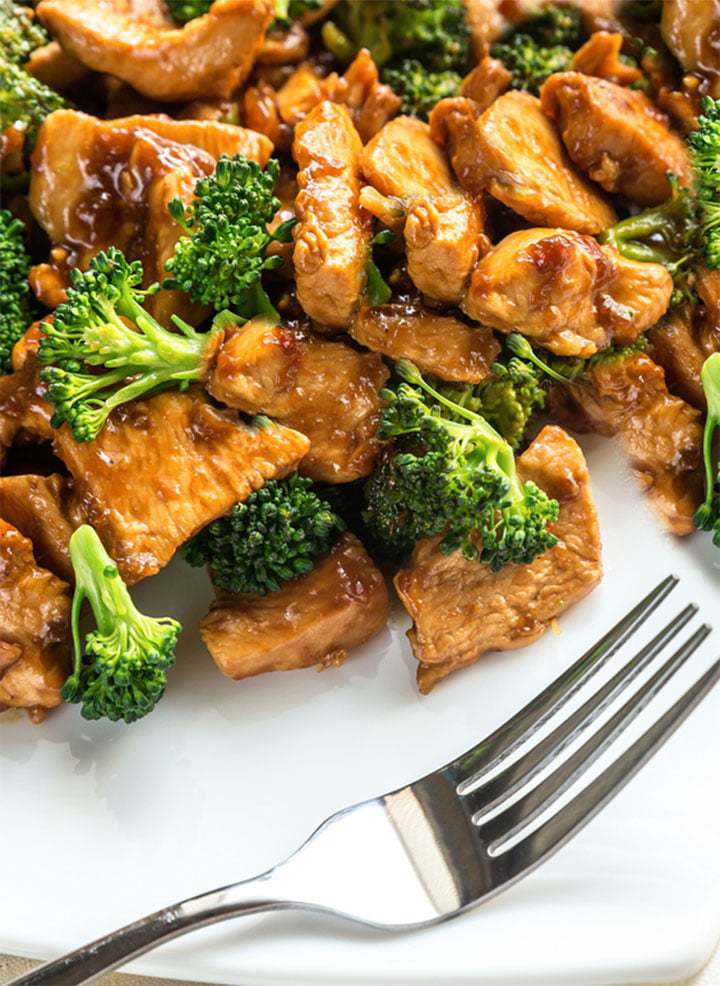 An authentic Hungarian chicken paprikash recipe using traditional Hungarian sweet paprika… Also known as Chicken Paprikas or Csirkepaprikás, this simple creamy spicy chicken recipe served over broad egg noodles boasts big flavor!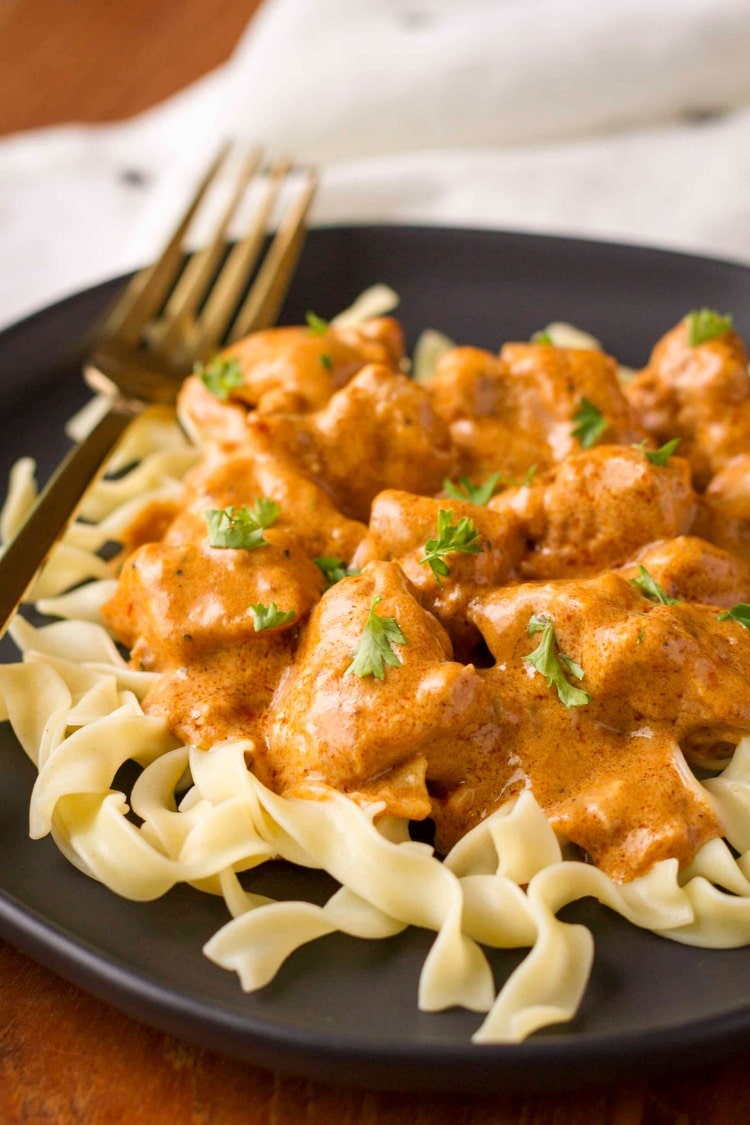 PIN to save these Boneless Chicken Thigh Recipes for later!