Homemade Ice Pop Recipes for a healthy, nutritious dessert! Today we're sharing our favorite ice pop mold, plus a bunch of ice pop recipes.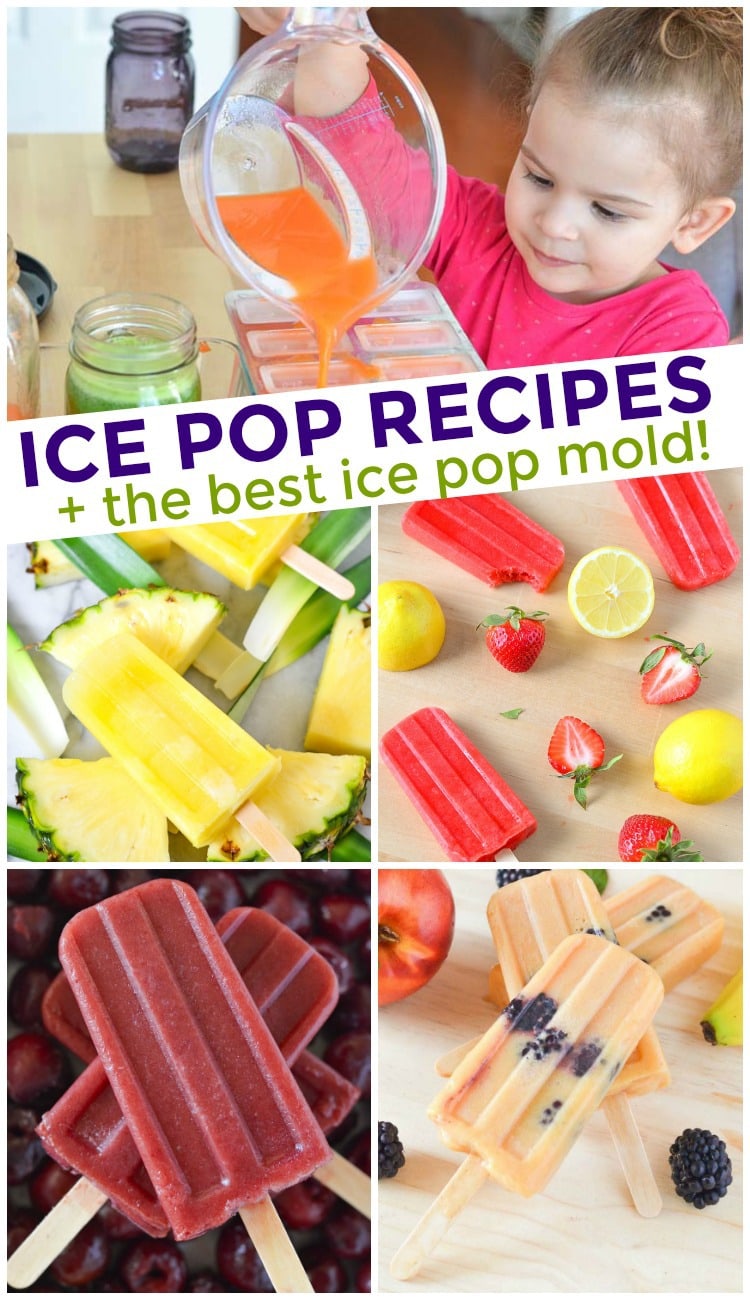 We love making ice pops at home. By making homemade ice pops, we can control the ingredients, and we can also have them whenever we want. Each recipe starts off with healthy, real food ingredients. We have had many readers email us asking about what ice pop mold we use it and how we like it, and why it's the best ice pop mold. We use this one, and we LOVE it! You'll also find other products we love from our affiliate partner amazon, we love amazon since they have the best prices!
Why we love this mold:
They look AMAZING! Just like ice pops in the stores
Great for thin or thick consistencies
Perfect for making healthy ice pops
You can see through it (yay for layers!)
BPA Free
Easy to Use
Easy to Clean (we use a bottle brush)
Easy to Remove Ice Pops
Our ABSOLUTE favorite for homemade ice pop recipes
Norpro Frozen Ice Pop Maker with 24 Wooden Sticks

Tips:
When using this mold we haven't had any problems. To get the ice pops out, we simply run the top under hot water and then we run the ice pops (with the top still on) under hot water. Once the top is loose, we take the ice pops out and enjoy!
Products we use are the ice pop mold, ice pop sticks, Vitamix, Ninja, or a juicer. We love making a variety of ice pops and these are all great gadgets that we use regularly.
You can make the ice pop mixture as thin or as thick as you want. We've used fresh juice and even yogurt in these molds. It turns out perfect every time.
We hope you love and enjoy this ice pop mold as much as we do! Here are a few of our tried and true recipes to get you started!! 🙂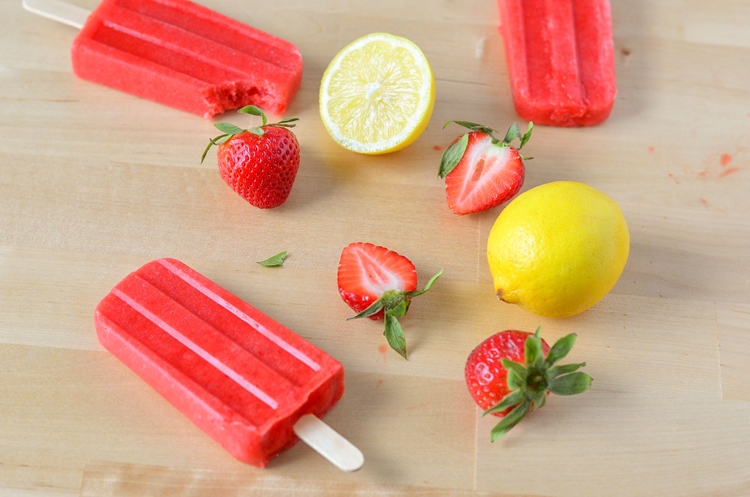 We have two molds so we can have one in the freezer and then still make more ice pops. When you're making ice pops at home, you can make them healthy. My daughter will even eat one with her breakfast since our ice pop recipes are whole food ingredients that are good for her.