This cold tuna macaroni salad is the perfect potluck side dish, and it's one of our family favorite easy holiday recipes too! You can make the best homemade tuna macaroni salad in minutes.
Make it, and you can bring it tomorrow to your a party too! We love it the next day, and this is one of our favorite tuna pasta salad recipes, everyone loves it!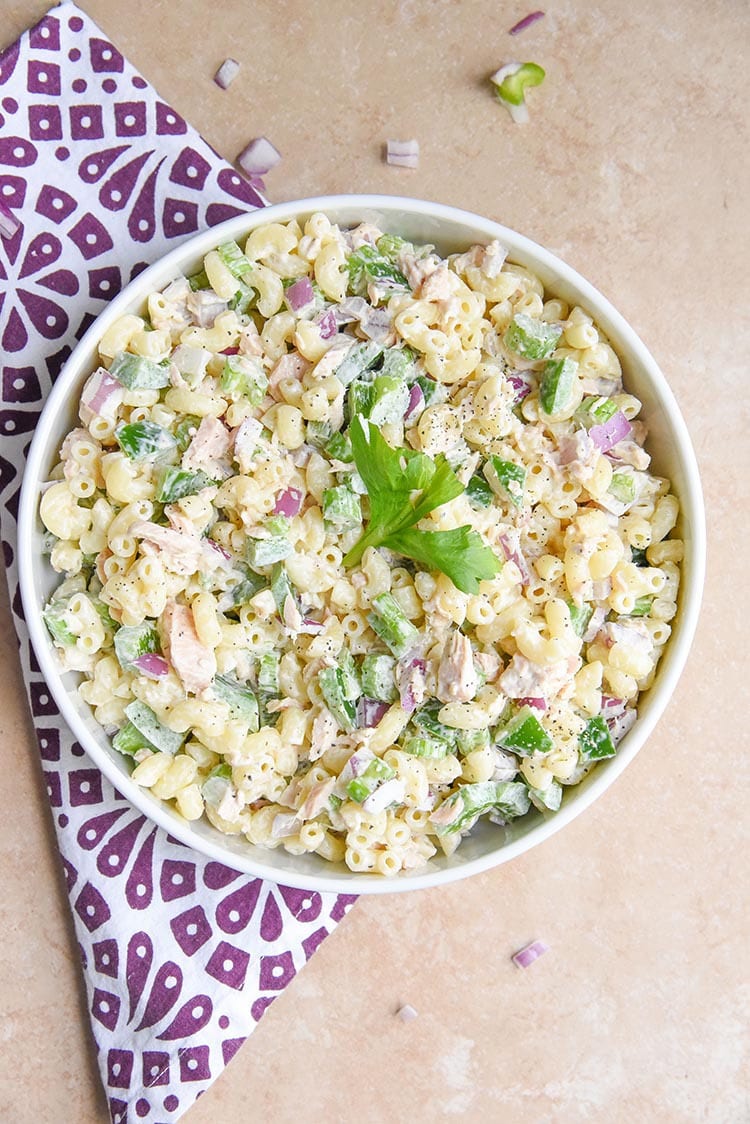 Growing up I remember running to the kitchen with my mother to make Cold Tuna Macaroni Salad for the holidays. We loved just to eat this regularly too; it was a family tradition to make together.
The Original SNAP'N STRAIN by Kitchen Gizmo, No-hands No-Fuss Clip-On Strainer. Fits all Pot Sizes.

When we're making pasta, I love using a strainer that doesn't need much effort to use.
I want an effortless strainer, and this one is my go to strainer for pasta, it's even great for vegetables and potatoes. 
My sink is never empty (such is life!) so it's not so easy to just plop the strainer into the sink when you're mid-recipe and have a cutting board, utensils and your kid's cereal bowl in there.
What to do? I love using a snap-on strainer so that I can strain the pasta with one hand, or even potatoes!
Psst, You'll also love our Potato Salad with Eggs recipe too!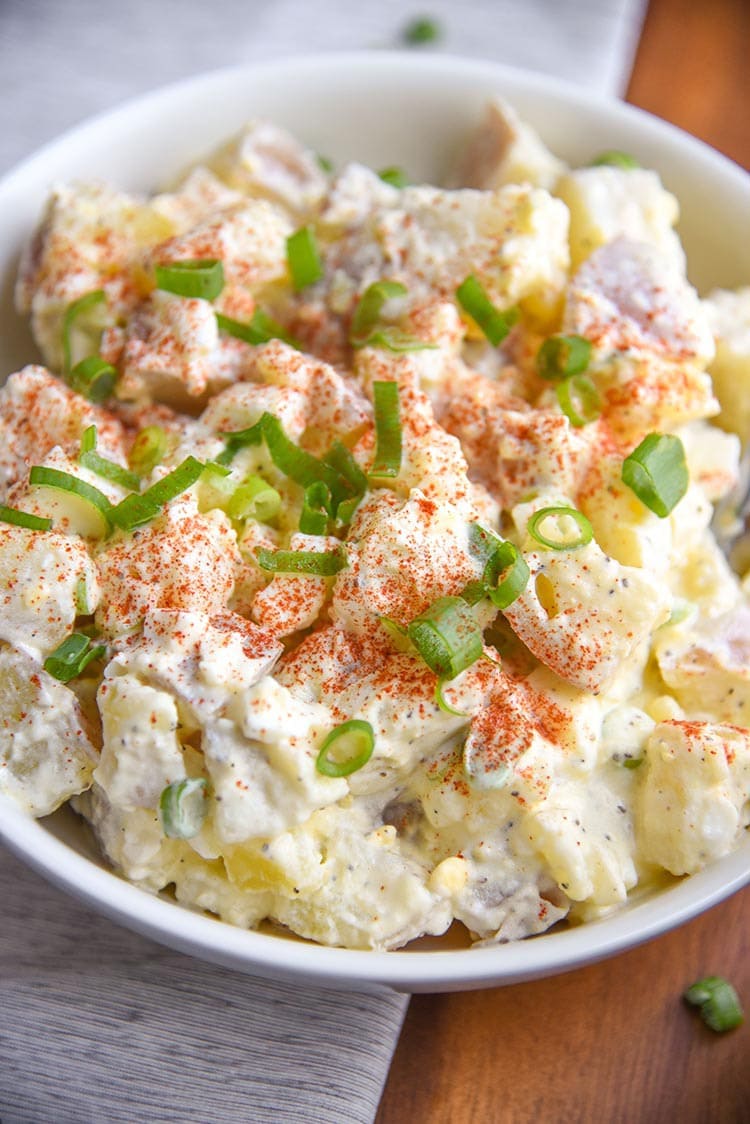 Joseph Joseph Updated Scoop Strainer/Colander/Slotted Spoon, Large, Green

If you don't like that strainer, we also love using a hand held strainer too.
Not a small one, I'm talking about the big daddy of all straining spoons.
You can nearly get all the pasta you're cooking in one quick scoop if it's a medium amount. When I'm doing a large recipe, I can just scoop whatever I need and place it into the dish.
This handheld colander is great for when I just want to place my pasta right into the homemade marinara sauce.
It goes right into the sauce without having to drain over the sink since you're just draining the water right then when you scoop it up.
I also do this with vegetables or anything that needs straining.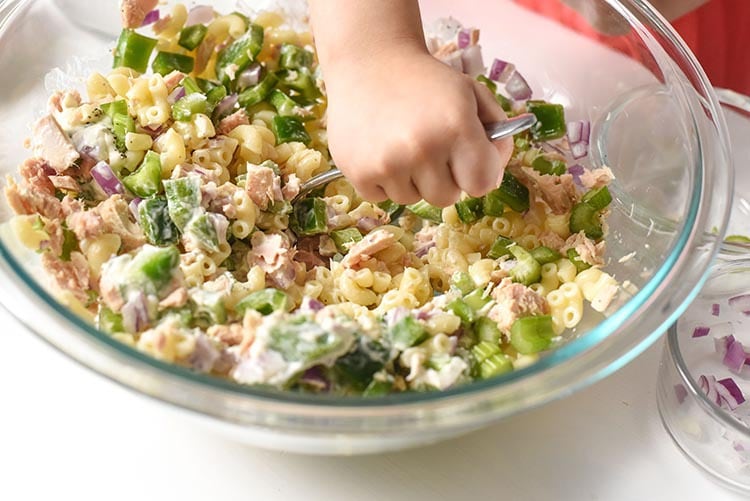 When you make this, you could enjoy it right away, but we prefer to enjoy our tuna macaroni salad cold.
If you wanted to make this a healthy tuna macaroni salad you could use healthy food swaps like avocado and yogurt, but to stay true to tradition we shared my mom's way, but we did use organic mayonnaise! 🙂 Not much has changed, aside from us purchasing canned tuna with less mercury. We also make sure our canned tuna is wild caught.
Since our family loves tuna so much having less mercury is a big deal. Now if you've read about what foods are off limits during pregnancy canned tuna and pregnancy don't usually go together, but if you have to have it, you can find it with less from several brands now.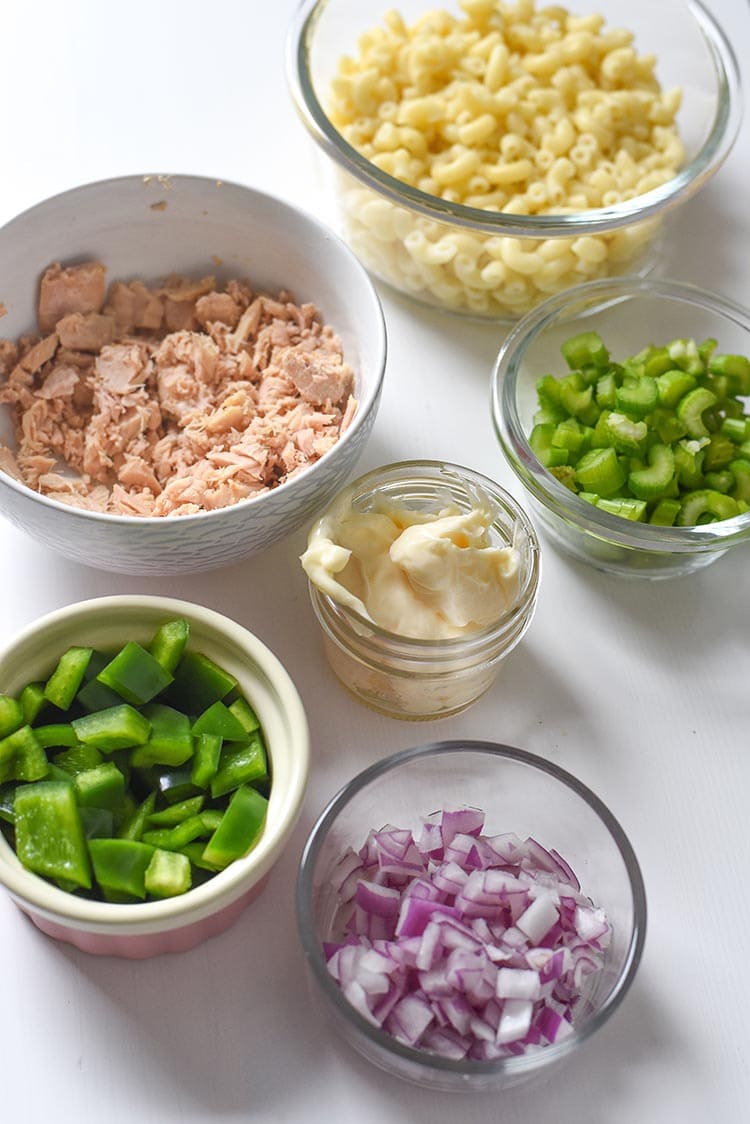 Our top pick Tuna brand:
Safe catch tuna is said to have the LOWEST mercury levels of any tuna brand. They thoroughly test every tuna and ensure it's levels are the lowest and safest for children and women during pregnancy.
This means you can enjoy your tuna without worrying about consuming too much mercury. Many brands that you find on the store shelves have extremely high levels of mercury, and many people don't even realize it. The more you know, the better you do, right? 🙂
How did I find out about high levels? When I was pregnant, I was told NO tuna, absolutely, NONE. I love tuna, this tuna macaroni salad is my weakness, and it reminds me so much of my mom I had to have it.
You can enjoy Safe Catch with a piece of mind or any of the other brands on the market with lower mercury levels.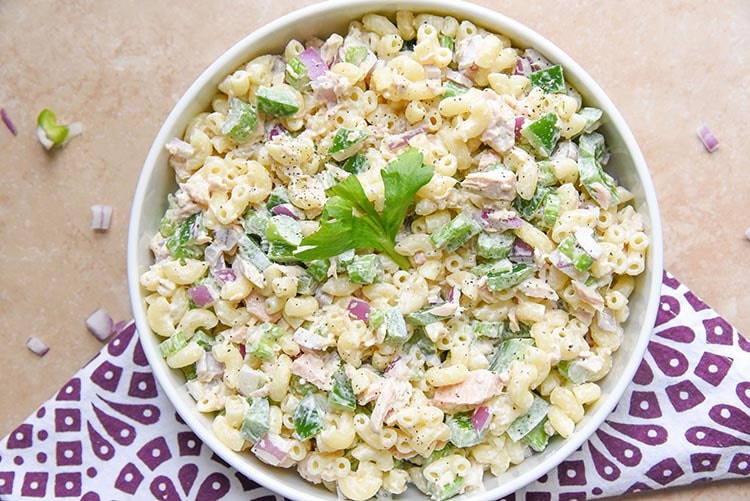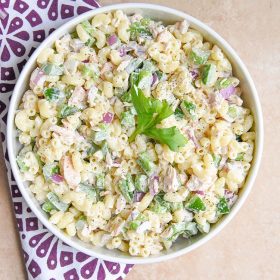 Cold Tuna Macaroni Salad
This cold tuna macaroni salad is the perfect potluck side dish and it's one of our family favorite easy holiday recipes - entertaining food
Ingredients
2

cups

cooked elbow macaroni

1 5

oz

can tuna

, drained, fork mashed

1/4

cup

mayo

1/2

cup

green pepper

, chopped

1/2

cup

red onion

, chopped

1/2

cup

celery

, chopped

pepper to taste
Instructions
Combine all ingredients and enjoy!
LOVE Pasta Salad Recipes or just plain old Pasta Recipes? Here's a few more!
Tri Colored Pasta Salad Recipe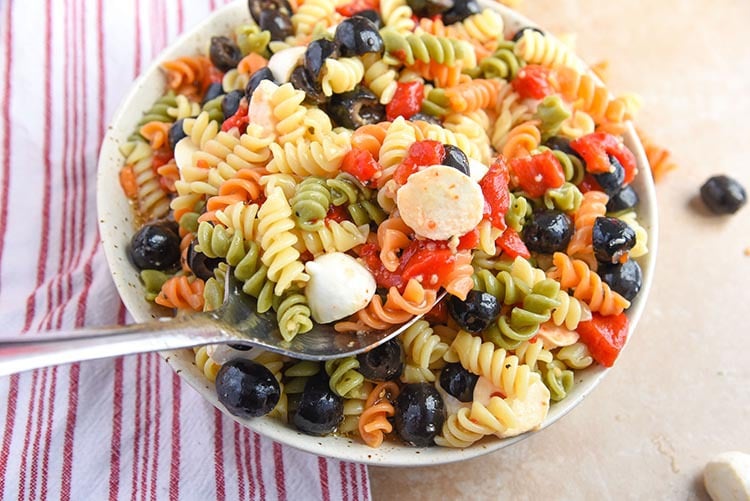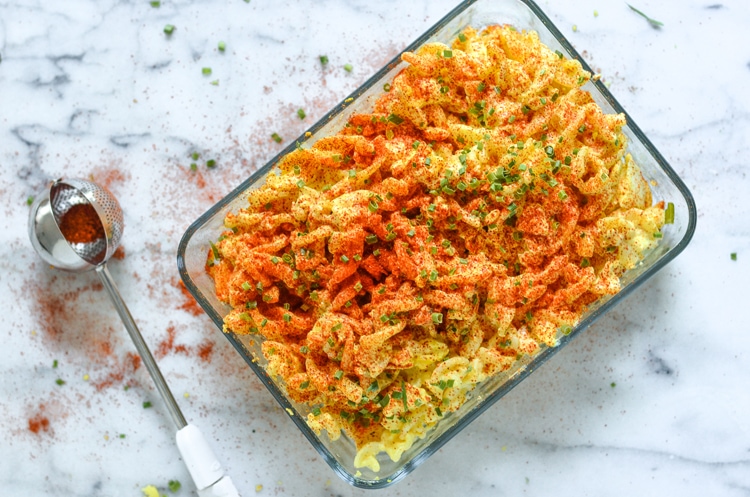 Bowties with Parsley Garlic Butter Sauce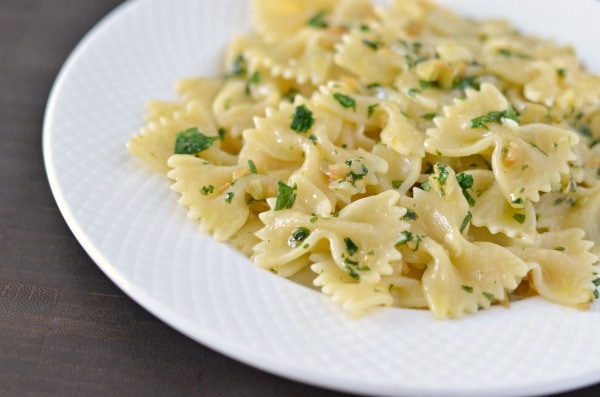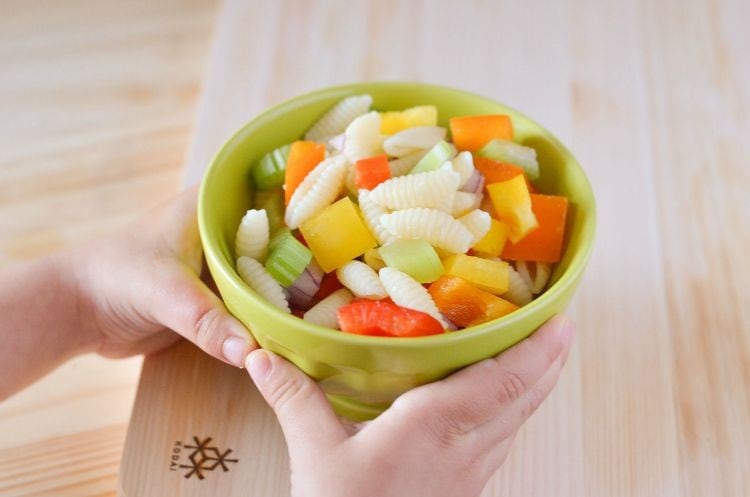 Easy Vegetarian Penne Pasta Recipe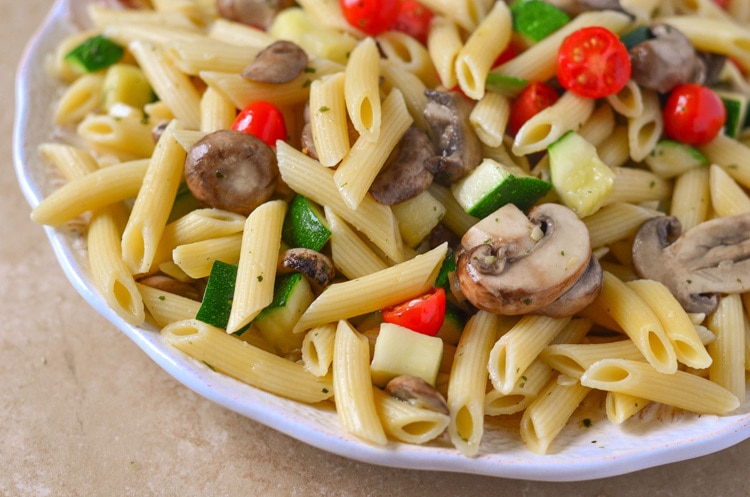 Spicy Garlic Tomato Marinara Penne Pasta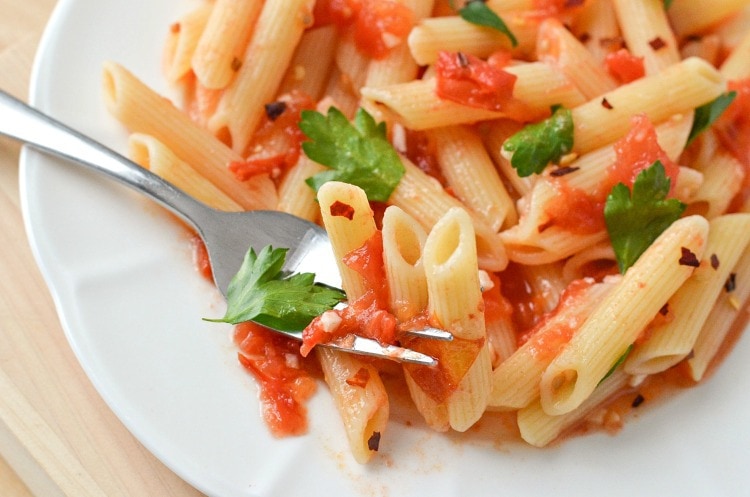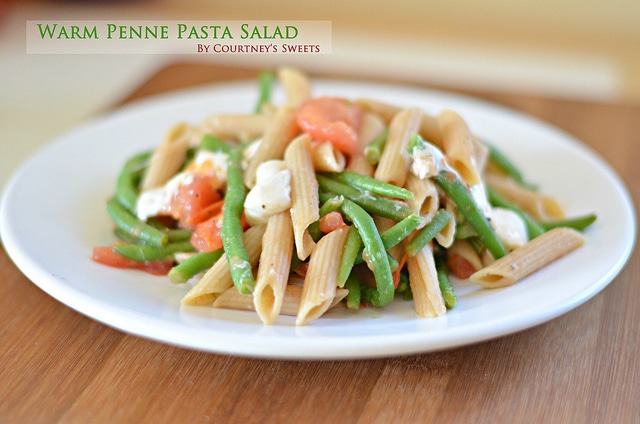 This is such a simple macaroni salad that everyone enjoys! You could even leave the tuna out and put in more veggies for a vegetarian pasta salad. We hope you enjoyed this easy recipe 🙂

I am hosting Mini Chef Mondays along with 4 fabulous bloggers, find out more about the Mini Chef Mondays Team!Join our facebook group to find even more recipes and share your own recipes!
Get featured and follow us too!
Be sure to check out each of their Mini Chef posts as well!