This cold tuna macaroni salad is the perfect potluck side dish and it's one of our family favorite easy holiday recipes too! You can make the best homemade tuna macaroni salad in minutes. Make it and you can bring it tomorrow to your a party too! We love it the next day and this is one of our favorite tuna pasta salad recipes, everyone loves it!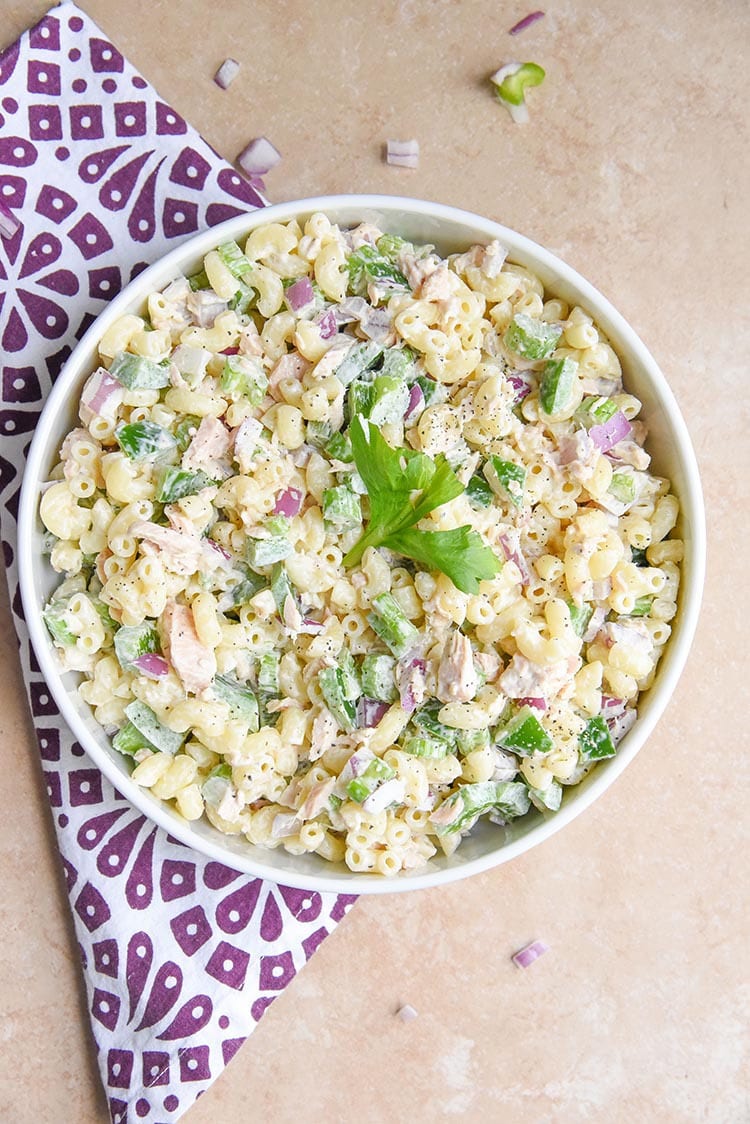 Growing up I remember running to the kitchen with my mother to make Cold Tuna Macaroni Salad for the holidays. We loved just to eat this regularly too; it was a family tradition to make together. Now I'm making it with my daughter. Not much has changed, aside from us purchasing (from our affiliate) canned tuna with less mercury. We also make sure our canned tuna is wild caught.
LOVE Pasta Salad Recipes? Here's a few more!
Since our family loves tuna so much having less mercury is a big deal. Now if you've read about what foods are off limits during pregnancy canned tuna and pregnancy don't usually go together, but if you have to have it you can find it with less from several brands now.
Since our family enjoys tuna so much we can safely eat this once a week, whereas the other types of tuna are recommended once a month. You can purchase the tuna we choose for our home from our affiliate amazon or in any health food store to enjoy this Classic Tuna Macaroni Salad recipe!
Wild Planet Wild Albacore Tuna, 5-Ounce Cans (Pack of 6)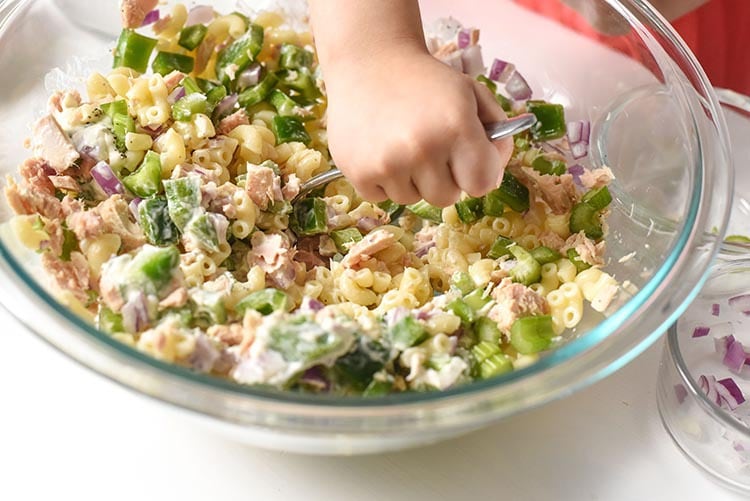 When you make this, you could enjoy it right away, but we prefer to enjoy our tuna macaroni salad cold. If you wanted to make this a healthy tuna macaroni salad you could use healthy food swaps like avocado and yogurt, but to stay true to tradition we shared my mom's way, but we did use organic mayonnaise! 🙂
Hellmann's Organic Mayonnaise Organic 15 oz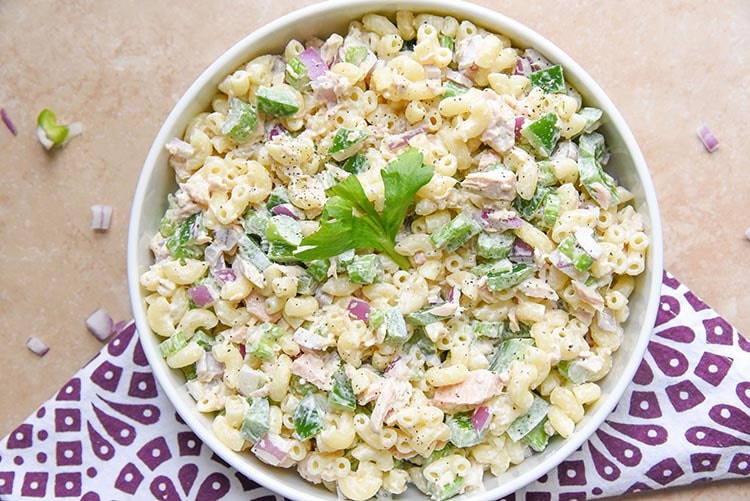 Cold Tuna Macaroni Salad
Ingredients
2 cups cooked elbow macaroni
1 can tuna, fork mashed
¼ cup mayo
½ cup green pepper, chopped
½ cup red onion, chopped
½ cup celery, chopped
pepper to taste
Instructions
Combine all ingredients and enjoy!


I am hosting Mini Chef Mondays along with 4 fabulous bloggers, find out more about the Mini Chef Mondays Team!Join our facebook group to find even more recipes and share your own recipes!
Get featured and follow us too!
Be sure to check out each of their Mini Chef posts as well!