Super simple Deviled Egg Pasta Salad Recipe. It's a great recipe for entertaining and it's a must make Thanksgiving Recipe, even use leftover deviled eggs. Add this delicious recipe to your Thanksgiving Menus to wow guests.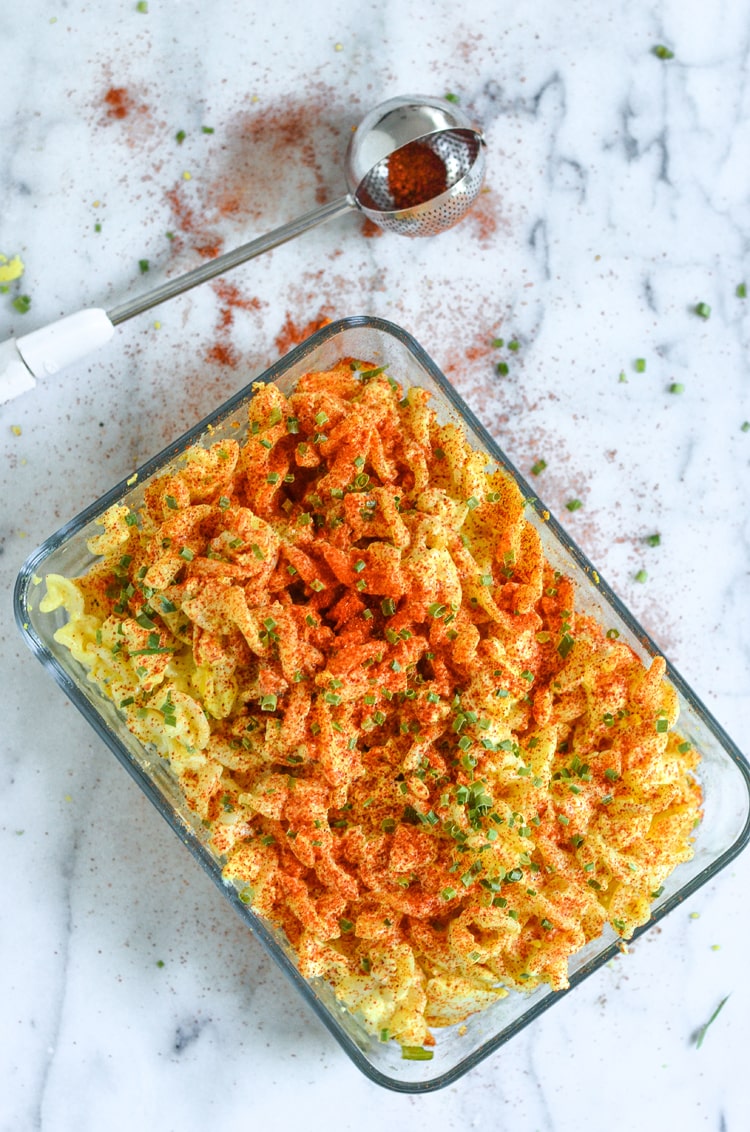 Are you tired of the same old Thanksgiving Menus? We all love deviled eggs, but what if they could be so much more?? Whether you call it deviled egg pasta salad or deviled egg macaroni salad, it's bound to be the hit.
My mini chef loves hard boiled eggs, and we make them regularly. She also loves pasta, so we put the two together for our deviled egg pasta salad recipe.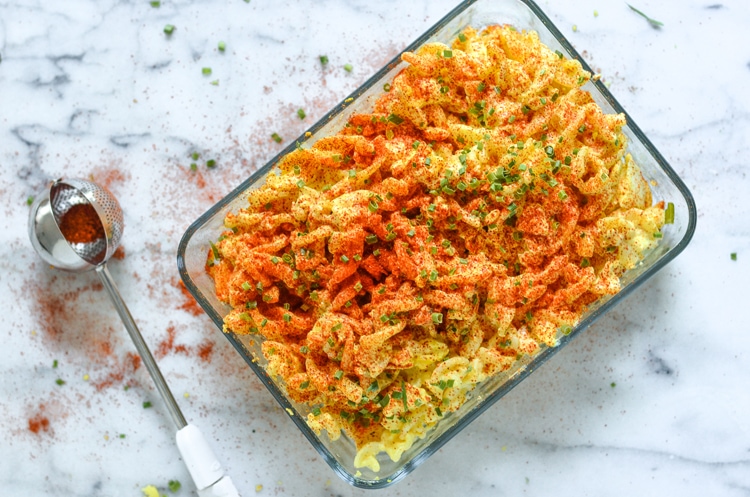 On Mini Chef Mondays we make sure that we share recipes that your child can recreate in the kitchen. Kids can cook this recipe all by themselves once the pasta and eggs are finished it's their show to run.
We didn't even really measure the ingredients too much, and it came out perfect. Sometimes it's just about letting kids have fun in the kitchen, instead of rules and requirements, unless it's baking. 🙂
This is a great side dish recipe for Thanksgiving that you could easily take to go or serve. For even more fun you can use leftover deviled eggs and just add a bit more of the mayo, mustard, and vinegar. You can use any noodles you like.
I let my mini chef pick what she wanted to use for this recipe and the pasta held all the bits of egg nicely. Talking about egg bits, we used our handy potato masher again. We use it for fresh guacamole too!

For sprinkling the paprika we have fun little dusting tool that is usually used to dust powdered sugar, it works perfectly for dusting seasonings. Our mini chef otherwise would just put a handful in one spot. 😉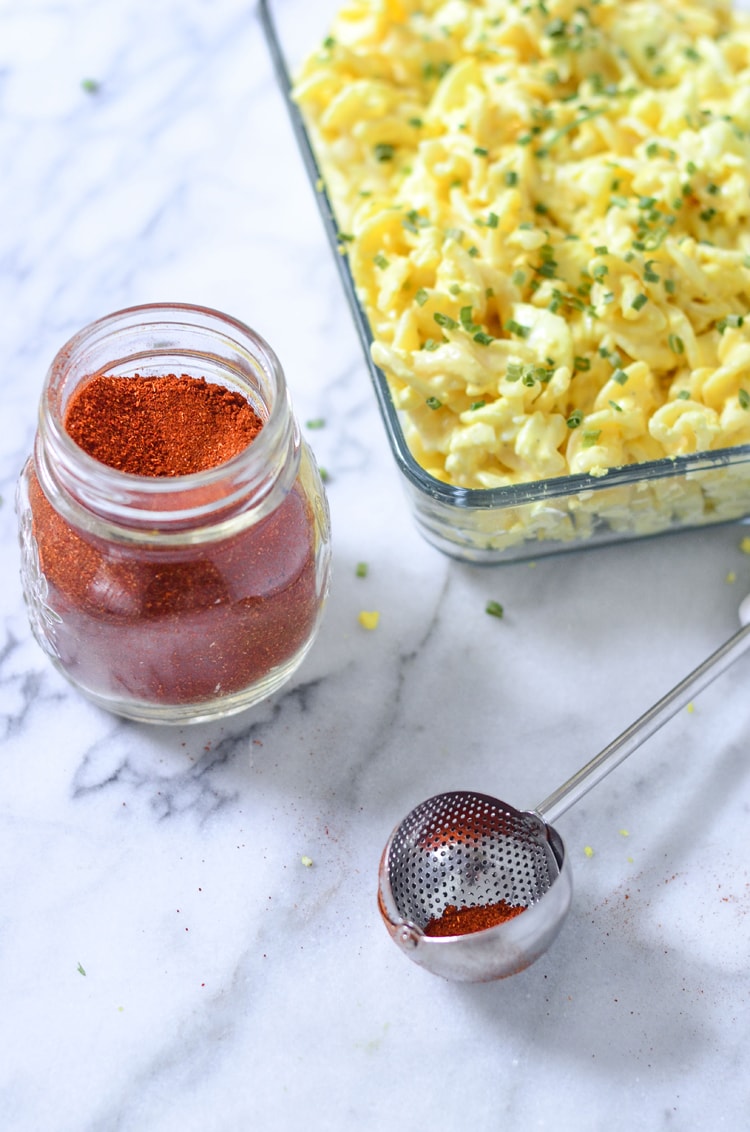 If you liked this recipe, you'd love our Avocado Deviled Eggs! They're so colorful and it's naturally dyed with food, find out how to naturally dye eggs.
Our deviled egg pasta salad recipe is a hit for the holiday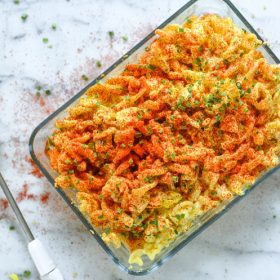 Deviled Egg Pasta Salad
Ingredients
2

cups

cooked pasta

4

egg

, hard-boiled

1

teaspoon

mustard

1/8

cup

mayonnaise

1

teaspoon

vinegar

salt and pepper to taste
Instructions
Put the pasta into a large bowl.

Allow your mini chef to mash the eggs and add to the bowl with pasta.

Mix together all the remaining ingredients and enjoy.

Garnish if desired, we used paprika and chives.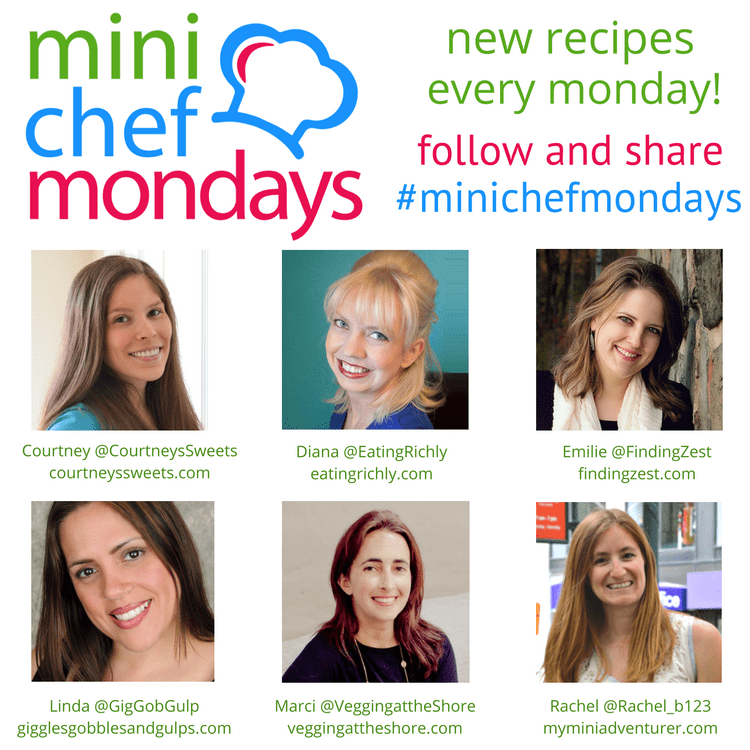 I am hosting Mini Chef Mondays along with 5 fabulous bloggers, find out more about the Mini Chef Mondays Team!
Join our facebook group to find even more recipes and share recipes too!
Get featured and follow us too!
Be sure to check out each of their Mini Chef posts as well!
LOVE Pasta Salad Recipes or just plain old Pasta Recipes? Here's a few more!
Tri Colored Pasta Salad Recipe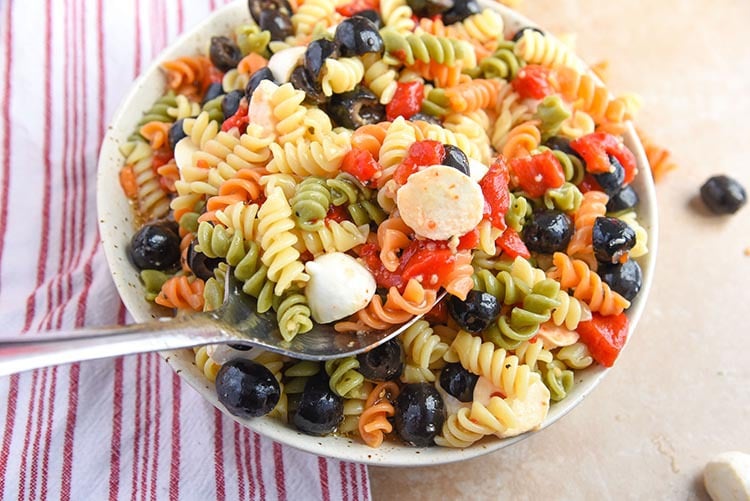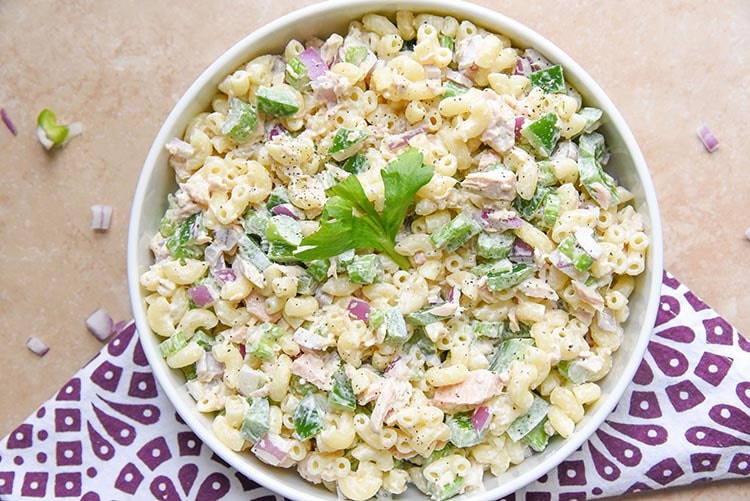 Bowties with Parsley Garlic Butter Sauce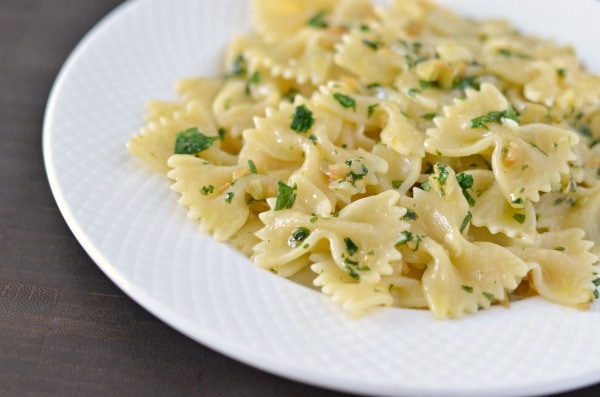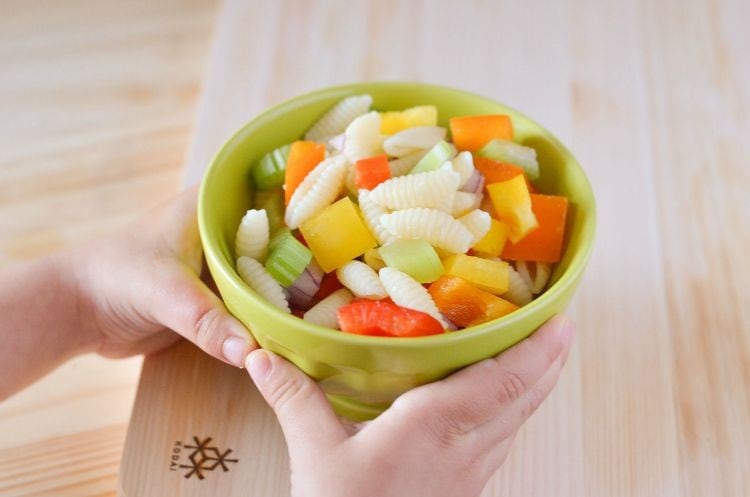 Easy Vegetarian Penne Pasta Recipe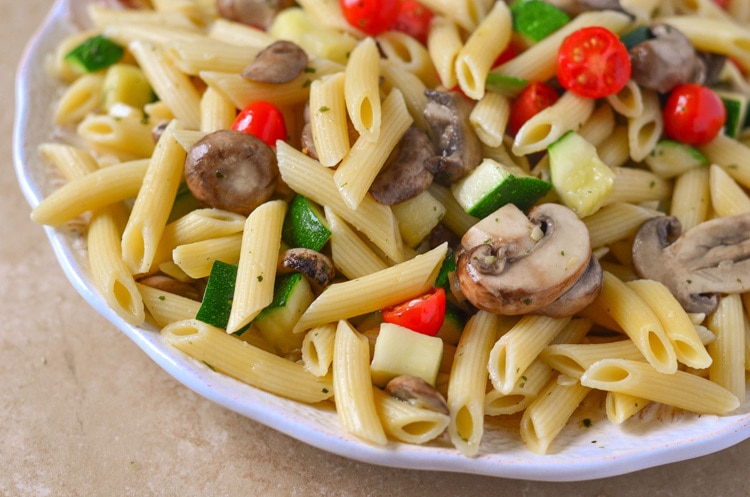 Spicy Garlic Tomato Marinara Penne Pasta