Mini Chef Gifts for Kitchen, best gifts for mini chefs! Holiday shopping for kids presents to cook in the kitchen and of course Mini Chef Mondays!
Over the past year we've purchased quite a few gadgets for our mini chef in the kitchen. She's loved them all, but we're sharing the most used gadgets and ones we think that would make great gifts for your mini chef.
Our apple slicer is pretty nifty. It allows us to store it safely and also provides a stable chopping surface of its own. We prefer this one over the traditional ones. In the picture: Chocolate Caramel Apple Nachos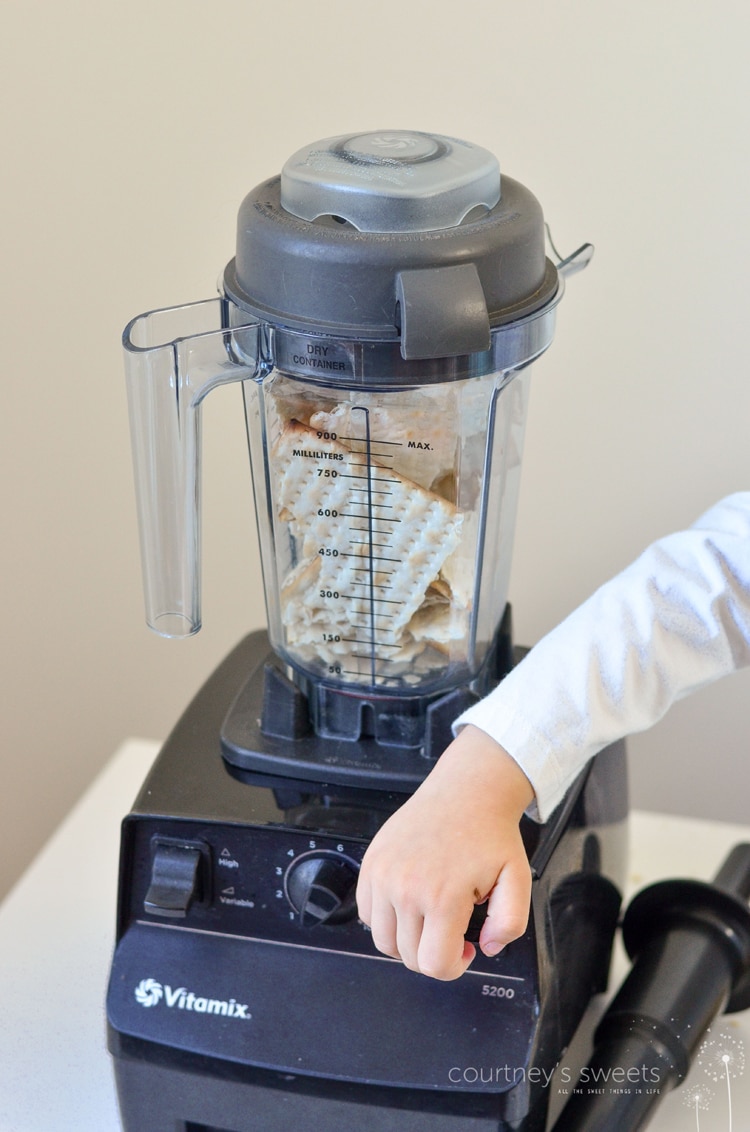 Our mini chef uses our Vitamix high-speed blender quite often on Mini Chef Mondays and even when we're not doing a recipe post. It's a great device for kids and parents to use together. In the picture: Matzo Meal Recipe
For smaller blending jobs we love our personal size blender. In the picture: Homemade Whipped Cream Recipe
Every mini chef should have a handy potato masher. It's perfect for potatoes, hard boiled eggs, avocados, and more! In the picture: Deviled Egg Pasta Salad
A good ice pop mold. This is by far the best ice pop mold we've found, and it looks just like the ice pops you'd get in stores. We also have a zoku ice pop maker, but we use the other mold more. Also pictured about, we purchased OXO measuring cups since they have a spout (liquid measuring cups) and make it easier for our mini chef in the kitchen. In the picture: Fruit and Veggie Carrot Ice Pops
One of our first purchases for our mini chef was a Curious Chef Knife. It's a great first knife for kids! It works well, on many fruits and vegetables for us! We even use it to slice bread. In the picture: Stuffing Muffins
We skipped the toy oven and went right for a mini convection oven for our mini chef. She loves it and it's great for mini portions. 🙂 In the picture: Falafel Recipe
A good quality baking sheet is handy for things like cookies but also frozen yogurt fruit bark, chocolate bark, and even setting out ingredients for your mini chef. In the picture: Chocolate Covered Pretzels
We love our Melissa and Doug shopping cart for the supermarket and especially the farmers market. We even use it to bring ingredients from the kitchen to our Mini Chef Mondays cooking area. In the picture: Double Chocolate Chip Muffins
Color kitchen tools are always fun, our mini chef loves her colorful whisk!
A KitchenAid mixer is a must in most kitchens and we love our Mini KitchenAid for the Mini Chef Mondays kitchen. In the picture: Mini Ice Cream Brownie Muffins
For a budget friendly mixer, we recommend the handheld oxo illuminating mixer! In the picture: Bat Dirt Pudding Cups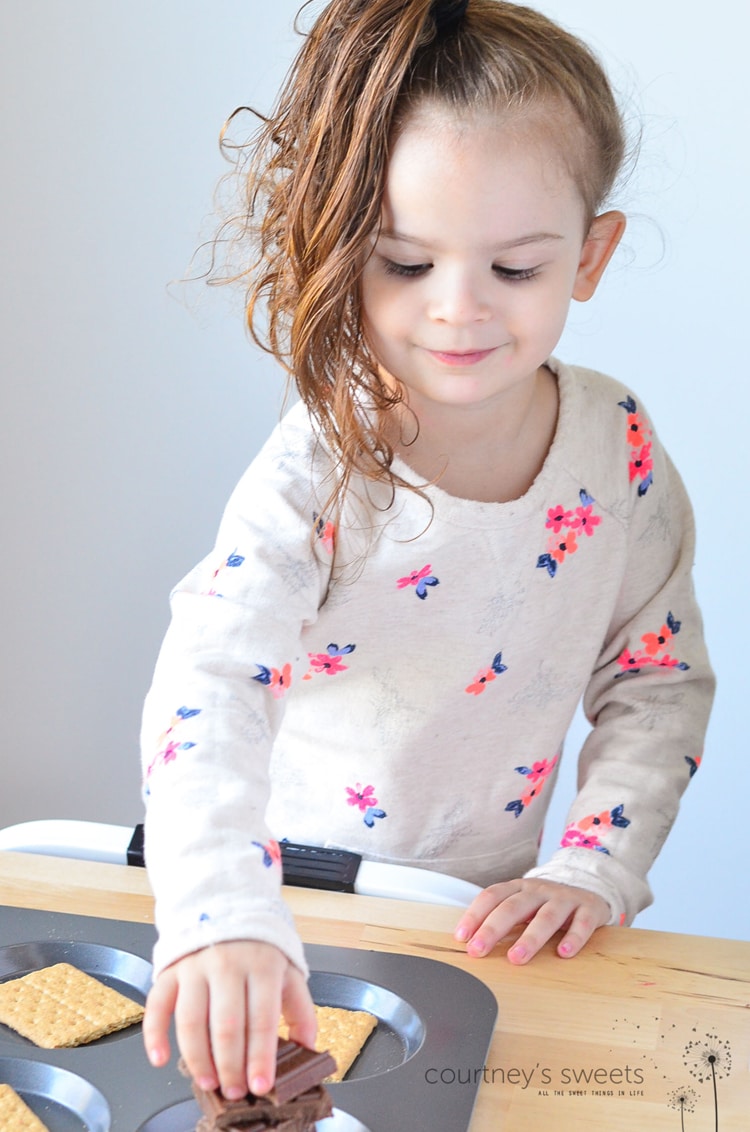 Muffin top pans are great for muffin tops, but also for many baking goods that you don't want getting all over each other. It also makes for a great way to teach mini chefs how to separate their food. In the picture: Smores Stacks
What are the BEST gifts we're getting mini chef this year? On the list so far:
We're still thinking of what else to get her, but she does have a ton of stuff for her kitchen area already. We're thinking a big toy item and filling her stocking with fun treats. 🙂
Have a holiday gift idea / recommendation but it's not on this list? We'd love to hear them!