Today we're sharing 15 Kid Friendly Desserts that we've made in the past year on Mini Chef Mondays! These are easy recipes kids can make with just a little help. We can't believe it's been a little over a year now that we've been sharing kid made recipes with you on our series, Mini Chef Mondays! I love getting into the kitchen with my mini chef every day, and we encourage you to start just one day with us, Mondays!
We want all kids to be comfortable in the kitchen. Most kids are eager to eat a meal if they are the ones who made it too! Be sure to follow along weekly to find easy recipes from breakfast to dessert for your mini chefs to create in the kitchen.
To celebrate our 1 year anniversary, KitchenAid has given us a 3.5 quart Mini Stand Mixer in Guava to give to one lucky Mini Chef Mondays fan! We love seeing your mini chef's creations, don't forget to share and use #MiniChefMondays on social media.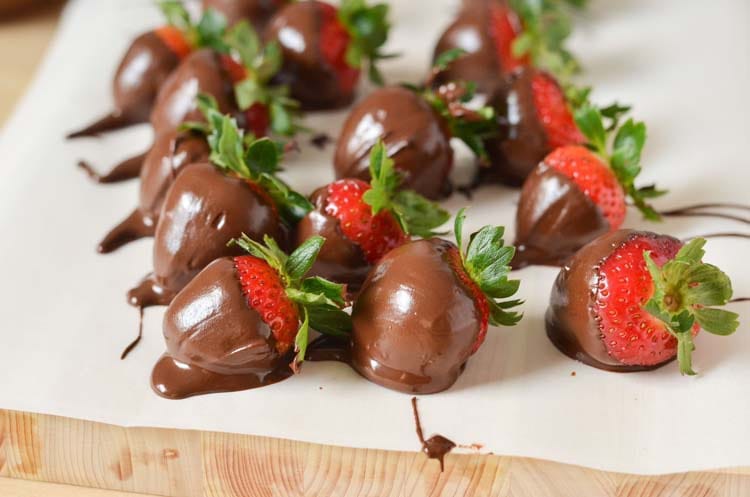 How to Make Chocolate Covered Strawberries – Our very first Mini Chef Mondays recipe post! It's a super simple recipe and a great first recipe for kids in the kitchen.
Giant Cookie Recipe – How amazing is this Giant Cookie Recipe? Just enough for one large cookie, or if you'd like you could easily make it into 3-4 regular sized cookies.
Double Chocolate Chip Muffins – Double Chocolate Chip Muffins made a little healthier! The healthy recipe swaps are less fat, less sugar, but not less flavor. This is a great recipe to bake and give during the holiday season.
Chocolate Covered Donut Apples – Try our delicious and healthy no bake fall treat; chocolate covered apple donuts! Freshly picked crisp apples that we covered in triple chocolate.
Pineapple Lemonade Ice Pops – Refreshing and delicious Pineapple Lemonade Ice Pops! Make them fresh and healthy right at home for dessert.
Date Caramel Apple Dip – Our date caramel dip for apples (and more!) is a healthy alternative to reduce sugar caramel. It's a great recipe for a quick easy and healthy snack.
Frozen Yogurt Fruit Bark – You're going to love our Mini Chef Mondays Frozen Fruit Yogurt Bark! It's filled with fruit throughout the frozen yogurt. Easy to pick up and nosh. Try our banana split frozen yogurt bark too!
Homemade Chocolate Nonpareils – Super simple chocolate candy recipe and you can use nonpareil colors for any season!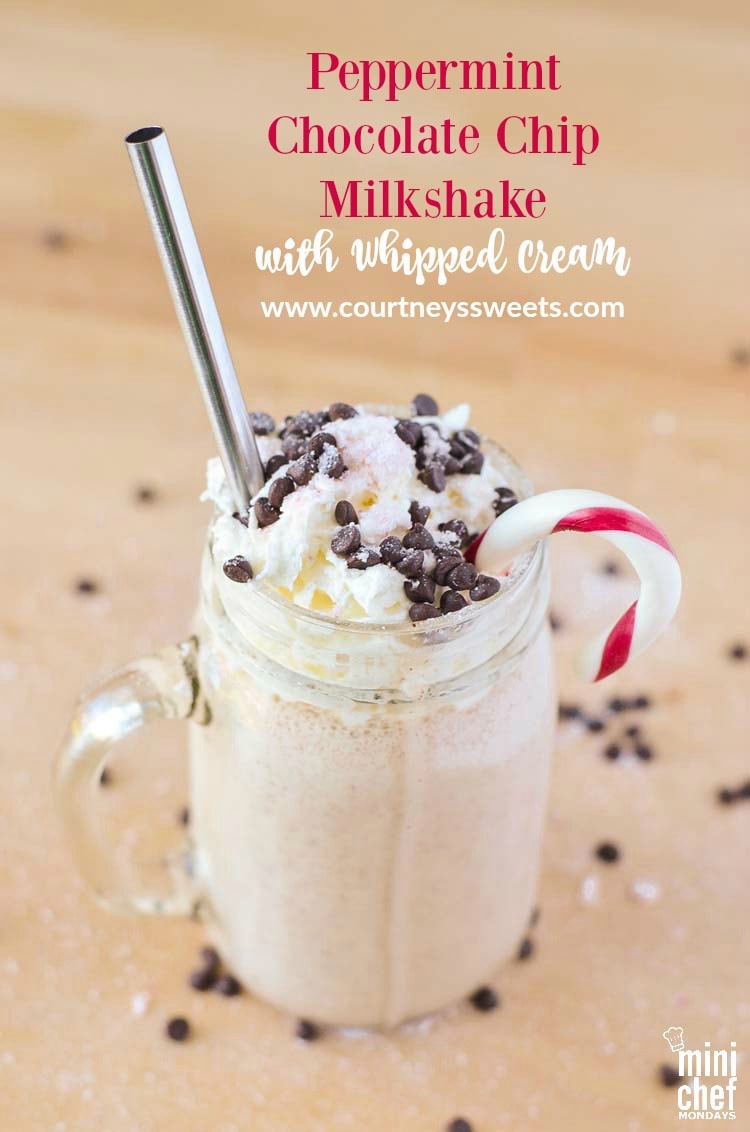 Peppermint Chocolate Chip Milkshake – This Peppermint Chocolate Chip Milkshake recipe is so much fun to make and it's a perfect holiday recipe that your kiddos or even you can enjoy!
No Bake Oreo Cheesecake – a delicious dessert in less than 10 minutes!
S'mores Stack – Looking for a new and fun way to try S'mores? Try out our S'mores Stacks Dessert Recipe on Mini Chef Mondays! They're super easy for kids to make too.
Homemade Whipped Cream – Looking for an easy homemade whipped cream recipe? Whipped cream is super easy to make, and you'll love the flavor of our homemade whipped cream recipe over store-bought!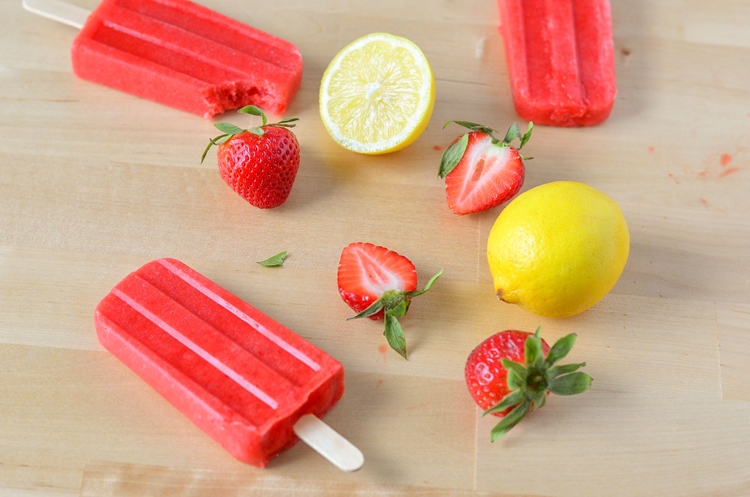 Strawberry Lemonade Ice Pops – Trying to make healthy food and healthy desserts at home? Our Strawberry Lemonade Ice Pops are the perfect dessert to keep your family on the healthy lifestyle path.
Chocolate Caramel Apple Nachos – Our easy Chocolate Caramel Apple Nachos Recipe is FUN way to eat an apple a day!
White Hot Chocolate Recipe – Creamy and dreamy hot cocoa made with white chocolate, no milk chocolate or dark chocolate.
BONUS! Kid Friendly Desserts from our Mini Chef Mondays team:
Eating Richly created a delicious Cake Batter Ice Cream Recipe that we can't wait to make.
Finding Zest made Strawberry Mango Italian Ice that is so good you should make a double batch. 🙂
Giggles, Gobbles and Gulps, shared Dessert Tacos, oh my yummy!
Vegging at the Shore made Strawberry Lime Frozen Pie and we had to try it right away. So good!
My Mini Adventurer made a fresh peach sorbet that is seriously the best, especially with fresh picked peaches!

I am hosting Mini Chef Mondays along with 5 fabulous bloggers, find out more about the Mini Chef Mondays Team!
Join our facebook group to find even more recipes and share recipes too!
Get featured and follow us too!
Be sure to check out each of their Mini Chef posts as well!
a Rafflecopter giveaway

Special thanks to KitchenAid for providing this mixer for our giveaway!